AoS: New Starter Box "Thunder & Blood"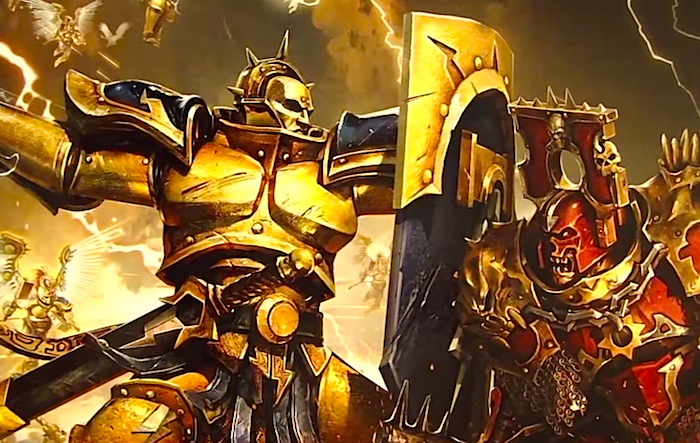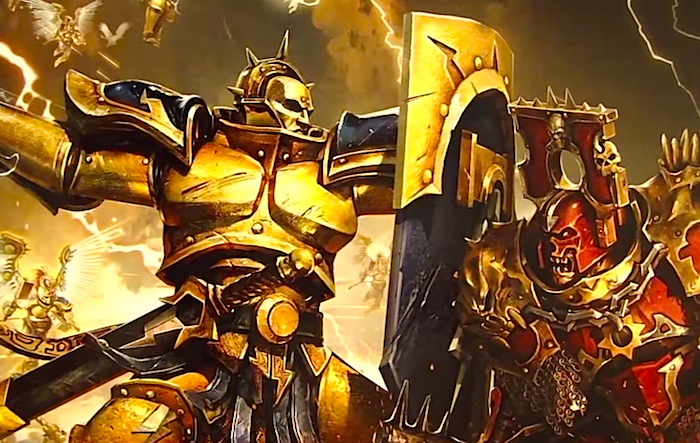 There's a new Age of Sigmar starter box coming – hot off the GAMA trade show floor. Take a look at "Blood & Thunder"
Here's the new starter box front & back:
Here's GW's Andy Smilie talking about the new starter kit with DiceTower. (GW starts at 40:30)
The new kit includes "press fit" minis for both Stormcast Eternal and Khorne factions.
The sprues are color cast in red and gold to get you into the game as fast as possible. You can paint them up later.
These sprues look either identical or very similar to the sprues from the original Age of Sigmar boxed set.
The set comes with a double sided vinyl mat that is photographed from the Age of Sigmar Realm of Battle boards.
The Box bottom itself can be blipped over and be used as building for some basic terrain.
No word on prices from GW yet.
Here's some shots of the red and gold sprues:
Here's the matt and the box/terrain:
Subscribe to our newsletter!
Get Tabletop, RPG & Pop Culture news delivered directly to your inbox.
~More on this product as it come's in!
[mepr-active memberships="290601, 290602, 290603, 290604" ifallowed="hide"][/mepr-active]