CMON: Rising Sun Kickstarter Breaks 2 Million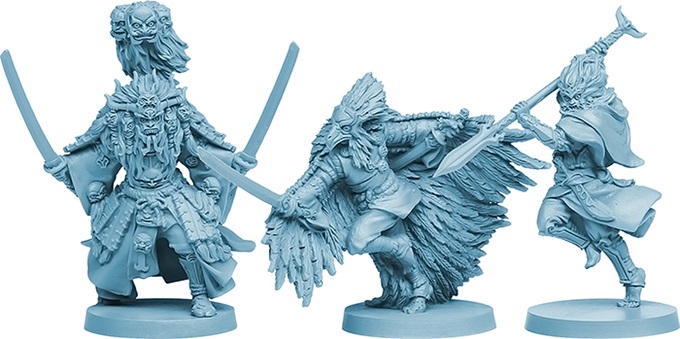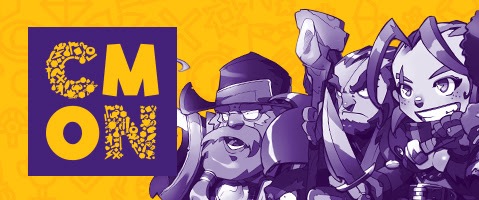 CMON's latest Kickstarter Rising Sun passes 2 Million Dollars on Kickstarter – and it's just getting started…
CoolMiniOrNot is back with another massive Kickstarter Success in the making. The studio/publisher that brought you games like Zombicide, Blood Rage, The Others, Rum & Bones & Tons more has a new hit on their hands. Frank touched on it in his Tabletop Crowdfunding Round-up, but you're going to want to take a deeper look at this one:

Rising Sun is a new board game that is set in the feudal Japan. 3 to 5 players battle it out as the leader of their respective clans. They must form alliances and use their political clout to to their advantage – but that can only last for so long. The Kami are also coming from the heavens – will you try to ally yourself with them, will you recruit legendary monsters to your side and, perhaps most importantly, will you be victorious in battle?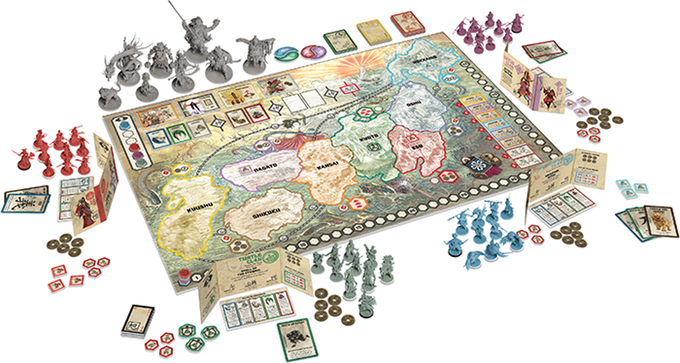 It's a mix of history, folklore and legend in board game form. If you're getting a Blood Rage vibe, don't worry, we are too – and that's not a bad thing. I really liked Blood Rage's game play mechanics and the miniatures were pretty great as well. If Rising Sun follows the same pattern (solid core game play with awesome looking miniatures) then I'm in. Considering it's the same game designer, same company and same scale…the only thing to worry about is the April 2018 release date!
The Models
Even if you don't end up liking the game (and that's fair – different strokes for different folks) the miniatures are fantastic looking. I don't know about you, but I've been wanting an Japanese set of plastic miniatures for a RPG campaign I've been dreaming up. I've already been using CMON's other miniatures for OTHER stuff besides the games they come with and I'll be doing the same with these. Check them out:
Turtle Clan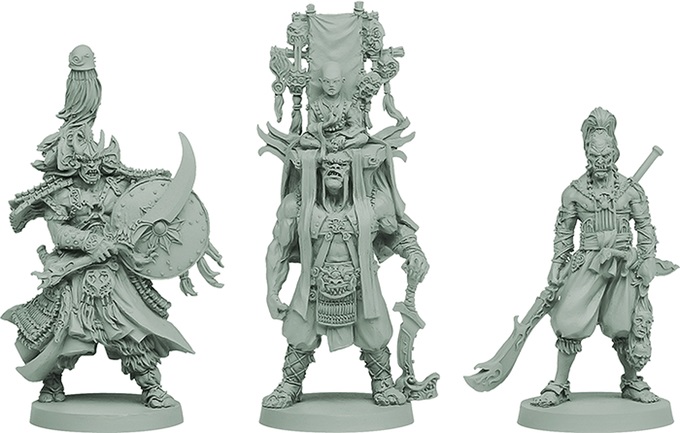 Turtle Daimyo, Shinto and Bushi
Lotus Clan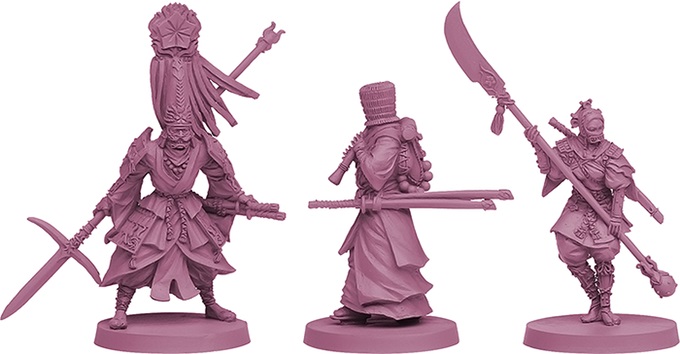 Lotus Daimyo, Shinto and Bushi
Subscribe to our newsletter!
Get Tabletop, RPG & Pop Culture news delivered directly to your inbox.
Koi Clan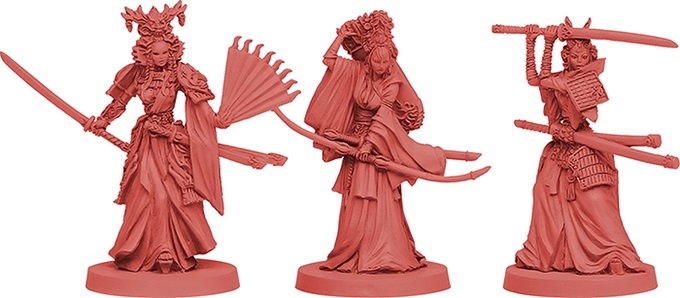 Koi Daimyo, Shinto and Bushi
Dragonfly Clan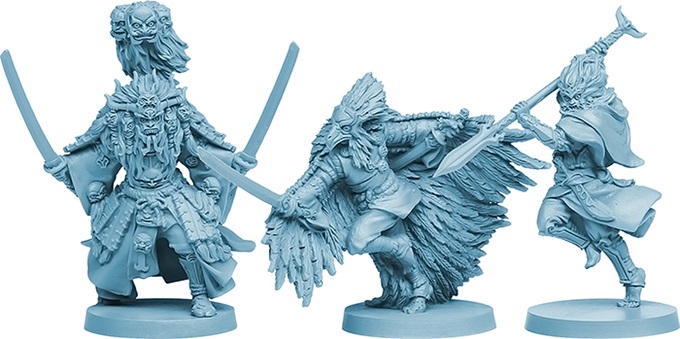 Dragonfly Daimyo, Shinto and Bushi
Bonsai Clan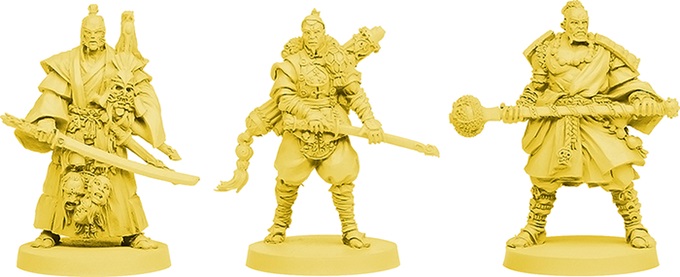 Bonsai Daimyo, Shinto and Bushi
And this is just the tip of the Iceberg. There are of course more unlocks and the awesomely detailed Legendary Monsters: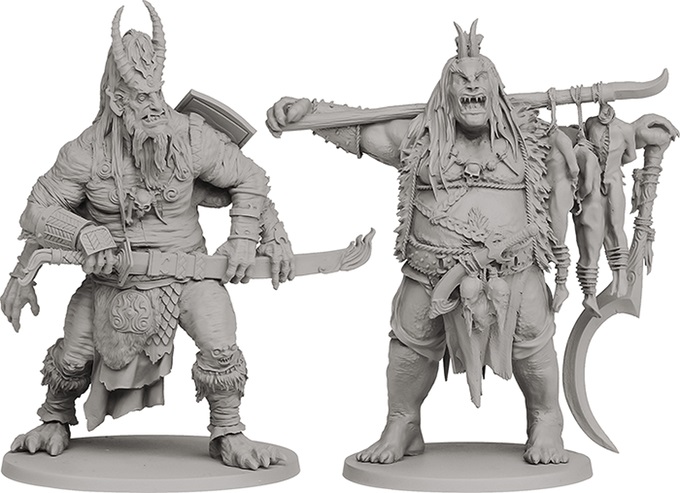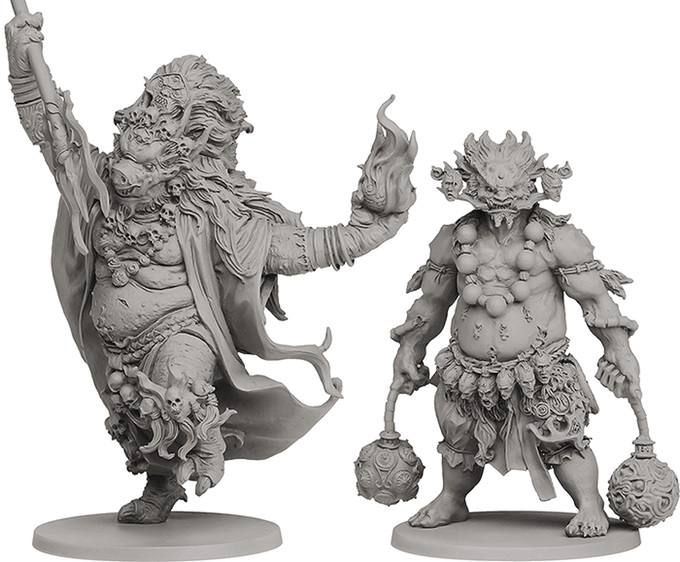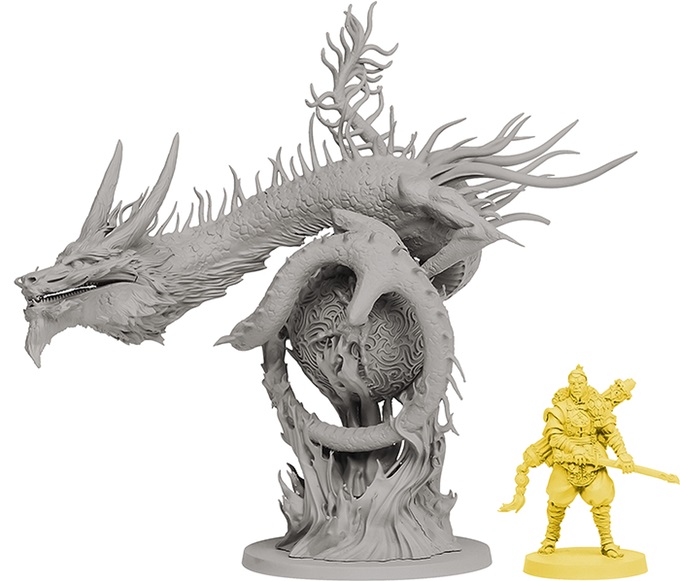 River Dragon is to scale with the human figure
Now, if you haven't already hopped over to their Kickstarter to look at the miniatures you'll want to note that these are the resin models and the final production models will be pre-assembled plastic. But don't fret – if Blood Rage, Rum & Bones or The Others is any indication, any loss in detail due to a change in materials has been pretty insignificant.
The Game
Are the super sweet miniatures not enough to sway you? That's fair. Maybe you're the type that does care about the actual game! Well guess what – CMON has a couple of videos you can watch to see if you like the game play too. It's almost like they were expecting you…
The $100 Pledge
One of the reasons, I think at least, that this game has already vaulted that 2 Million mark is because it only has 1 pledge level : $100. For that amount you get:
Rising Sun Core Box
Phoenix Exclusive Monster
ALL unlocked Stretch Goals
That's right – no tiers, no tricks – it's a one-and-done pledge system. Now, you can also purchase a bunch of the optional add-ons in addition to your $100 pledge, but CMON has this down to a science now. Look at what you're getting so far…

As of writing this, they have already blown past their funding requirement. It's going to happen at this point, so now you have to ask yourself if it's worth your money and can you handle the wait?
The Kickstarter still has another 20 days to go as well so who knows what else will get unlocked at this point. Are you ready to ride the Rising Sun?
Kickstarter: It's not a pre-order…right?