CMON: "Game of Thrones" Miniatures Game Announced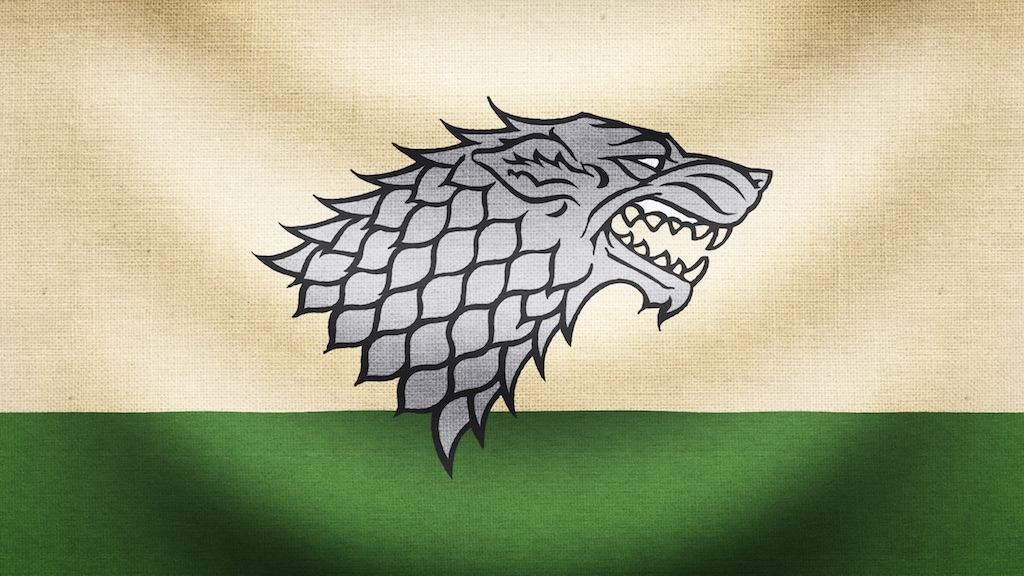 CMON nabs A Song of Ice & Fire for the Tabletop Miniatures Realm!
If you were like us you were probably wondering when George R.R. Martin's A Song of Ice and Fire series was going to get the Tabletop Miniatures Game treatment. Well, it's been a long time coming but the wait is finally over – CoolMiniOrNot (CMON) has snagged the rights for a "Game of Thrones" Tabletop Miniatures game. Here's the full press release below:
via CMON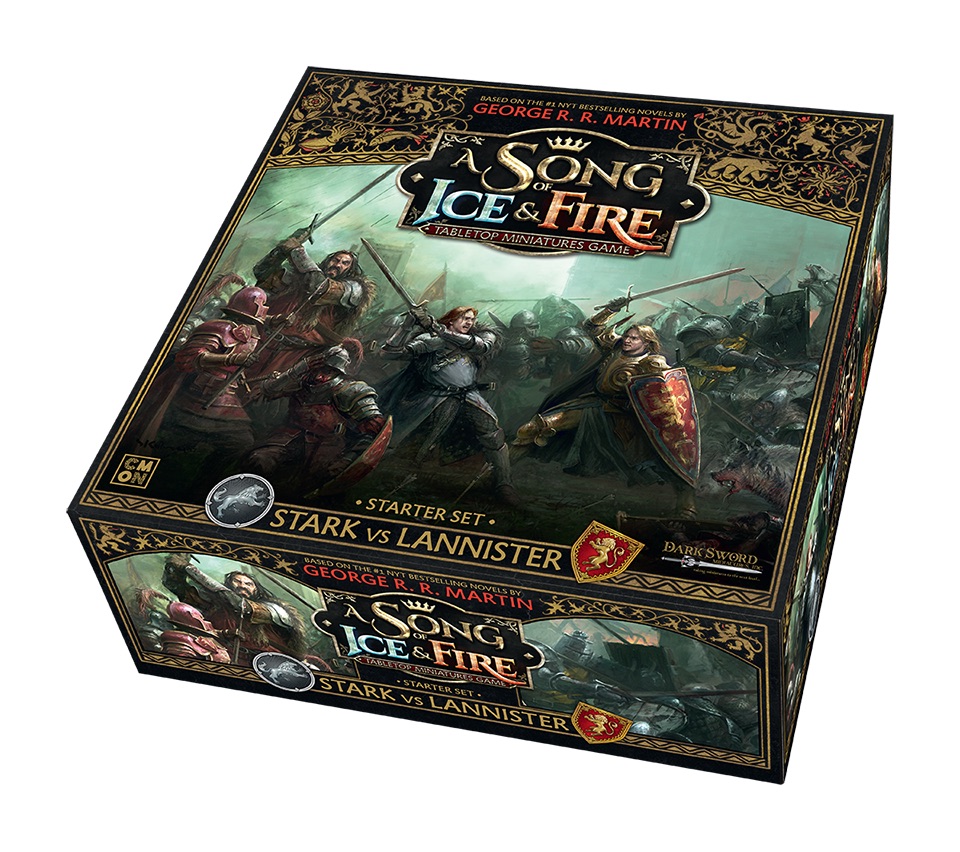 CMON LIMITED ANNOUNCES A SONG OF ICE AND FIRE: TABLETOP MINIATURES GAME 
CMON Limited is proud to announce its exciting new project A Song of Ice and Fire: Tabletop Miniatures Game based on the beloved novels by George R.R. Martin in cooperation with Dark Sword Miniatures, Inc. Heading to Kickstarter in Q3 of 2017 and retail stores in 2018, this new miniatures wargame allows fans to enter the world of the novels and control units of troops and heroes with easy to pick-up rules and fast-paced, brutal gameplay.

Since the A Song of Ice and Fire series was first published in 1996, fans from around the world have fallen in love with the amazing lands of Westeros and Essos and the iconic characters that inhabit them. CMON's new tabletop miniatures game brings the conflicts set in those lands and the beloved characters to life with gorgeous, pre-assembled miniatures that make picking up and playing the game a breeze right out of the box. Gameplay is strategic yet easy to learn, meaning players will get to the battles as quickly as possible.

Jim Ludwig, Founder and President of Dark Sword Miniatures, Inc., commented on the partnership leading to the creation of the game: "I have been a big fan of what CMON has done in the tabletop miniatures space since 2004. Their expertise in plastic miniature production and their extensive body of work with both board games and tabletop miniatures games, that not only look amazing but are actually fun to play, made it an easy choice on who to collaborate with on this project."

CMON's Founder and President, David Doust, explains, "CMON's relationship with Dark Sword dates back over a decade, and we have contemplated a more serious collaboration for a very long time. This project allows us to dig deep into George R.R. Martin's mind and recreate the iconic battles from his award-winning novels on the tabletop."

The A Song of Ice and Fire: Tabletop Miniatures Game lets players take control of their favorite Houses from the novels, represented by trays of high-quality, pre-assembled miniatures, and lead them into battle against their opponents. Players can recreate their favorite moments from the series or create their own stories. What if the Red Wedding never happened, and Robb Stark assaulted King's Landing? Now fans can find out!

Battles can range from large-scale wars with hundreds of miniatures, to simple skirmishes between a few units without complicating the elegantly designed rules. The game features several unique systems, including alternating activations that keep the players engaged; a Rank System that changes a unit's capabilities as the battle rages on; a Tactics System that provides strategic powers fueled by a finite resource each round; and, most importantly, the iconic Heroes, such as Robb Stark and Jaime Lannister, that can change the course of war both on and off the battlefield.

Subscribe to our newsletter!

Get Tabletop, RPG & Pop Culture news delivered directly to your inbox.

CMON will have even more information before the launch of the A Song of Ice and Fire: Tabletop Miniatures Game: Stark vs Lannister Starter Set on Kickstarter later in 2017, with a healthy lineup of regular retail releases and support to follow.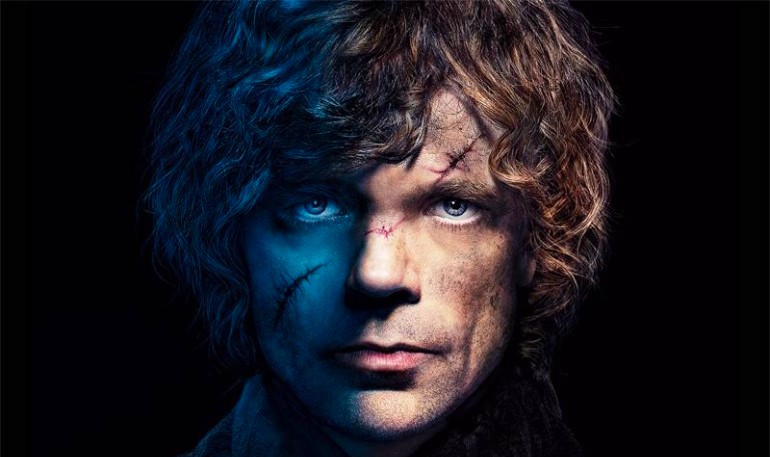 But will we get a Tyrion Lannister model*….
Pushing this game out via a Kickstarter Campaign in Q3 of 2017 seems like a good call. CMON is getting pretty good results with their Kickstarters as it helps them to gauge interest, creates an already "bought-in" fan base, and helps them to get the games to a market that is ready for the product. Based on their current Kickstarter hitting the 2 million mark mere days after it started, I think fans for both CMON and A Song of Ice and Fire will come out to back this one. On top of that, this will be another opportunity for CMON to show off what they can do with high-quality, pre-assembled plastic miniatures.
I'm hoping they are all in the same scale as their other offerings as well. They already have a Viking Game out that is pretty fun. The Kickstarter for Rising Sun is on going but it has a great Feudal Japan look. The Game of Thrones world has a classic medieval setting and look. Combine the three and…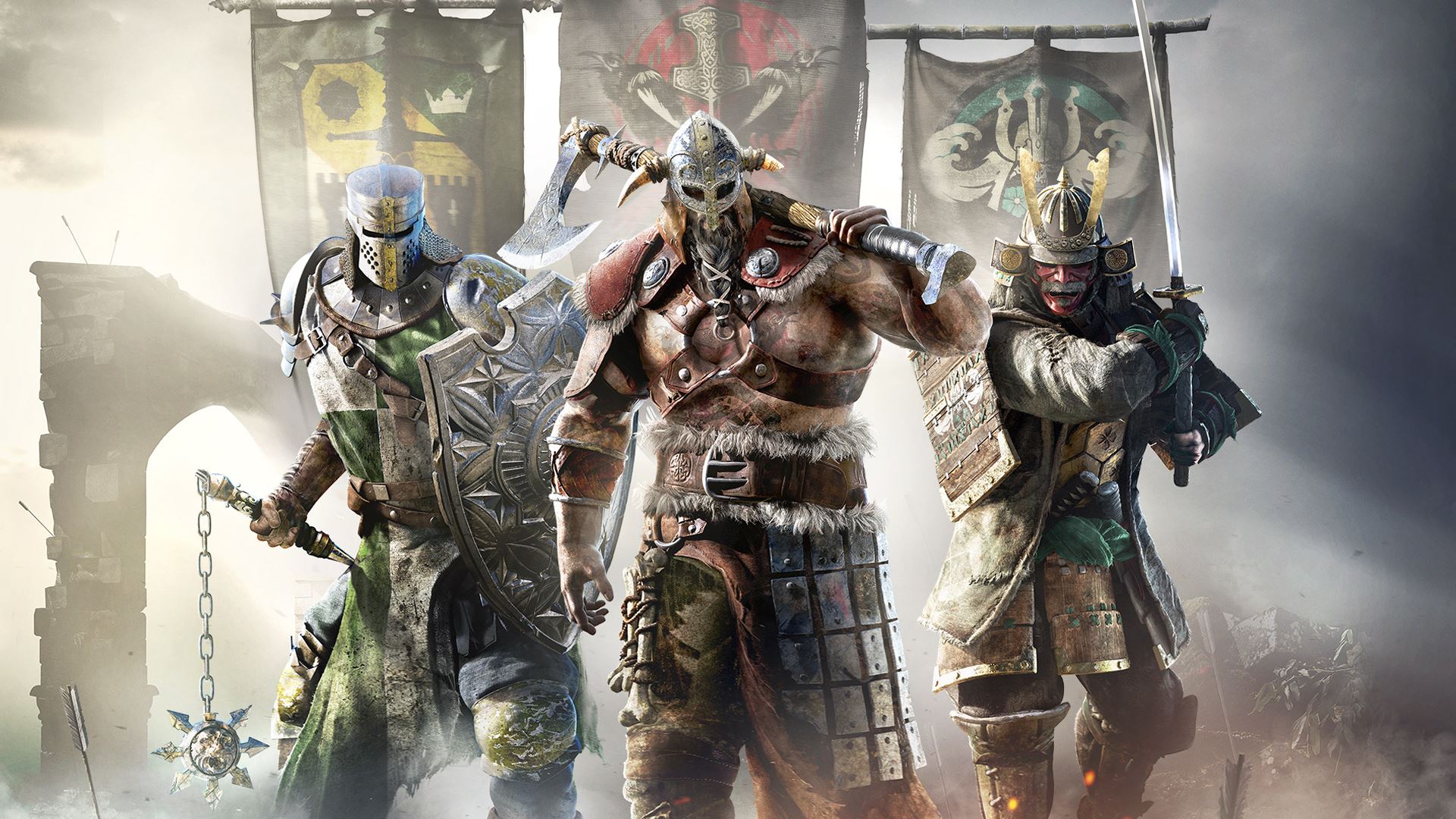 For Honor – PC
Hey, stranger things have happened!
Our boots on the ground at GAMA snapped a picture for us: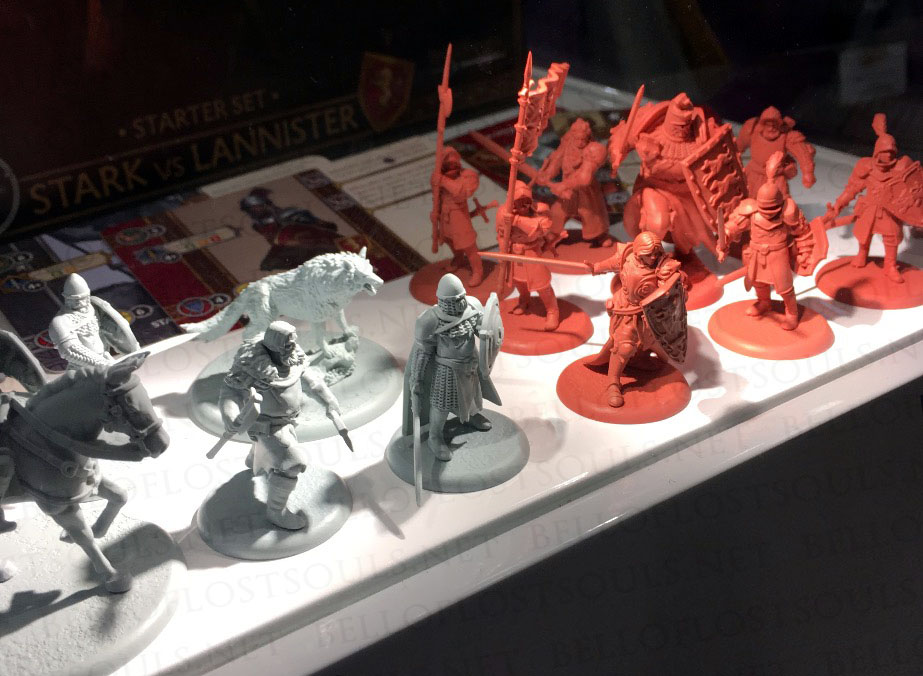 Update: The models are roughly the same 28-30mm scale as the other games. Note: These may not be the final production models.
A Song of Ice and Fire: Tabletop Miniatures Game – heading to Kickstarter in Q3 of 2017 and retail stores in 2018.
*Note: If we do get a Tyrion model it will probably be based off the book and not the HBO series.