Games Workshop: New Minis and Rules at Adepticon!



Games Workshop will be giving gamers a hands-on look at their upcoming models at Adepticon…
That's right folks. There'll be an in-depth look at the upcoming minis, rules, and a chance for you to try them for yourself come Adepticon.
via Warhammer Community
"Now, we'll grant you, 'Studio Preview' doesn't give much away, and we can't tell you too much here either (lest we ruin the surprise) but we can tell you it's not just a bunch of pictures on a powerpoint slide. Because, sure, anything we show you will end up on the internet, and even right here on the Warhammer Community site, quicker than a Speed Freek can rev his engine (it's unofficial Ork day here in the office).

If you go to the preview event, you'll not only get to handle a host of new miniatures, (some of which won't be out for almost a year) you'll get to play some games with them. And not just any game, a brand new game. On top of that, we've even commissioned some special dice for attendees to keep as a momento. And, that's not even all. You'll also get to see some new game mechanics we've got in mind for existing games and give us your thoughts."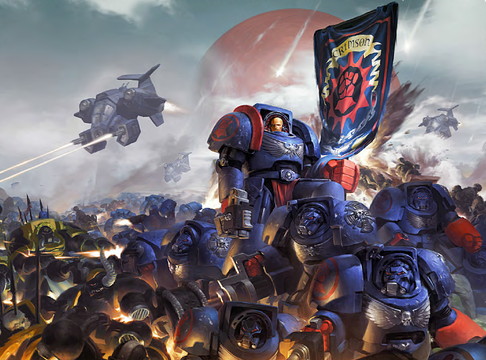 This is pretty big. You'll get a chance to literally hold the future of Games Workshop in the palm of your hands. But not only will you be getting to see (and feel) the new miniatures before anyone else, you'll also have a chance to take a look at the concepts that GW has cooking and get to help offer your feedback. It's a look behind the curtains that you won't want to miss.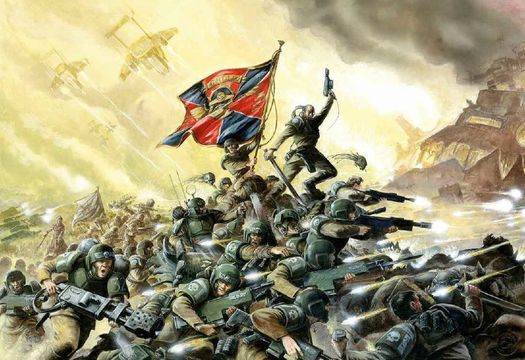 AdeptiCon runs from Wednesday the 22nd of March to Sunday the 26th at the Renaissance Schaumburg Convention Center Hotel in Schaumburg IL, USA. The Studio Preview Seminar is Wednesday, March 22nd at 8pm and 10pm. Online registration is closed, but you'll still be able to secure a spot at the event–so don't miss out!
What feedback would YOU give GW at a seminar like this? What do you think the "new game" they're talking up could be?
Subscribe to our newsletter!
Get Tabletop, RPG & Pop Culture news delivered directly to your inbox.