Geekery: New 'Dark Tower' Poster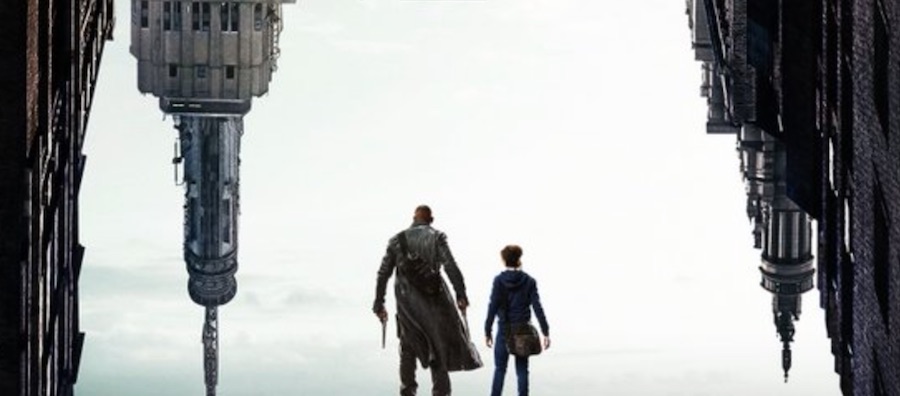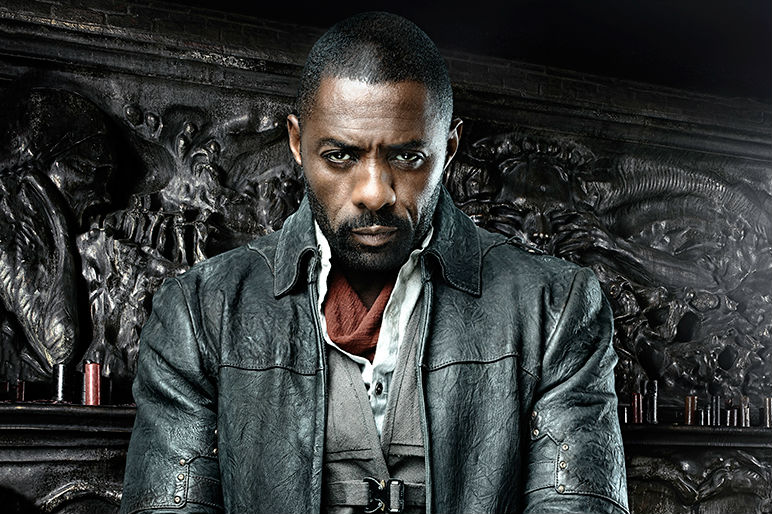 A tease until we get a trailer – this poster is fantastic and gives some hints!
For those unfamiliar – the series in two sentences: The Dark Tower is a story of frontiersman knight Roland Deschain's journey to save his decaying home, Mid-World. His quest leads him on a trek to the tower that stands at the nexus of time and space.
If you've read the books it's become pretty obvious that the story has been shuffled around a bit for the movie.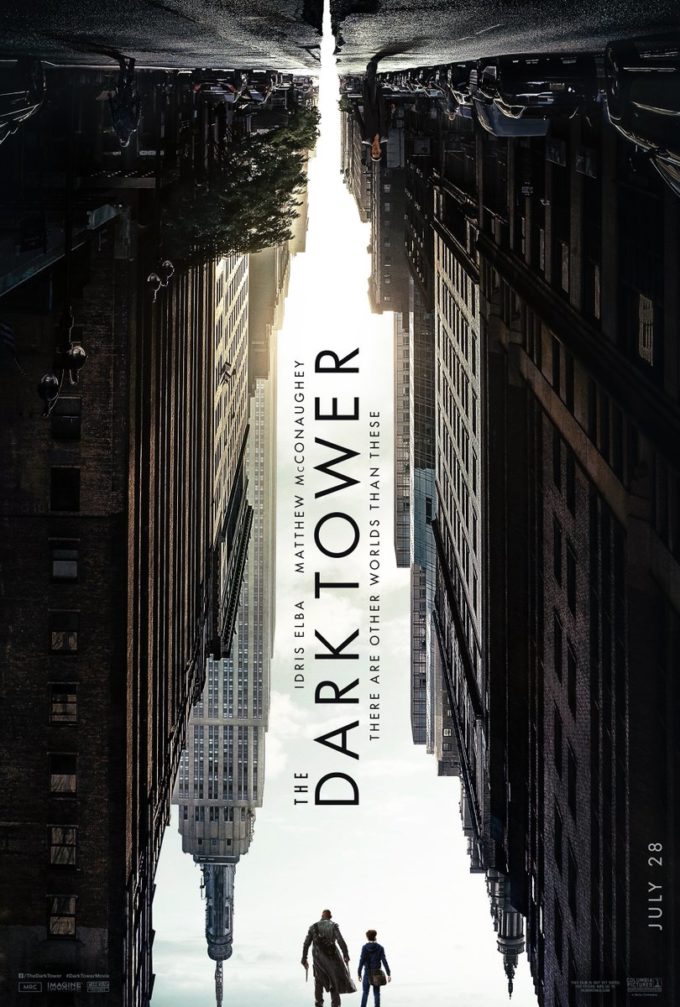 A bit about the production: Nikolaj Arcel is directing, and has a writing credit. He's got some good writing projects under his belt, mainly in his native Denmark  – including the TV adaptation of The Girl with the Dragon Tattoo. He's joined by Akiva Goldman, who worked on Fringe for several years and picked up an Oscar for A Beautiful Mind. 
Beyond Idris Elba and Matthew McConaughey the cast includes: Jackie Earle Haley, Abbey Lee (Fury Road), Claudia Kim (Marco Polo), Katheryn Winnick (Vikings), and Michael Barbieri. 
The Dark Tower arrives in theaters July 28th – 5 months late, hopefully that extra time means extra care for this beloved franchise.