Heroclix: Deadpool Fast Force Pt 1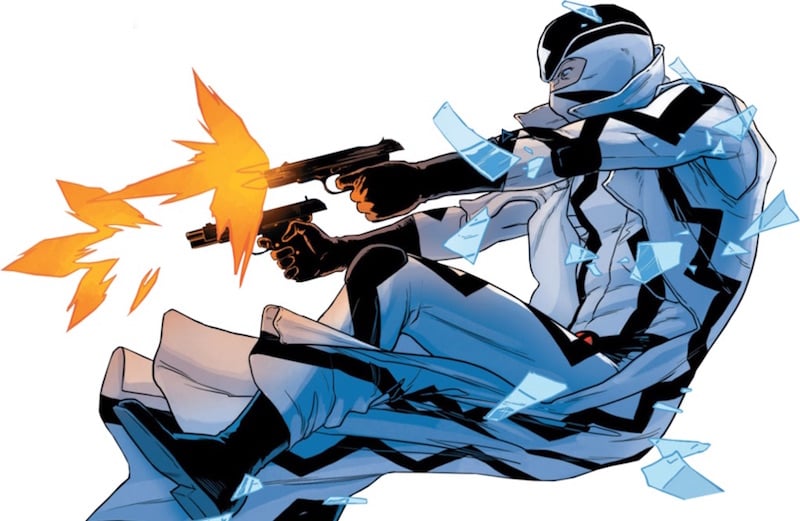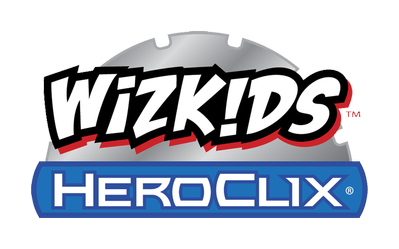 Get your games started fast with this pre-constructed force!
This force offers range, speed, stealth, and more from some Weapon X and Weapon Plus alumni. Take a look…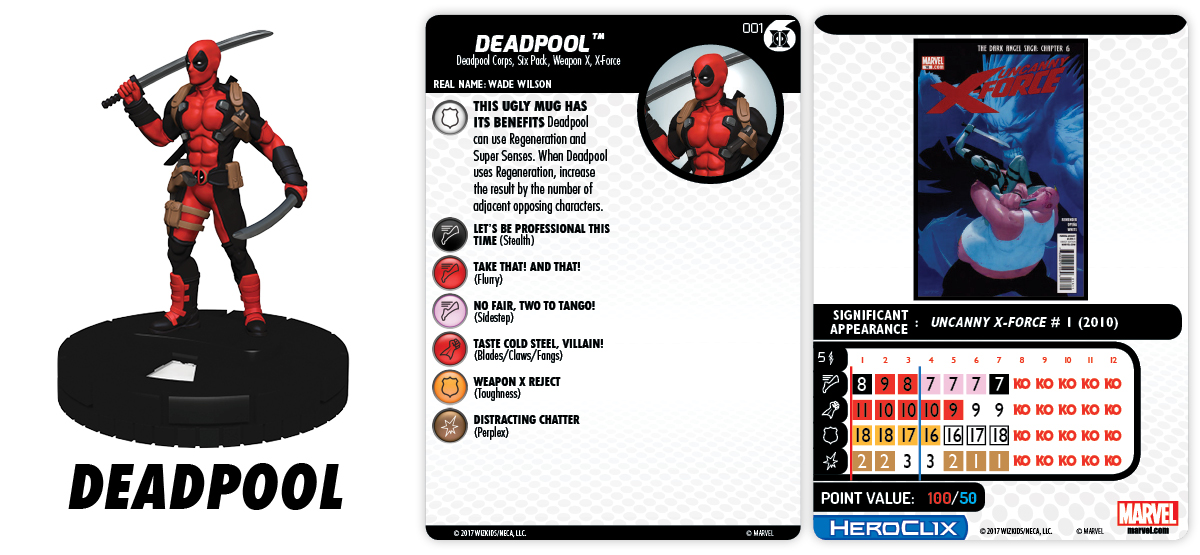 Everybody's favorite Merc With a Mouth, Deadpool joins the team at two convenient point value options, either 100 or 50 points and with Deadpool Corps, Six Pack, Weapon X, and X-Force keywords.  Though capable of doing some damage at 5 range, this is a more base to base oriented Deadpool.  At 100 points, he begins the game skulking around in Stealth, his movements meant to Perplex both friend or foe alike, looking for the perfect opportunity to draw his Blades(/Claws/Fangs) and start cutting away with Flurry and relying on Toughness and a respectable defense value to keep from feeling too nostalgic after taking a kick to the midsection.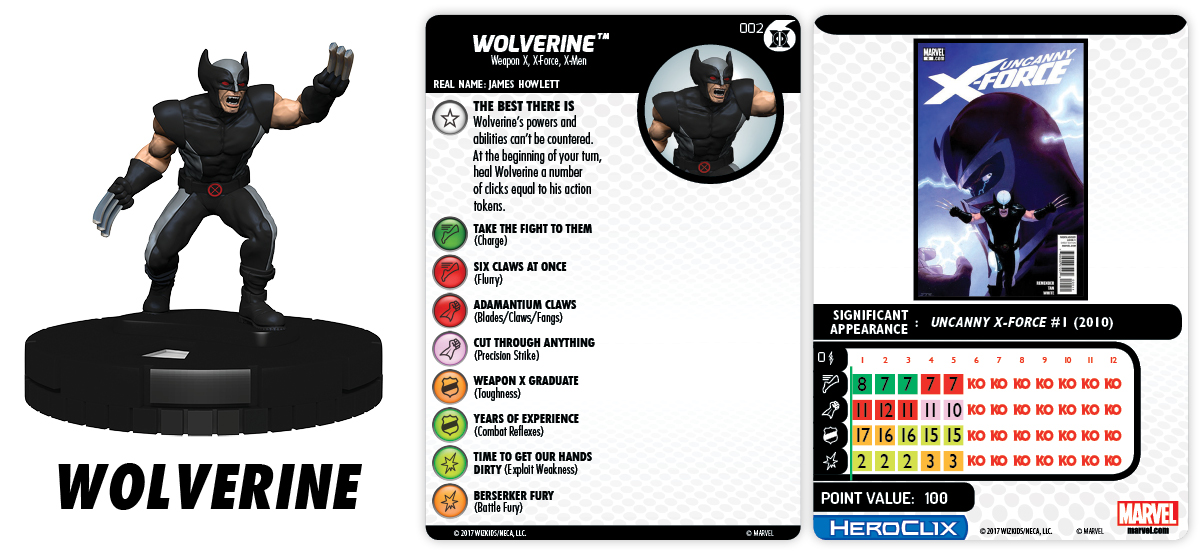 The Ol' Canuckle head dons his black and gray uniform when working with X-Force.  At an even 100 points, with Weapon X, X-Force, and X-Men keywords the Indomitable Wolverine hits the map ready to fight from click 1.  His dial may seem short enough to match his stature but his trait, The Best There Is, makes him much more of a threat than five clicks would suggest.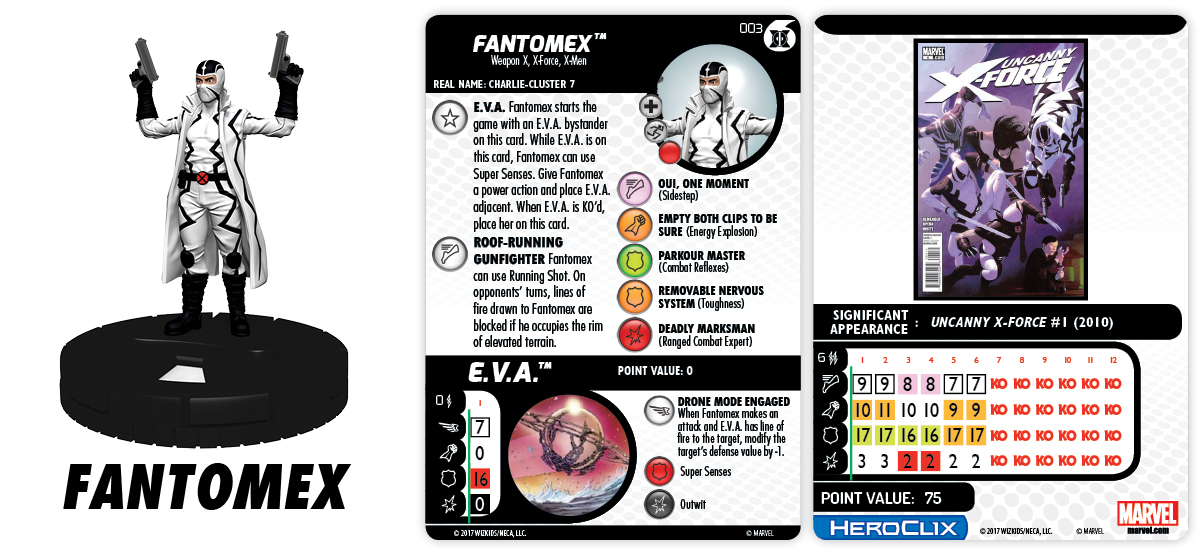 While Deadpool and Wolverine have the ground game covered, Fanotmex does his best work at range.  At 75 points, Fantomex shares Wolverine's pick of keywords with Weapon X, X-Force, and X-Men.  He also has a trait that creates a bystander token, E.V.A.. He starts the game with an E.V.A. token on his card, and while that token is there he can use Super Senses.  You can give Fantomex a power action to place the E.V.A. token adjacent to him on the map, and if E.V.A. is KO'd, you place it back on his card.