Konflikt '47: New German & Soviet Minis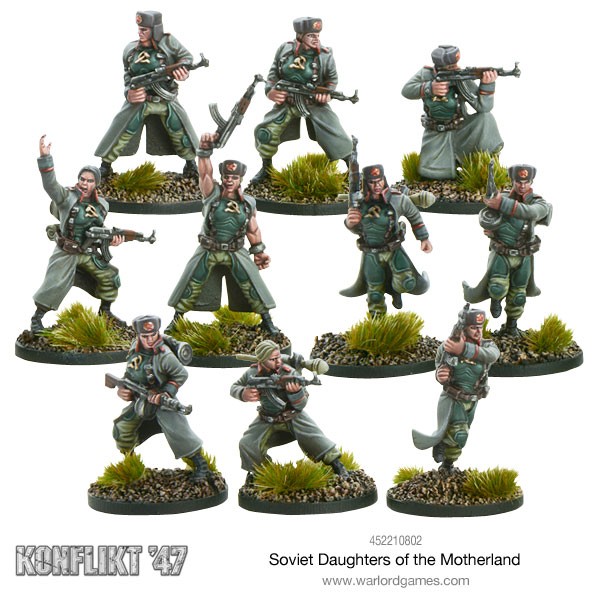 Skittering over newly made rubble, the new flammspinne panzermech turns whole squads into cinders! Combing the agility of an infantryman with the armour and firepower of a heavily built armoured car, the Spinne (spider) is almost the perfect recce vehicle for close terrain and urban environment.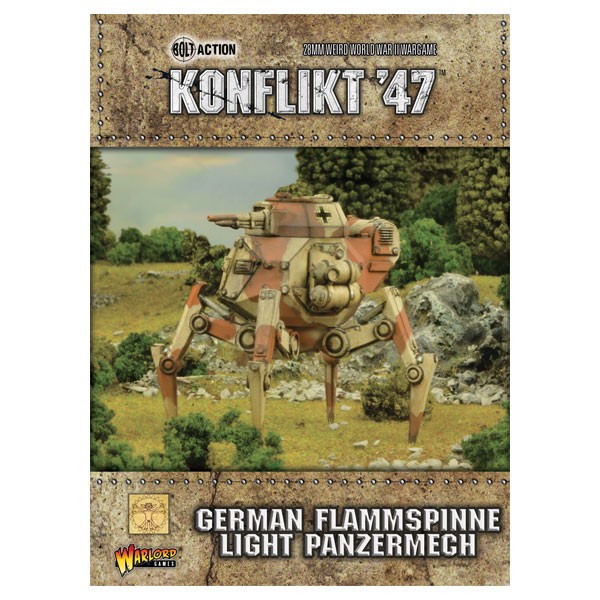 The flamethrower is already a dangerous aspect on its own, but coupled with the ability to manoeuvre just about anywhere will make Flammspinne unprecedented in terms of maximum flank damage. This will force your opponents to keep anti-tank nearby those precious machine guns and infantry squads otherwise he'll be saying goodbye to them if the flammspinne shows up!
Cost:
155pts (Regular), 175pts (Veteran).
Weapons:
Turret-mounted light AT gun and co-axial Flamethrower.
Damage value:
7+ (light walker).
Special Rules:
Walker
Agile
Recce
 Can't let the men have all the glory! The new Daughters of the Motherland come crashing in guns blazing to Konflikt '47!

Using a low level of DNA enhancement through their Rift-tech programme, the Soviet Union has created an all-female, propaganda-driven elite unit. Combined with intensive training and indoctrination, the unit has proven highly effective in combat, although it is only used when causalities are anticipated to be minimal. Their battlefield successes may well see them deployed in broader roles as the war progresses.