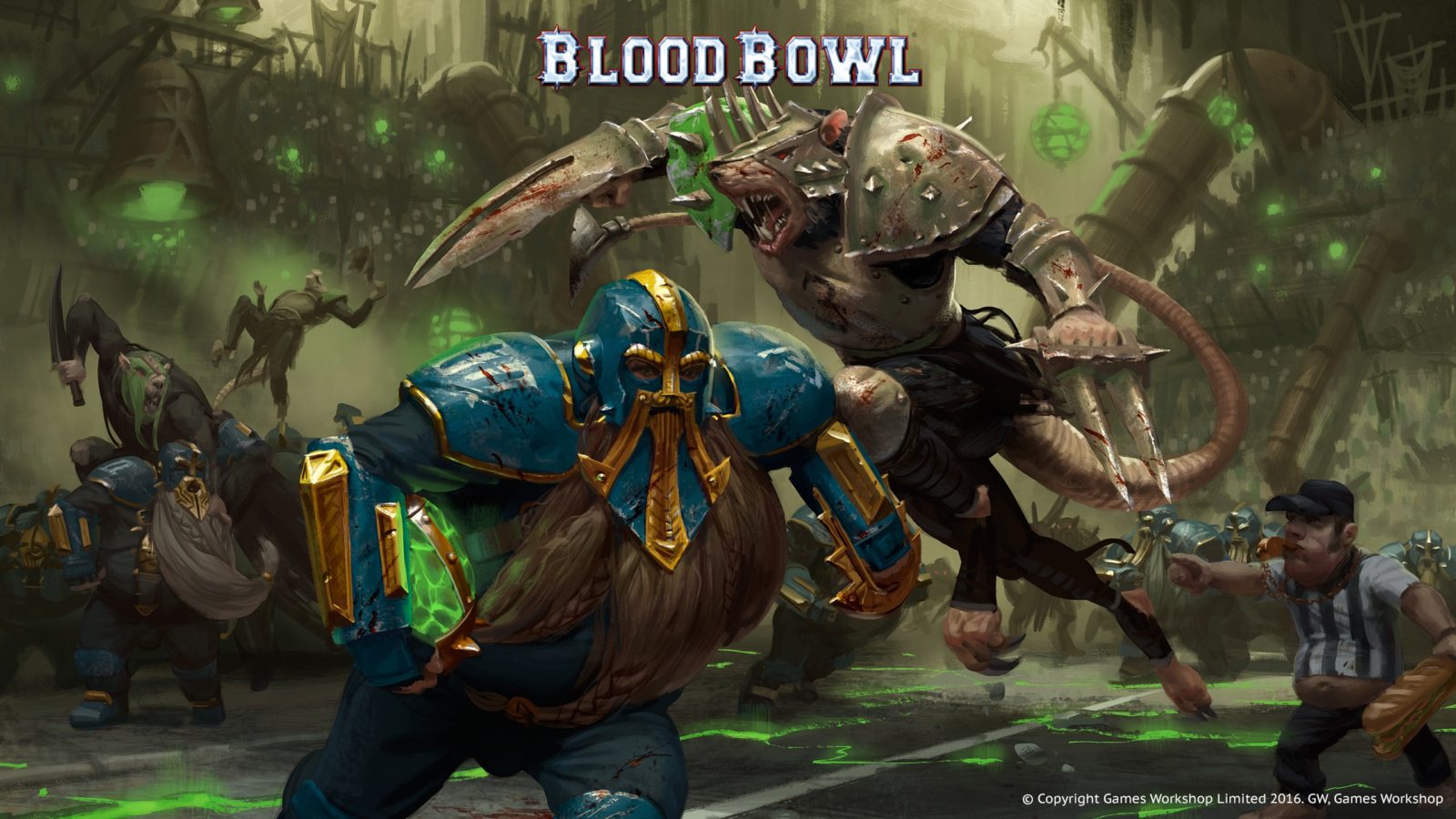 Come see the biggest nastiest dirtiest rat to hit the pitch.
Look what GW just pulled the covers off of:
Here's Clan Moulder's latest addition to the Blood Bowl Skaven team – the mighty (and mutated) Rat Ogre.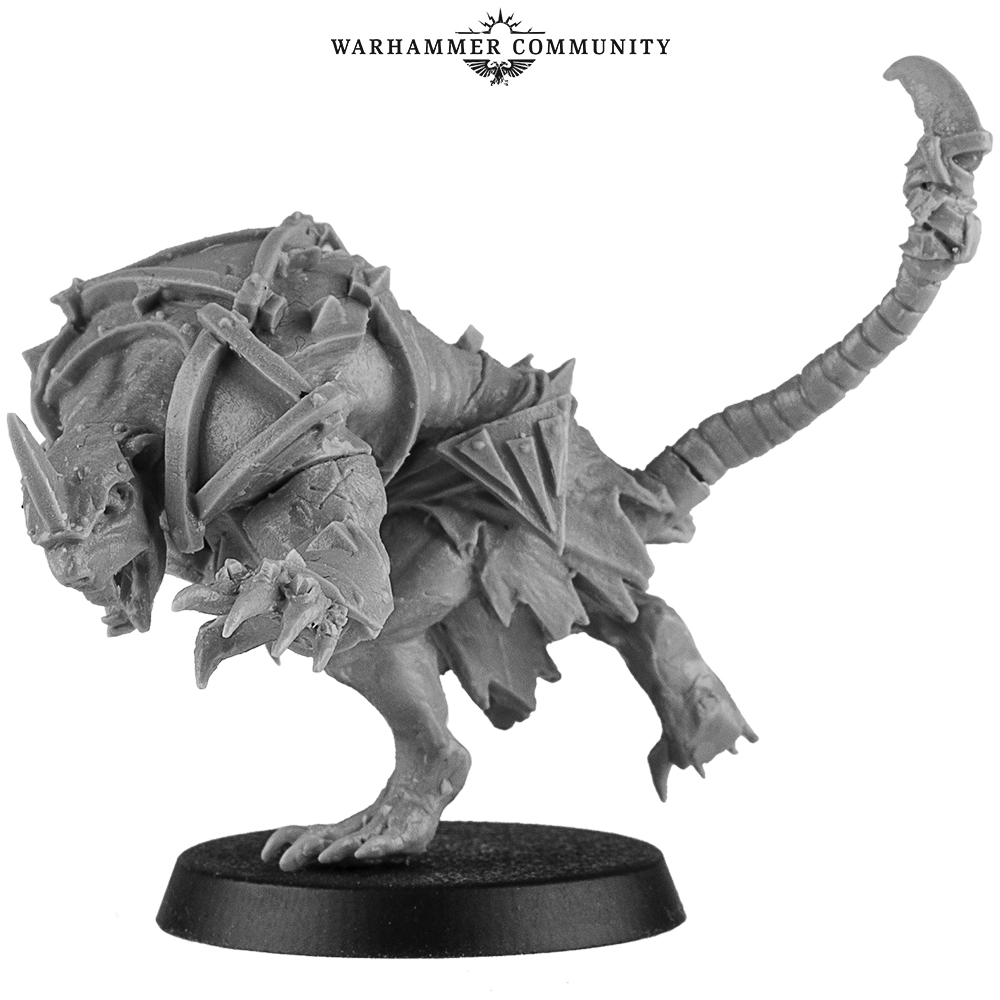 He's a BIG one. Compare him to the standard Skavenblight Scramblers team members. The Rat Ogre dwarfs his base and should provide some muscle for the sneaky ratmen.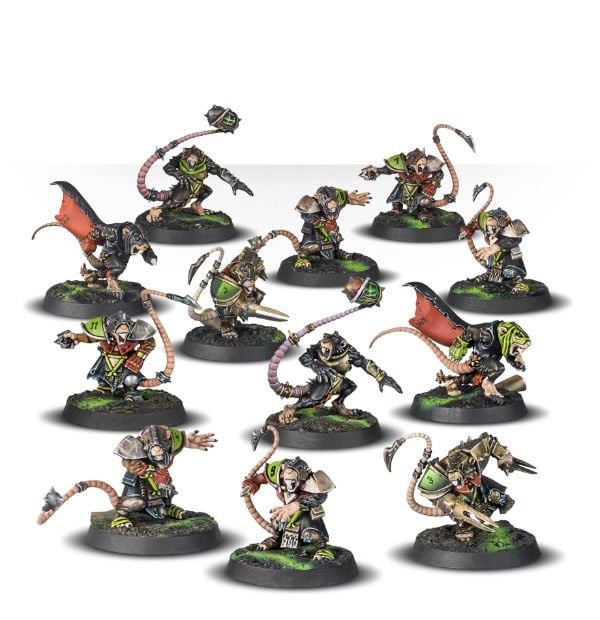 The rules for this guy are in the Blood Bowl Death Zone Season ONe book, so you can start playing the second you paint him up: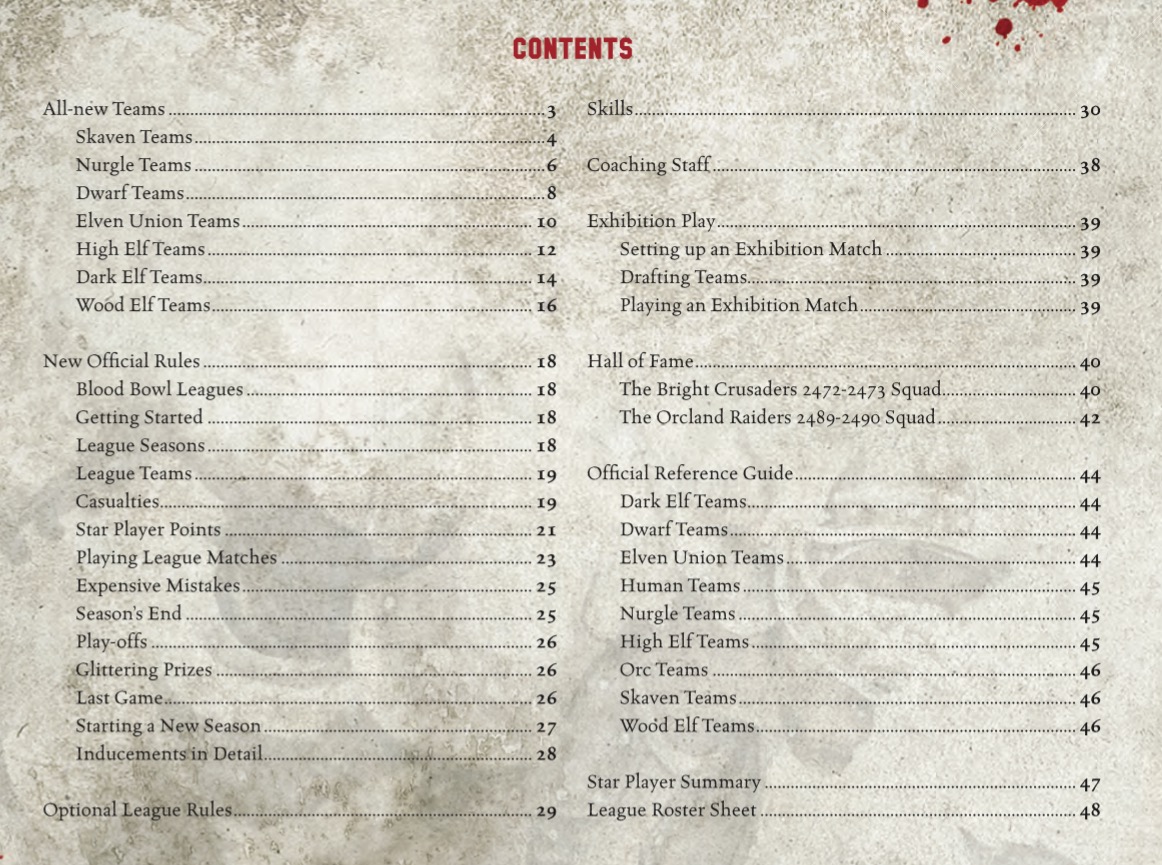 ~The Rat Ogre ships out later in March.