Starfinder: Organized Play Incoming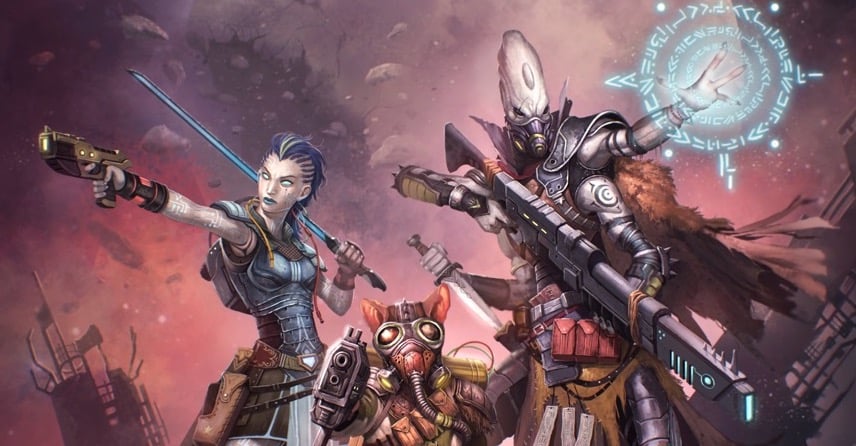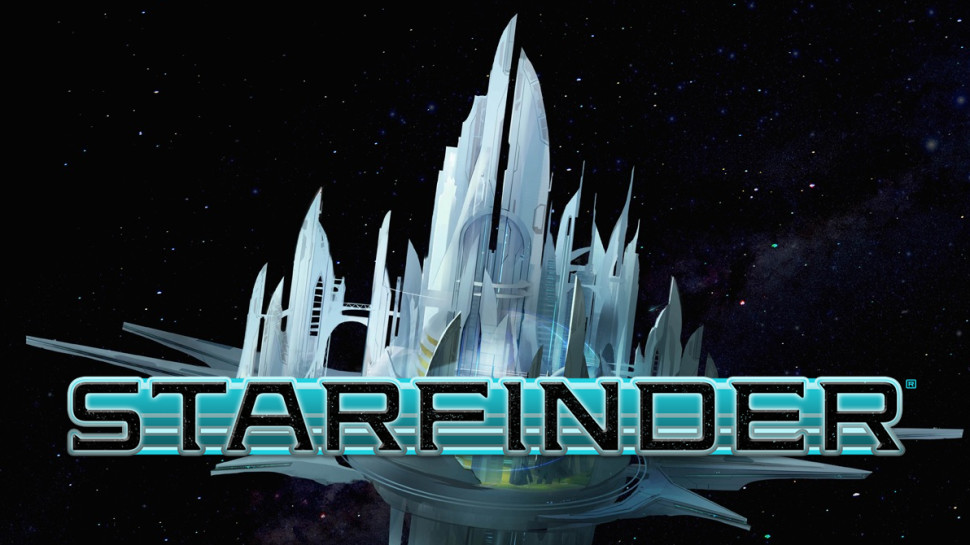 Paizo has announced league play for Starfinder. Explore the galaxy and earn fancy loots!
Today, Paizo announced their plans for Starfinder Organized Play, which we all expected would be forthcoming. Pathfinder has enjoyed a fair amount of success in organized play–Pathfinder Society nights are a big draw at many an FLGS. And now players who love the cooperatively competitive aspects of Pathfinder League Play will get to take their love into the final frontier with the release of Starfinder at this year's GenCon.
via Paizo
Paizo Inc., publisher of the award-winning Pathfinder Roleplaying Game and Pathfinder Adventure Card Game, reveals today the first details of the new forthcoming Starfinder Society Roleplaying Guild, which will launch in tandem with the highly anticipated new science fantasy Starfinder Roleplaying Game at Gen Con in August 2017.

Starfinder Society will be a brand new global, cooperative roleplaying campaign with its own quests, scenarios, rules, documentation and characters. The team behind Starfinder Society will be a familiar one to gamers already playing in the Pathfinder Society, and will be led by organized play coordinator Tonya Woldridge, with John Compton taking on the role of lead developer of both Pathfinder Society and Starfinder Society, and the addition of Thurston Hillman to the team as Starfinder Society developer. Hillman has been a part of Pathfinder Society since Season One, when he authored Pathfinder Society Scenario #55: The Infernal Vault. The volunteer team of venture-officers will also remain the same for both campaigns.

Starfinder Society Roleplaying Guild will launch at Gen Con (August 17, 2017) with three scenarios, one pre-generated character special event, and one quest pack, with subsequent monthly scenarios for players worldwide thereafter.

Set thousands of years in Pathfinder's future, the Starfinder RPG will be a stand-alone science fantasy game evolved from the Pathfinder RPG rules in which players take on the role of a rag-tag starship crew exploring the countless mysteries of a weird universe.  Starfinder is also designed to integrate easily with the Pathfinder RPG, allowing players of either game to port over monsters, items, and adventures with a minimal conversion effort.
This all makes sense. We also know there'll be Starfinder Adventure Paths and Starfinder pawns and all the things you know and love for Pathfinder, but in space. And as we all know, adding "but in Space" to anything automatically makes it three times as awesome–and it may sound like I'm joking, but I genuinely believe this. Would you rather go on Patrol or Space Patrol? Would you rather be on a ship or a Space Ship?
Subscribe to our newsletter!
Get Tabletop, RPG & Pop Culture news delivered directly to your inbox.
That aside, I'm looking forward to tweaking my crazy solarion-black hole-jedi-paladin space man and ruining some adventure's day with crazy space magic. If you want to take a look at what the game will be like and start making plans of your own, check out our coverage of the Starfinder Livestream. Or go ahead and see what you can pre-order right now.
Until August, we'll just have to keep looking at the skies like chumps if we want to be Starfinders…