Talisman Launches on PS4 & Vita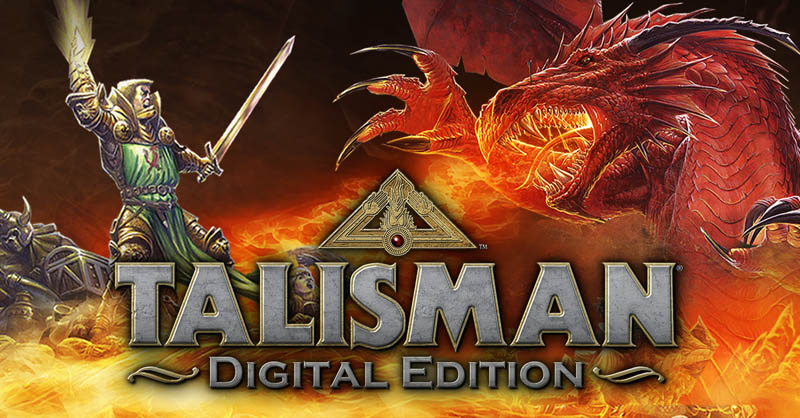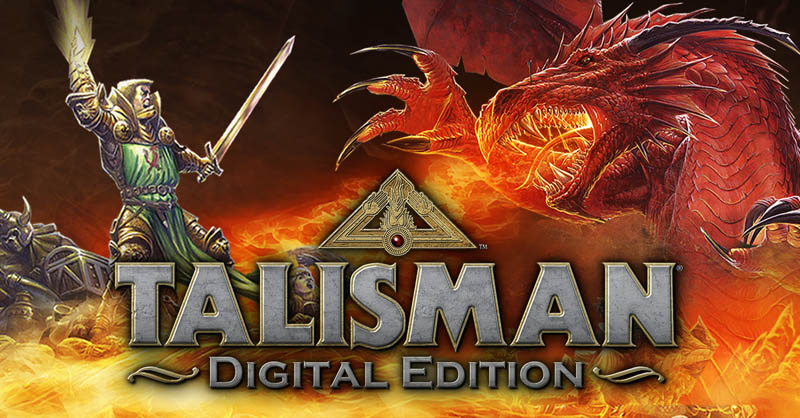 The classic GW game of fantasy adventure is out on two new platforms.
Nomad Games is proud to announce the launch of Talisman®: Digital Edition™ on the PS4™ and PS Vita today! Six adventurers can journey across dangerous lands, fighting their way through dense forests and searing deserts on a race to the Crown of Command. Players will need strength, courage and some good dice rolls to fight off monsters, discover hidden treasures and form allegiances.
Talisman is Games Workshops®' epic role-playing board game, faithfully adapted and re-imagined by us here at Nomad Games for the Playstation 4 and Vita.
There are a host of heroes to choose from as well as a number of expansions, giving the game endless replay-ability and a different story line each game. Visit the City to trade your gold for much needed resources, battle through bone-chilling storms in the Frostmarch, brave the Dungeon for untold treasures all while avoiding the deadly Reaper! These are just some of the epic expansions included in the PlayStation version.
Talisman: Digital Edition on PS4 is cross play with Vita and comes complete with online play, leader boards and detailed interactive tutorials.  Unique to the digital version of Talisman, players can earn experience points by their actions within the game and unlock special Runestone cards as they level up. Runestone cards give the characters extra bonuses and can even be used in online games against other players.
Now fans of the classic board game can gather around their couches and sit together to play this amazing journey which spans the ages. Talisman is a game that appeals to the adventurers in us all – old and young!
So join us at Nomad Games as we bring this amazing digital board game experience to life.
Talisman Basics
For the uninitiated, imagine you and five of your best friends are fantasy heroes of great renown: a heroic warrior, a powerful sorceress, or even a sage wizard or a benevolent troll. Each of you are on a Magical Quest – In this perilous adventure, players battle it out to journey across a dangerous land and be the first to claim the Crown of Command, a magical artefact with the power to destroy all rivals and make the bearer the true ruler of the kingdom.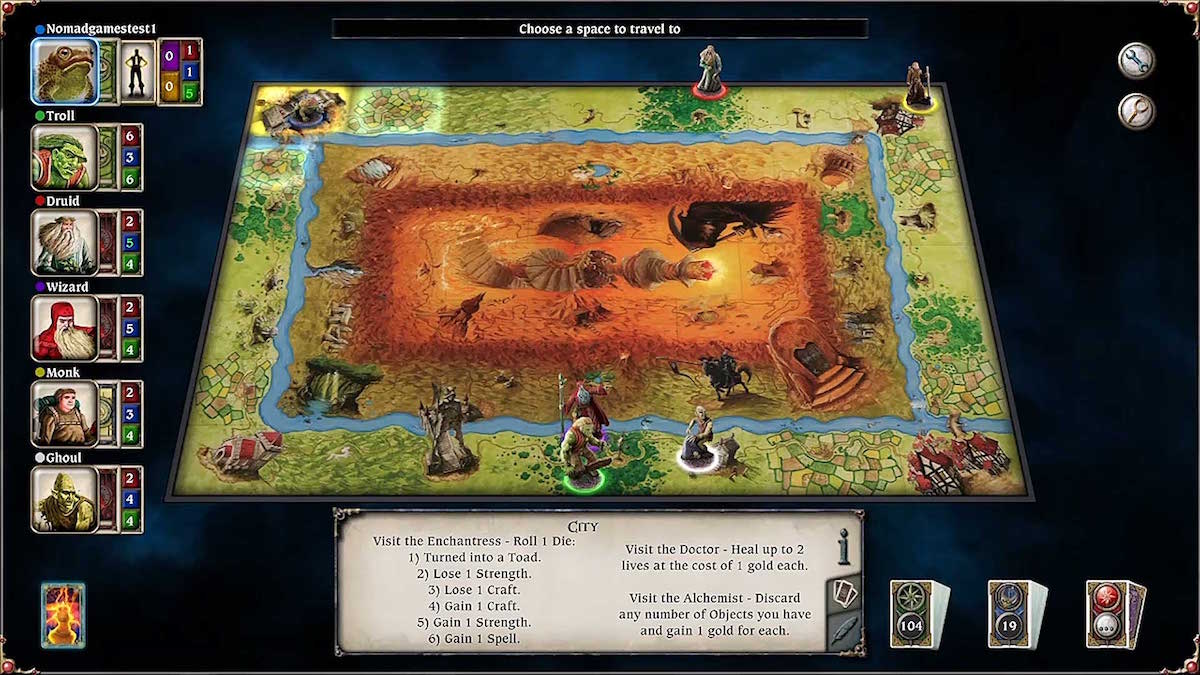 Subscribe to our newsletter!
Get Tabletop, RPG & Pop Culture news delivered directly to your inbox.
On your travels, you will need strength, courage and some good dice rolls to survive the dangers you face and beat your opponents to the centre of the board.
The PlayStation Version will include 58 characters to choose from, alternative endings and rules, unlock-able perks, as well as a number of expansions which are:
The Reaper
The Frostmarch
The Dungeon
The Highland
The Sacred Pool
The City
The Nether Realm
Features include multiplayer modes for up to 6 players as well as single player against the AI, online play with leader boards, detailed interactive tutorials, cross play and cross save on PS4 and Vita.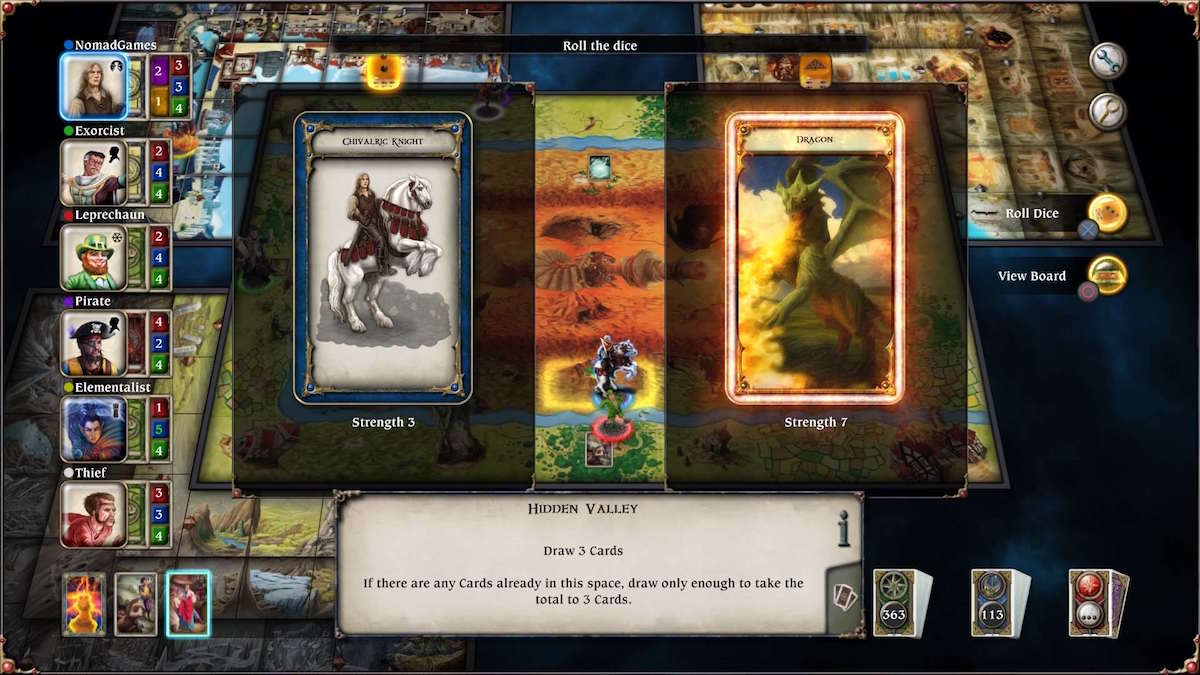 ~Happy Gaming