40K: Dawn of War III Open Beta Registration Live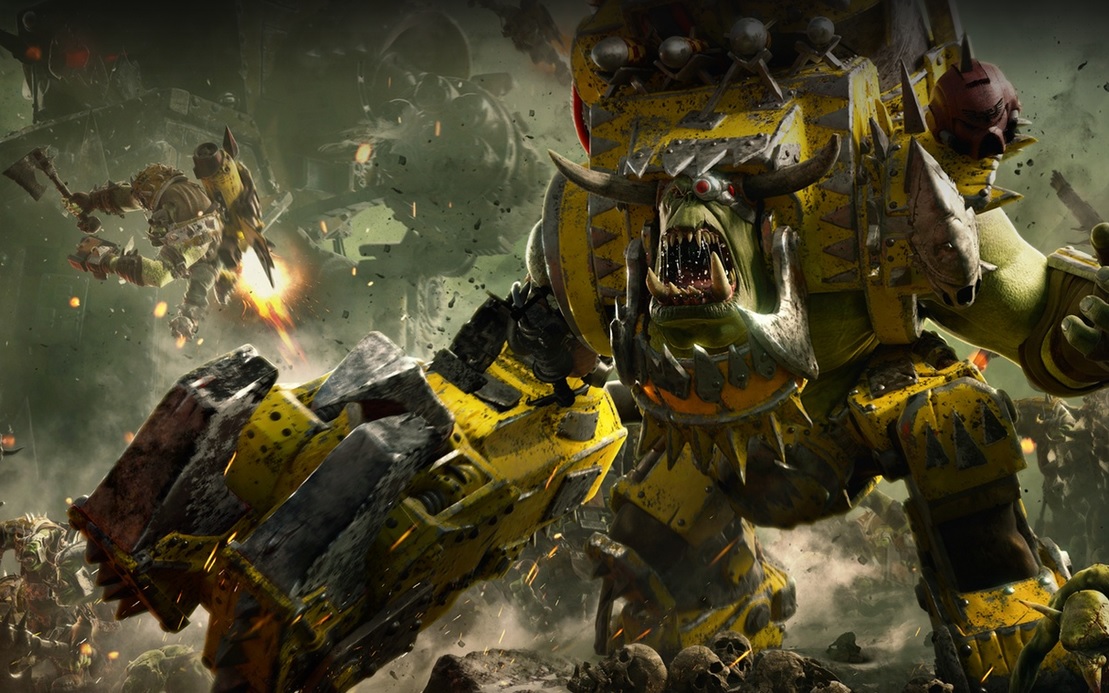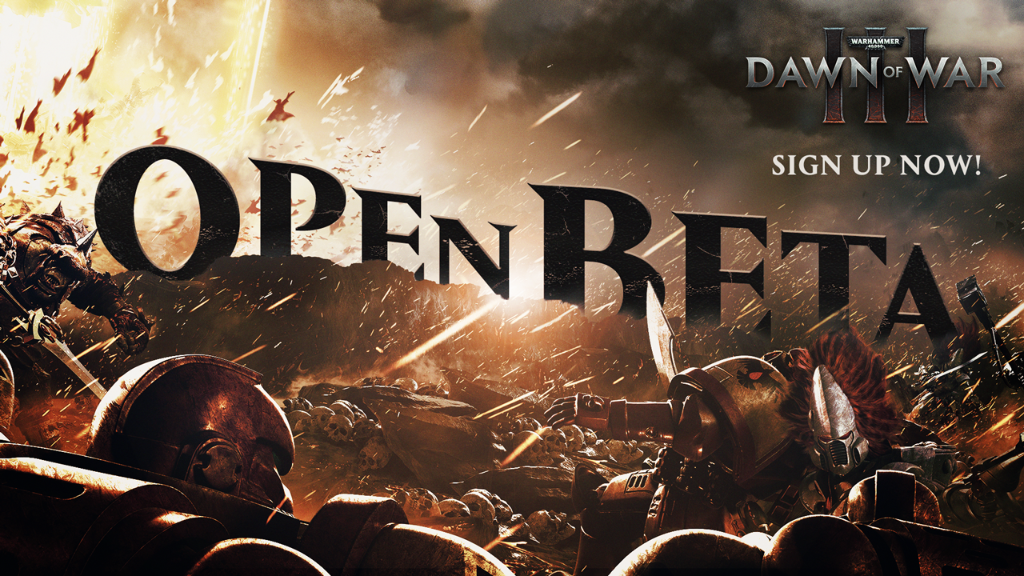 The highly anticipated Dawn of War III is launching this month. Sign-up for the Open Beta for your chance to play early!
It's time to kick the tires and light the fires! Dawn of War III's Open Beta Registration is now live. If you want to give the game a spin for the weekend all you have to do is register online for a crack at it!
via Relic Entertainment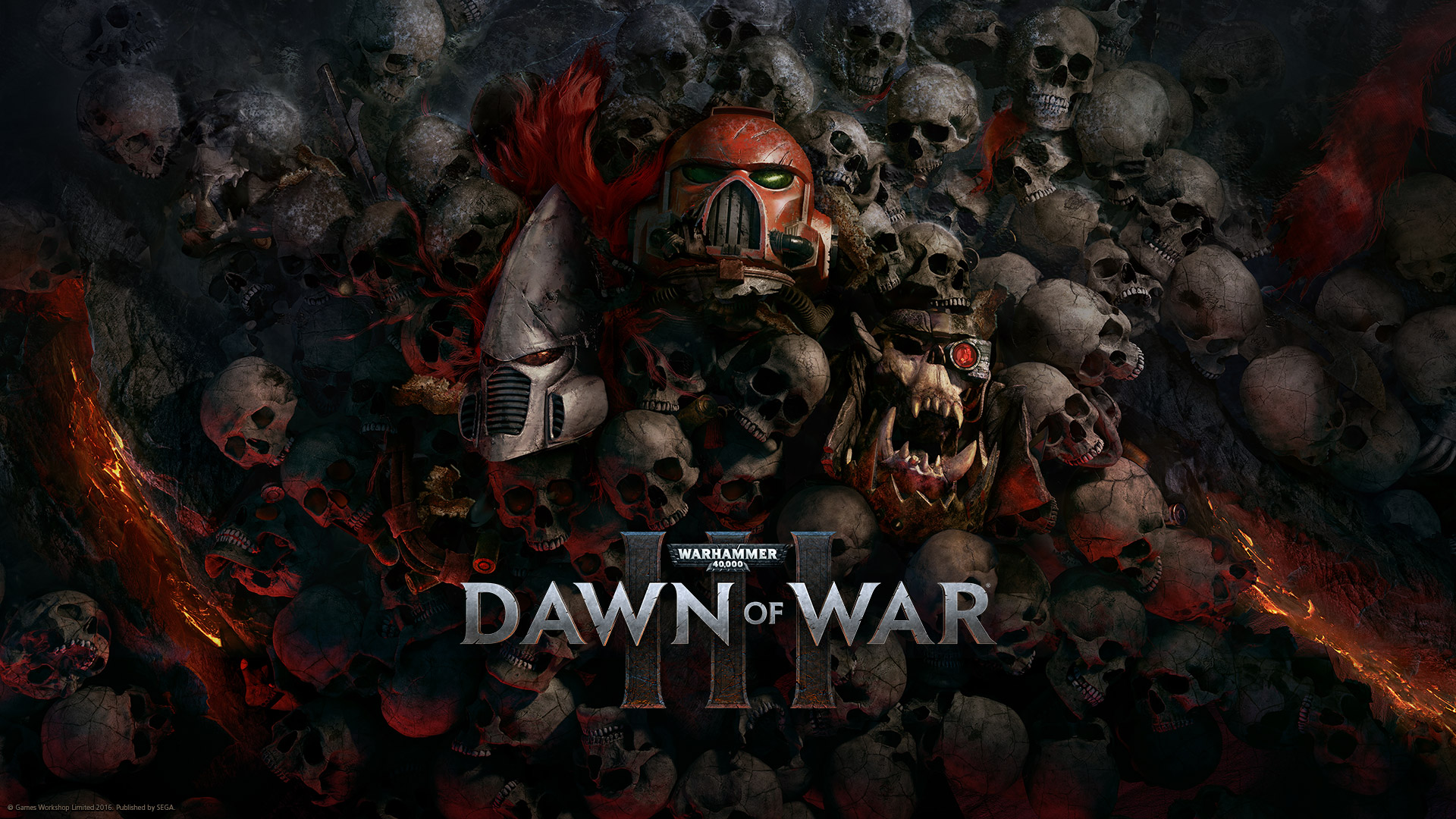 It's Time For WAAAAAGH!!

Dawn of War III is almost here! We're so excited to finally release the most spectacular Dawn of War title yet on April 27. Before we do that though, there's one more thing that you guys have been asking for since we announced…

The Dawn of War III Multiplayer Open Beta will run from April 21 at 10AM PST until April 24 at 10AM PST! Register now at www.dawnofwar.com/beta 

This is your chance to go hands on with Dawn of War III's multiplayer mode – a showcase of what makes this most intense, chaotic, and strategic Dawn of War yet! The beta will provide access to all three factions, as well as a selection of maps, Elite units, and Doctrines from the full game! More details about what's included in the beta are available here!

That's not all! You may have seen the trailer for the Masters of War Skin Pack, which comes free with all pre-orders for Dawn of War III. As a special treat for those who play the Open Beta, players will be able to equip and try out all three skins included the Masters of War Skin Pack during the beta weekend. Get your feet wet with the Dark Queen skin for Lady Solaria (Imperial Knight), the Ghost Seer skin for Farseer Taldeer (Wraithknight) and the Big Kustom skin for Beauty (Morkanaut). Unlock the Masters of War skin pack for free when Dawn of War III comes out by pre-ordering on Steam, or your local retailer!

Dawn of War III is right around the corner, and we can't wait for everyone to jump in and try it out before release with the multiplayer open beta! Sign up for access when it launches on April 21 over at www.dawnofwar.com/beta, and be sure to keep up with all things Dawn of War by following us on social!
So what is actually open in the beta? I'm glad you asked because Relic has also provided a handy chart for your easy reference:
Subscribe to our newsletter!
Get Tabletop, RPG & Pop Culture news delivered directly to your inbox.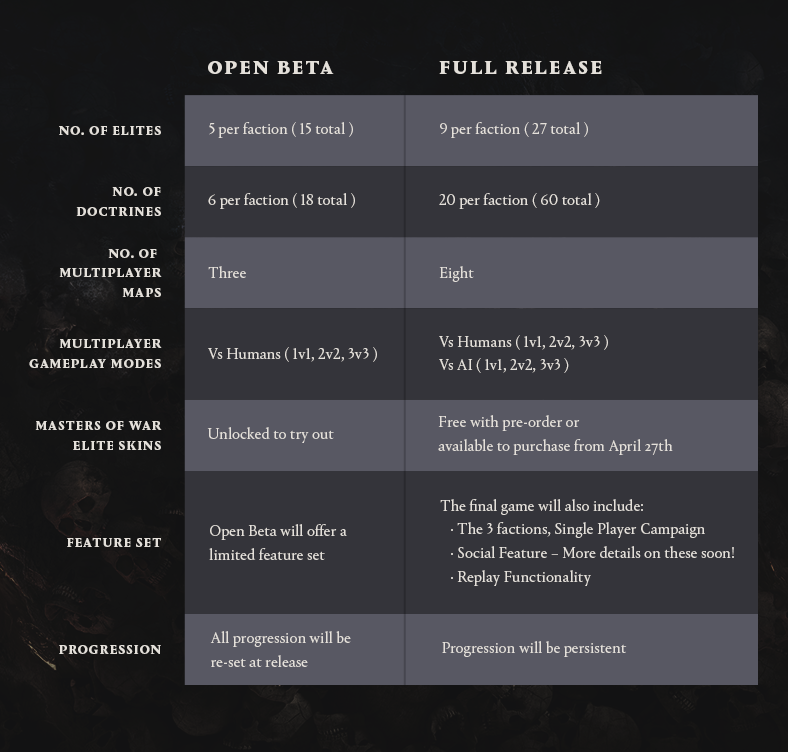 Still have more questions? You can check the Open Beta FAQ page for even more details.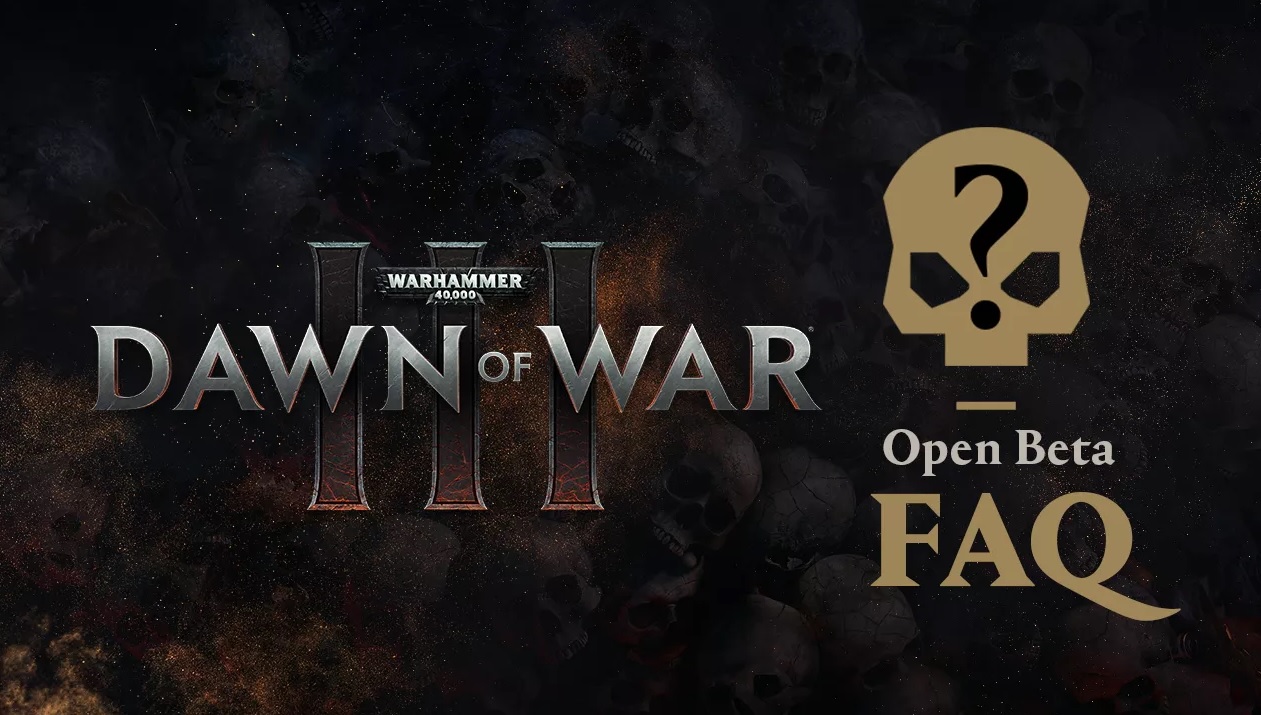 WHEN WILL THE OPEN BETA RUN?

The Dawn of War III Open Beta will run from 10am PST April 21st to 10am PST April 24th.

HOW DO I GET ACCESS TO THE OPEN BETA?

Sign up here to register for the Open Beta. You will need to have or create a Relic Link account. Once you have successfully registered, you will receive a confirmation email that will include your unique key to access the beta. You can register for the Open Beta immediately but please bear in mind that confirmation emails will only be sent out from Wednesday 12th of April onwards.

As soon as the Open Beta is available for pre-load (see below for details), you can unlock and begin downloading it by entering your key into the Steam product activation page here. Your download will patch at 10AM PST on April 21st to complete the installation. Then, you'll be able to double click the desktop icon, or click play in Steam, to boot the game and get started!
Well, I had plans that weekend…I feel a cough coming on.