Evil Craft: New 28mm Chaos Lord Brings the Spikes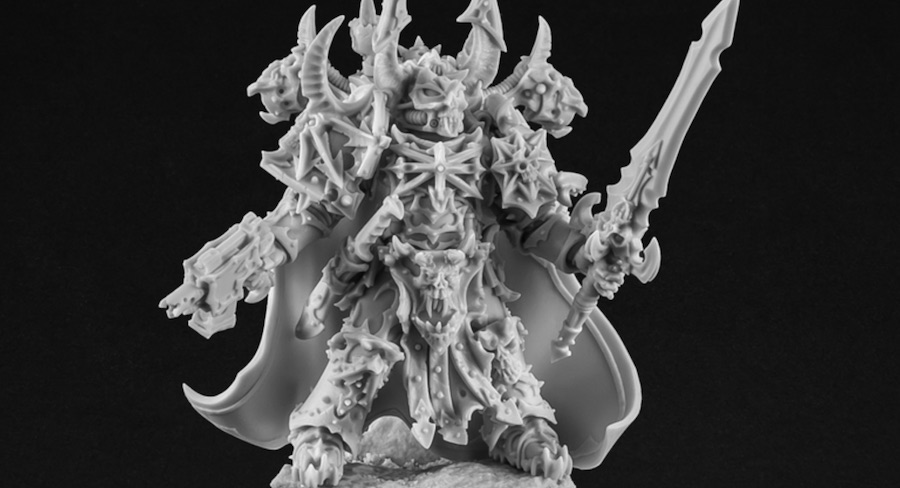 Does your Traitor army need some new extra evil leadership? Check out the contender!
Come take a look at the next general to lead your Chaos forces. This guy must hate shopping in sweater stores.
This contains 22 high quality resin parts for one complete 28mm heroic scale Chaos Lord model.