Raging Heroes releases their first Sisters models! Free Shipping extended to Wednesday April 12th!
Raging Heroes is releasing models from their successful Toughest Girls of the Galaxy 2 Kickstarter. Models started shipping this week, and thanks to great reception they got for the Dark Elves set earlier this week they are offering a great promo: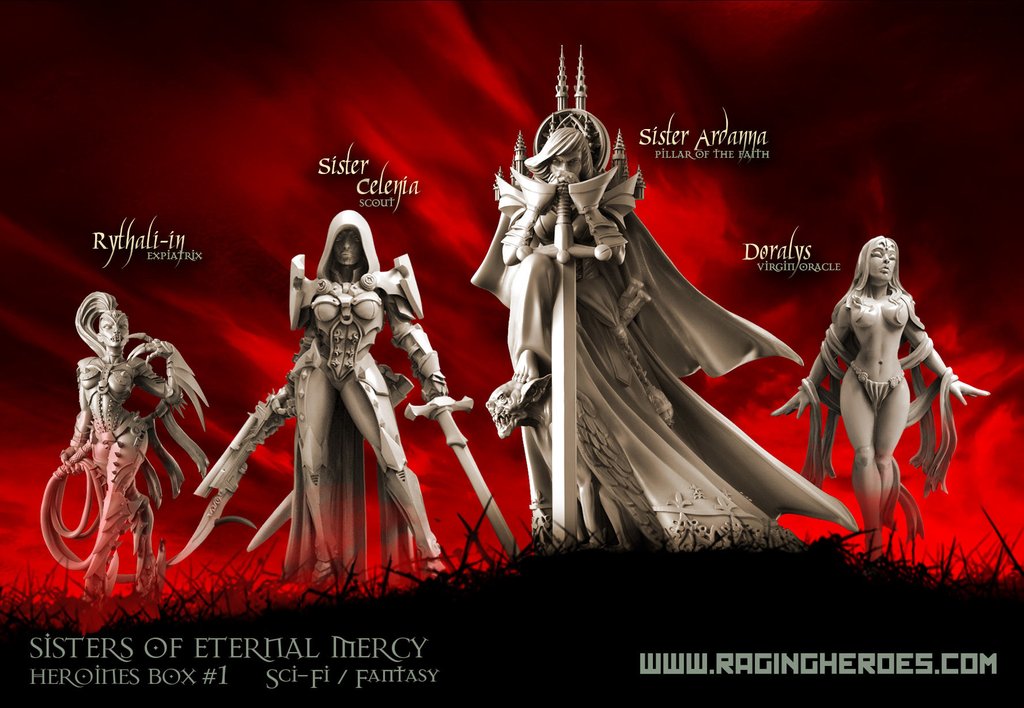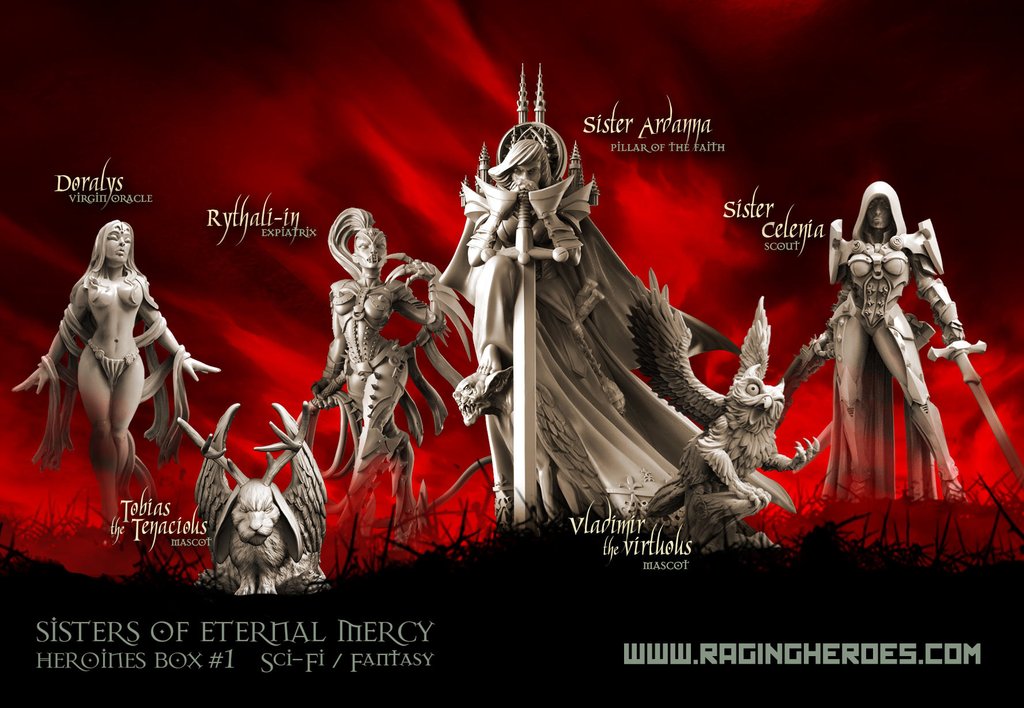 ~How do these stack up to the competition in your opinion?