Unboxing: Macromats Backdrop Set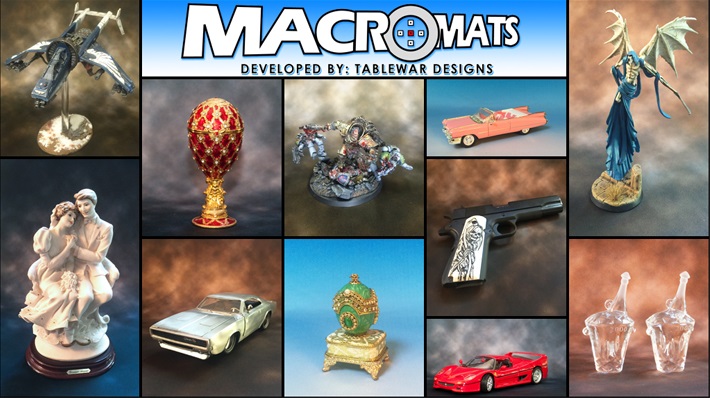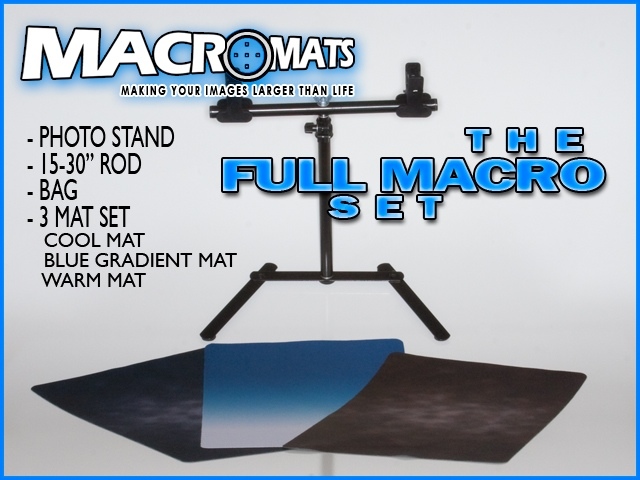 Are you looking to up your miniature photography game? Tablewar has the perfect solution for you!
It's not often we get a product for review that's designed to make your photo's better – but that's exactly what Macromats do. It's a great product that is super easy to assemble and use. Within minutes you can take your miniature photography to the next level:
The concept is simple. The execution is great. The results speak for themselves. The Macromats backdrop set does exactly what it advertises. You get 3 different high-quality mats for you to photograph your miniatures in front of plus a sturdy stand to hold the backdrops.
I've been working with miniatures for years and I've used light boxes, dark boxes, and occasionally my painting desk to snap photos of miniatures. What the Macromats Set does is allow you to quickly change out the background of your photobooth with designs that help the viewer focus on what matters – the miniature. Because they are nice neoprene mats, when used correctly, you should get a nice smooth background for your photos.  If you couple that with some basic lighting your pic will come out looking like a professional took them.
On top of that, the 3 different mats give you a nice selection of warm or cool tones to work with. Or if you just want that classic Blue-white gradient we see in so many miniature photos you can do that, too. If you're serious about taking quality photos then you are going to want to check this out for yourself.

The MacroMats are a series of specially designed photography backdrops perfect for use in photographing collectibles, hobby miniatures, and small works of art. This is an innovation in that it brings extreme functionality, portability, and durability all together in a single, inexpensive product. The Full Set contains three MacroMats designs: 'Warm', 'Cool', & 'Blue Gradient'. Each of the MacroMats is 15″x30″. The set also comes with an adjustable stand (12-22″ in vertical height adjustments; and options for 16″ or 32″ horizontal cross-bar), four clips, & a carry/storage bag.
Seriously – your miniature photography will improve with The Micromats Set.
Subscribe to our newsletter!
Get Tabletop, RPG & Pop Culture news delivered directly to your inbox.