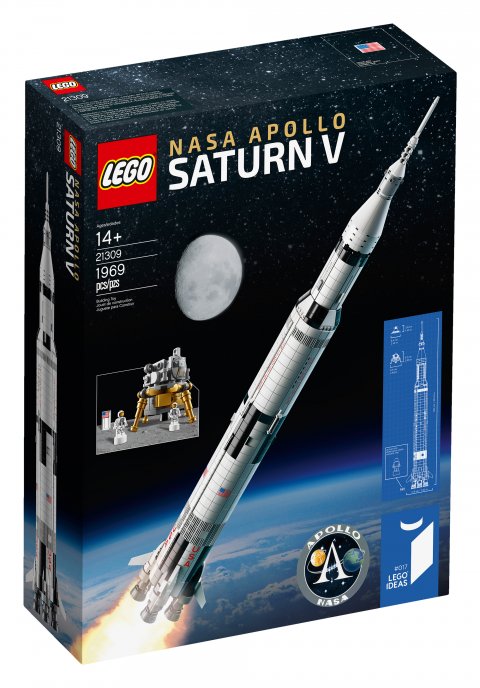 Blast off to the Moon – this kit is a must buy for any NASA fan.
The Saturn V is the largest rocket NASA ever produced – it carried the Apollo 11 to the moon in 1969. And now you can build it for yourself. Lego Ideas user Saabfun submitted the design a year ago, it got the votes needed, and after a little tweaking it's ready for market.
It will be available in stores on June 1st.
1,969 pieces
Ages 14+
Approximately 1:110 scale – over 39″ tall
Separates into S-IC, S-II, and S-IVB rocket stages
Includes Apollo Lunar Lander, part of the Command Module, and 2 astronaut minifigs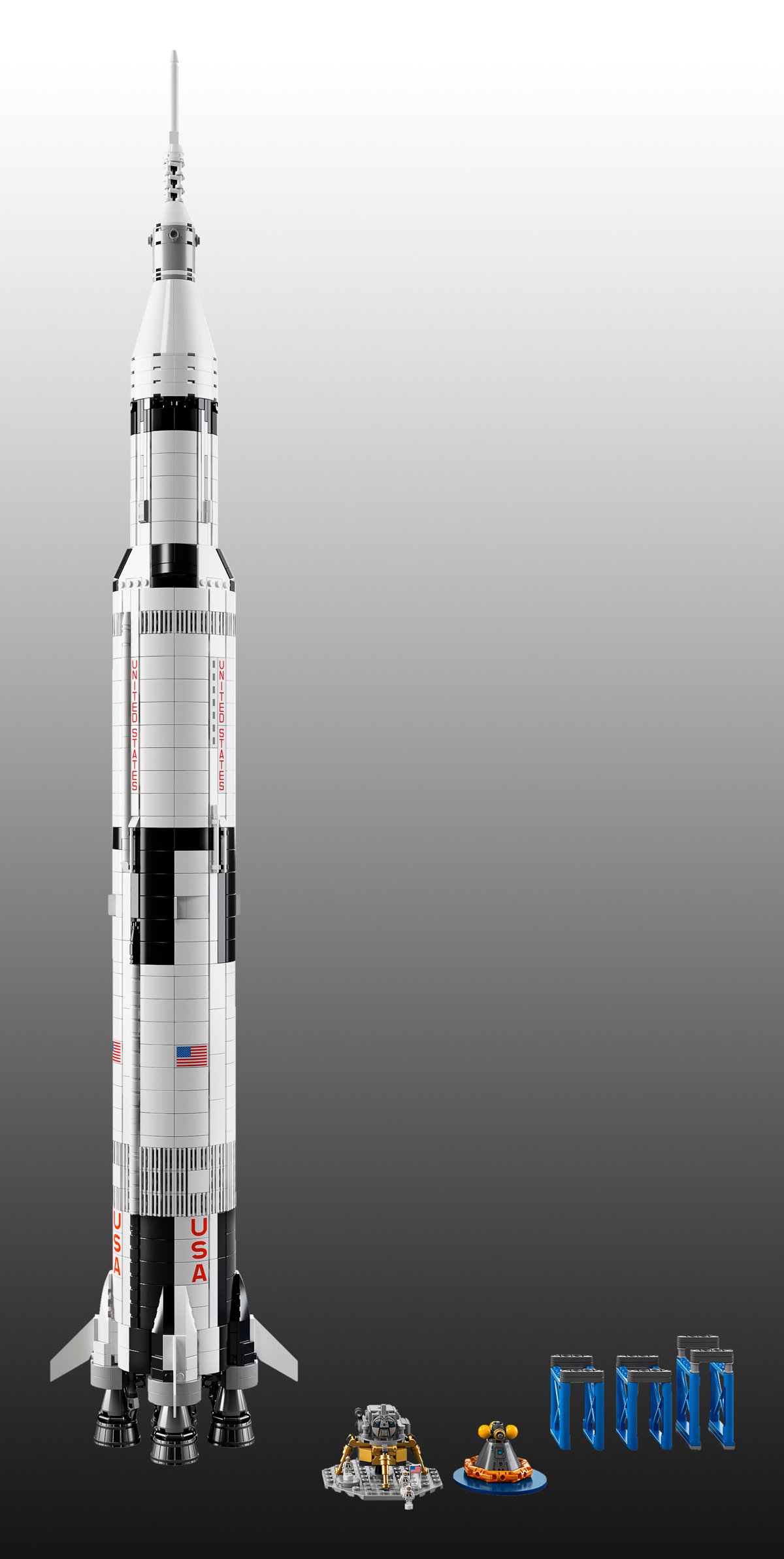 It comes with stands, so you can display it like it NASA displays the full sized versions around the country.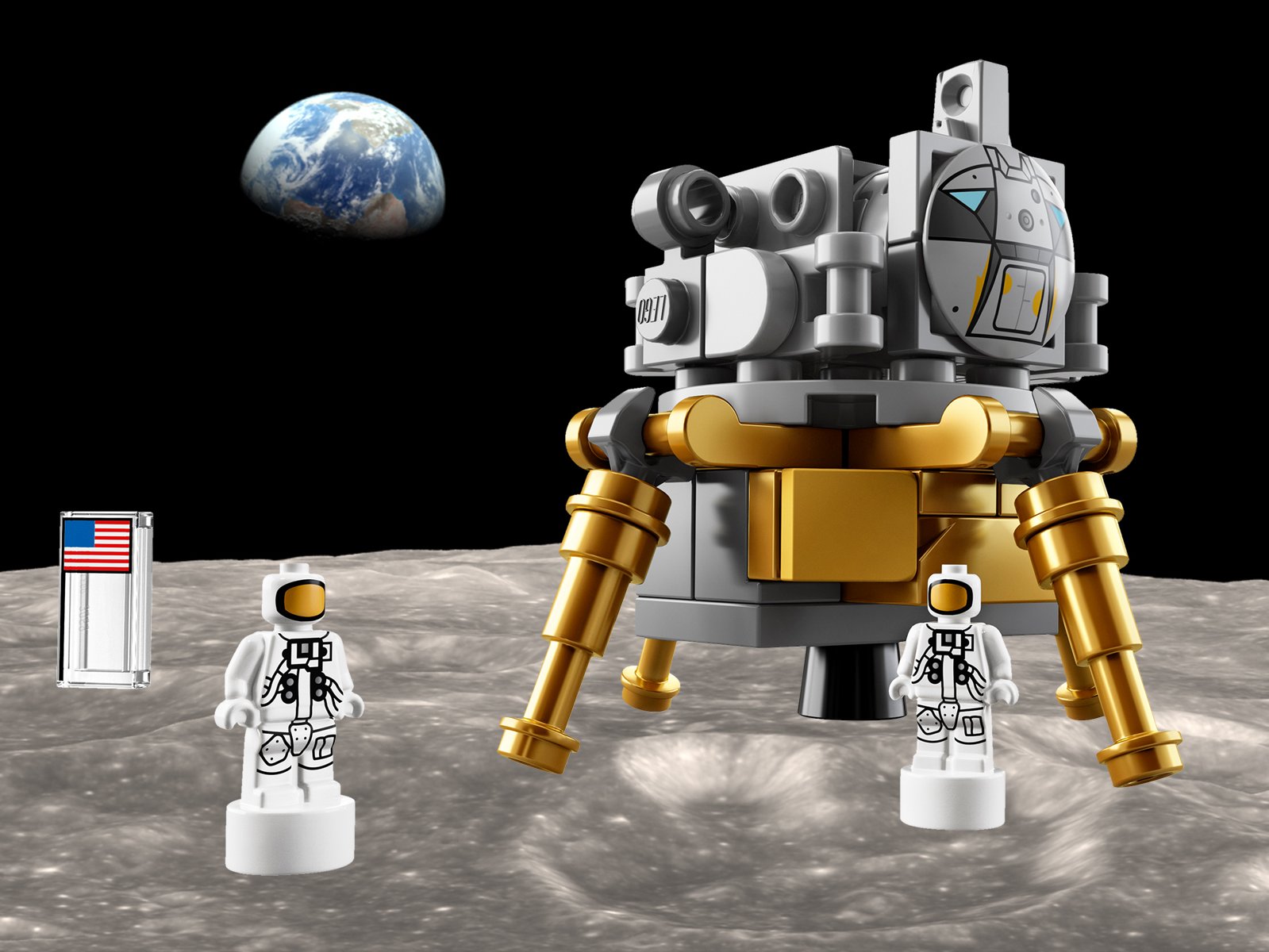 Got an idea for a new kit? Submit it – if it gets the votes you'll get 1% of the profit.