Industry: Tabletop is All the Rage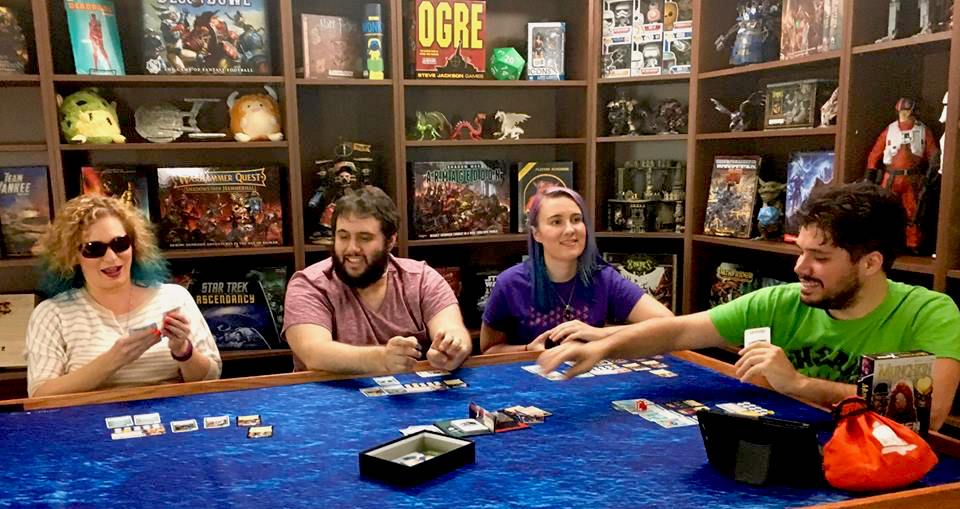 We're in the middle of a tabletop gaming boom – and board games are at the epicenter.
It's got little to do with the horrifying friendship killer that is Monopoly… and a bit to do with CCGs, as much as you may hate them.
The number of people that I come across that are unfamiliar with games like Catan, Ticket to Ride, and Munchkin is shrinking. I hear people talking about playing Scythe and Arkham Horror at tables around me in coffee shops. I find myself not having to explain what an FLGS is, or clarify that I work in tabletop gaming not video games when I get asked what I do for a living, nearly as often as I used to.
In this short doc Erin Dean talks to designers, publishers, and streamers about why this is happening now…
From 2013 to 2016 global sales of board games went up from $9.3 billion to $9.6 billion; and last year board games sales in the US grew 28%. GenCon is celebrating its 50th year in August – and has nearly sold out. Cons focused on tabletop gaming – like Origins, Spel, Adepticon – all over the world are bringing gamers together. There are a ton of new titles with all kinds of mechanics and parts out every year – finding something you and your play group is easy. And if you don't have a play group in meat space on any given evening you can find one streaming online.
Most of the economic studies stop there, but we all know it goes beyond board games. They're a gateway drug.
D&D has become a cottage industry on streaming platforms like Twitch. Critical Role has become the internet equivalent of must see TV for thousands of fans – the show's Twitch streams and Youtube videos have racked up millions of views. Movie stars show up to play with them. And they're just the tip of the iceberg when it comes to playing RPGs in front of an audience. Tune in to Twitch on any given night and you'll be able to find a live game. Really, try it.
Miniature wargaming isn't as mainstream as the rest – but Warhammer, X-Wing, and Warmachine aren't totally foreign names to people anymore. "I play tabletop games with miniature soldiers" probably won't turn a first date into cautionary tale these days. Heck – I know a good number of us play tabletop wargames with our partners. I do. The games are also a growing presence on Twitch – BoLS plays 40k games three days a week and GW showcases players at Warhammer World on a regular basis.
Sure, there will always be stereotypes and people who just don't get it, but we're a mainstream part of culture now. It's a great time to be a tabletop gamer.
Subscribe to our newsletter!
Get Tabletop, RPG & Pop Culture news delivered directly to your inbox.