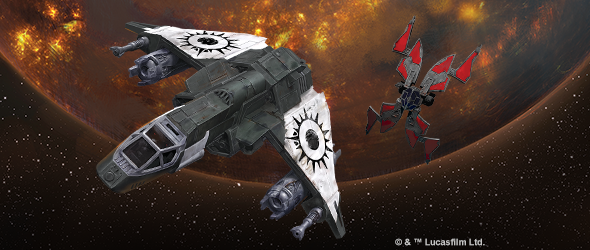 X-Wing pilots, report in! We've got the Shuttle Tydirium crew on board & Guns for Hire preview.
Welcome to the Mynock Podcast LXXI
Two very interesting guests from the Shuttle Tydirium Podcast talk about their awesome narrative event happening at GenCon. But Farmer doesn't care about them. He's just hyped for the Talonebane Cobra fix!
[00:00:00] Introductions
[00:13:00] What is Shuttle Tydirium?
[00:21:00] Attack on Greyskull Base Narrative Event at GenCon
[01:00:00] TALONBANE FIX (ie Guns for Hire preview)……
[01:51:00] A post nerf meta?
Check out our Patreon!
Hosts:
Ryan Farmer
Dallas Parker
Dee Yun

Episode Archives
Mynock Squadron Facebook group
Direman webcomics
Fly Better! And hit us with your comments below.