Skorne Dominar Morghoul & Escorts Hits You FAST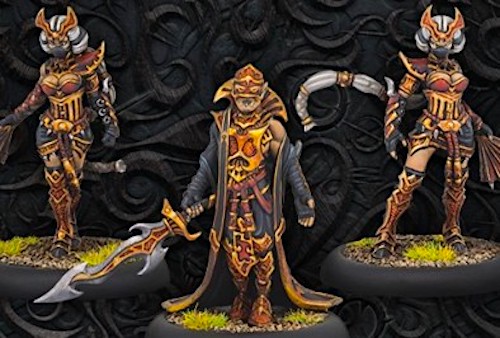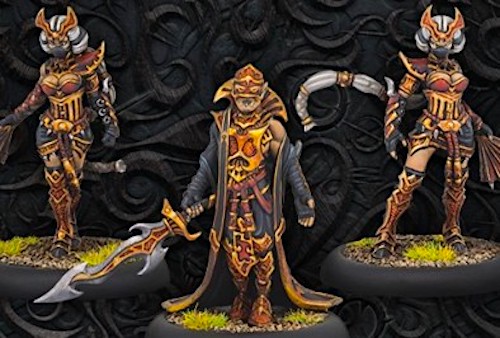 Morghoul3 is out now and he has brought some lady friends to the party.  Check out the latest installment of Skorne's favorite assassin.
Who Are They?
This is Morghoul3, a brand new warlock unit for the Skorne faction for Hordes.  The unit is comprised of Dominar Morghoul and 2 Escorts.  This is Skorne's 2nd warlock unit, the first being Maekada 3.  Morghoul is all about getting his troops into melee.  He doesn't do much for warbeasts in general.  He has a really nasty spell that can blind targets but, the rest of his kit is getting troops to melee as fast as poosilble.  If you like Skorne infantry , this guy can run them pretty good.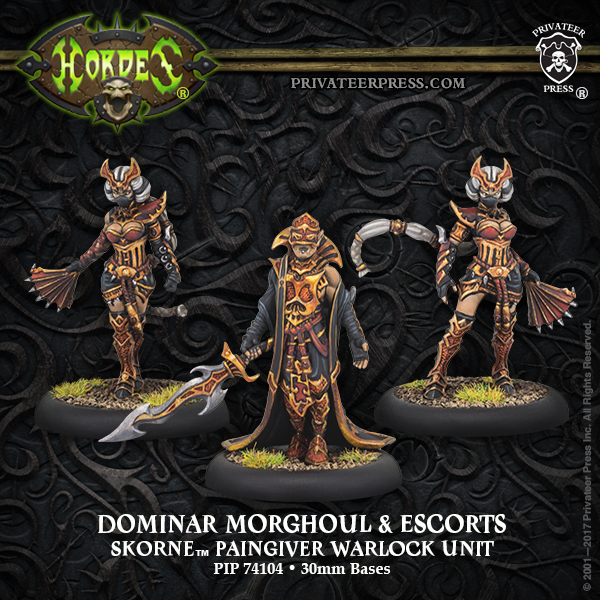 Morghoul3 and Escorts Breakdown:
Stealth, Acrobatics, Steady, and Parry with relatively high defense makes Morghoul3 and his 2 ladies pretty annoying to deal with.  Morghoul has the potential to hit really hard, but it is not automatic.  He has critical decapitation and rolls additional dice of damage vs blind targets.  However, unlike Morghoul2 he no longer has a blind fan and requires either his escorts or a spell to blind his potential victims.
Spells:
Flashing Blade:  Morghoul only has a 1″ melee range so this isn't as devastating a spell.  Useful for un-jamming.
Mirage: I really like this spell on Cetrati or a Titan.  Giving these models additional speed can make them more impactful.
Night's Reflection: Ranged blind spell. This spell can neuter whole units making them utterly useless.  A great answer to the CoC battle engine.
Occultation: Swordsmen and Nihilators are where it's at with Morghoul's feat but, they can get shot down on the way in.  This spell can help them make it.
Feat:Death Wind
Warrior models get Parry/Acrobatics/Overtake/Beatback.  This is extremely good with models that have multiple attacks.  Swordsmen, Nihilators, and Ancestral Guardians/Hakar come to mind.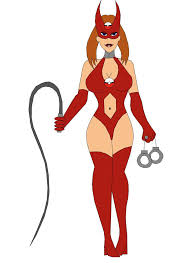 Pictured: aspiring Morghoul Escort.
Using Morghoul3 in a List:
This list can crunch infantry or be really annoying to kill in scenarios. Marketh is huge if he can stay safe and sling blinds every turn at the enemy.
Skorne Army – 75 / 75 points
Subscribe to our newsletter!
Get Tabletop, RPG & Pop Culture news delivered directly to your inbox.
(Morghoul 3) Dominar Morghoul & Escorts [+25]
– Basilisk Krea [7]
– Molik Karn [19]
– Titan Gladiator [15]
– Aptimus Marketh [5]
Swamp Gobber Chef [1]
Void Spirit [4]
Void Spirit [4]
Nihilators (max) [15]
Paingiver Beast Handlers (min) [5]
Praetorian Swordsmen (max) [13]
– Praetorian Swordsman Officer & Standard [4]
Swamp Gobbers Bellows Crew [2]
Tyrant Commander & Standard Bearer [6]
Revenant's Final Thought:
Morghoul3 has enough tricks and suitability to really get things done.
Blind and Marketh is a sick combination.  
A++++
~What do you think of Skorne's newest warlock.  Please share in the comments below.