Skorne: Venator Dakar Shoots em Down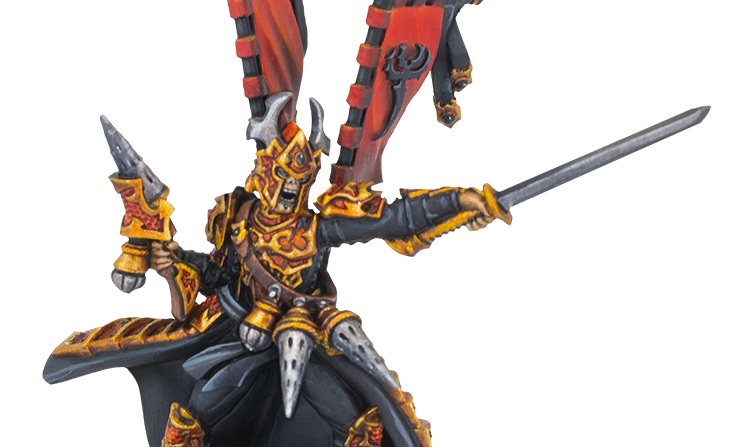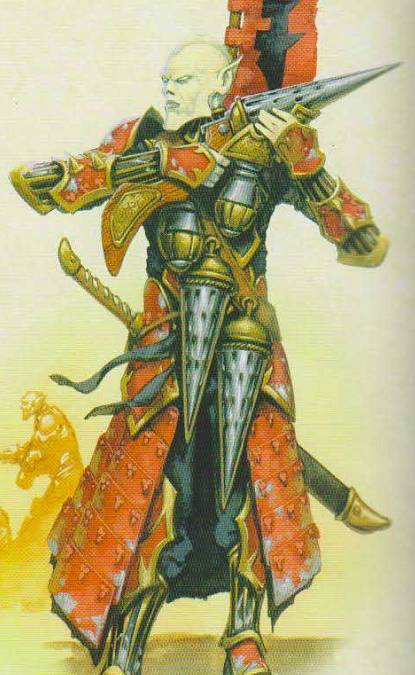 Skorne's shooting is getting an upgrade.  Come check out the Venator Dakar, today's new solo.
What is It?
This is the brand new Venator Dakar.  He is a master of the Reiver gun and can heavily influence the effectiveness of other Venator models around him.  If you like playing Skorne with shooting then this new solo will be on your wishlist.  He also is allowed in the only-Skorne theme : Winds of Death currently so it's another great reason to check him out.  The Venator Dakar is FA2 and costs 4 points.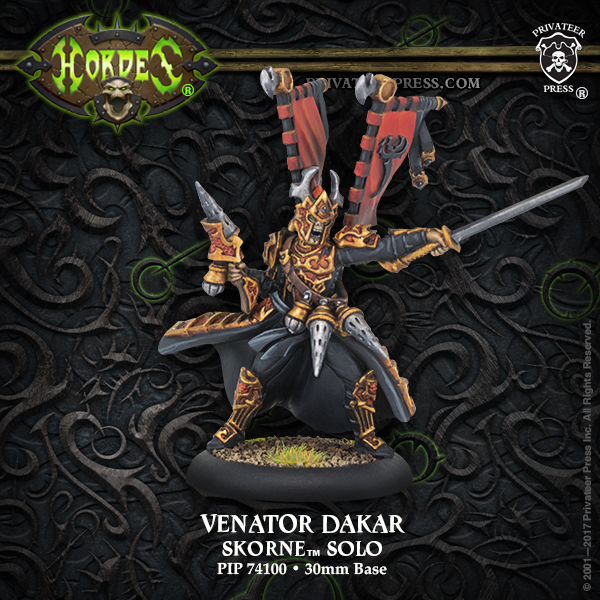 What Does the Venator Dakar Do?
The Venator Dakar is RAT7 and is armed with a RNG 12 POW10 Reiver.  He is also a weapon master with this weapon so can really make that shot count.  He can scratch paint on heavies because of the Spiker special rule.  When he isn't shooting his reiver he can hand out some useful orders.
Special Rules:
Combat Coordination Venator:  Is only 1 willbreaker reroll not enough?  Hand out another with this Action to any Venator model.
Desperate Pace:  Need to get that artillery piece a little farther up the board this is the guy for you.
Veteran(Venator): Slingers can probably actually hit something with RAT6.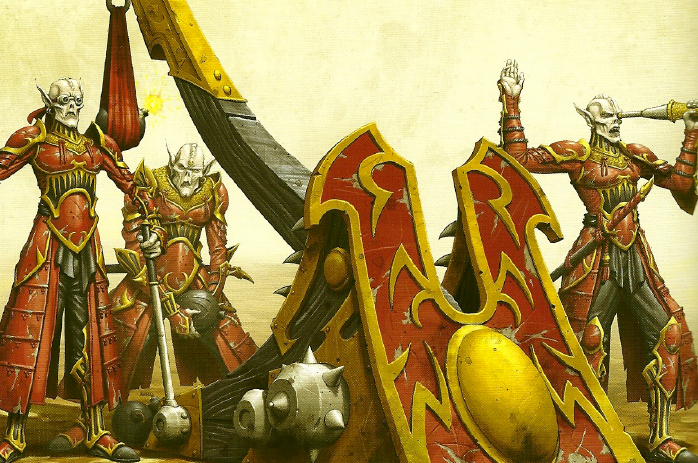 Using the Venator Dakar in a list?
This list gives you a bunch of free points (15) and can shoot for miles!  Outside of cloud walls and a heck of a lot of stealth not to much can hide from this gun line.  The Dakar fits nicely in this niche and will be a central point to get maximum use of his Leadership attack roll bonus.  Druing Xerxis feat each shot has potential for skewy damage.  A slinger is rolling 3 dice vs warjacks and rolls a 4th dropping the lowest during the feat.
Skorne Army – 75 / 75 points
[Theme] Winds of Death
(Xerxis 2) Xerxis, Fury of Halaak [+28]
– Aradus Sentinel [16]
– Basilisk Drake [8]
– Basilisk Drake [8]
– Basilisk Krea [7]
Venator Dakar [0(4)]
Venator Flayer Cannon Crew [0(5)]
Venator Flayer Cannon Crew [0(5)]
Venator Reivers (max) [15]
– Venator Reiver Officer & Standard [4]
Venator Reivers (max) [15]
– Venator Reiver Officer & Standard [4]
Venator Slingers (max) [13]
Venator Slingers (max) [13]
Revenant's Final Thought:
The Venator Dakar is a great addition to the shooting ranks of Skorne.  If you like to shoot em up with the desert people then this new solo can really put the Venators in position to kill all but the toughest of targets.
Final grade A!
Subscribe to our newsletter!
Get Tabletop, RPG & Pop Culture news delivered directly to your inbox.
~What do you think of Skorne's new shooting solo?  Please share in comments below.
Latest News From BoLS: