For the next two weeks the Warhammer Live crew is bringing you all the 40k 8th you can handle. It's time for First Blood!
Get ready 40k fans – The Warhammer Live Team has announced a two week event for Warhammer 40k! First Blood will bring you exclusive interviews followed by a smashing game of Warhammer 40k showcasing a different pair of factions each day. Check it out:
"Tune in every weekday from the 5th to the 15th for First Blood, a series with interviews, games analysis and more, showing off every faction in the new Warhammer 40,000."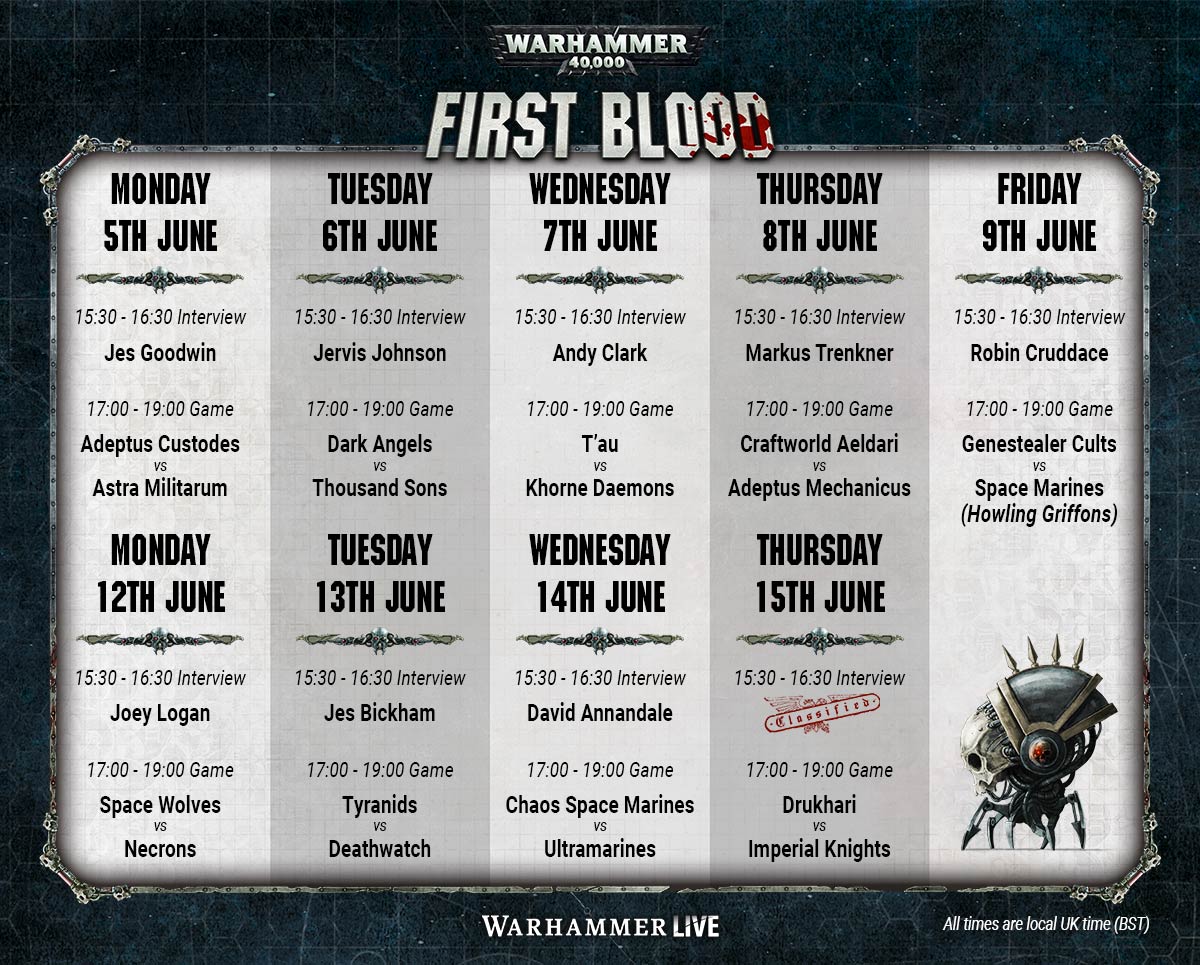 And if that's not enough for you then you're going to want to tune in on the 17th for a 24-hour marathon session:
"On the 17th of June, we'll be running a full day-long 24-hour live stream event as the new edition of Warhammer 40,000 lands in stores across the world, with games, live reports, interviews and pretty much anything we thought would be awesome for the ultimate day of Warhammer 40,000 live TV."
So mark your calendars for the days where your faction(s) is on the game board. It will be a great time to see how they play on the tabletop from GW directly. If you're a subscriber of their channel, you can participate in the chat and you'll have access to all the previous shows. Otherwise, you gotta catch it live!
Tune-in HERE for all the Warhammer 40k Action!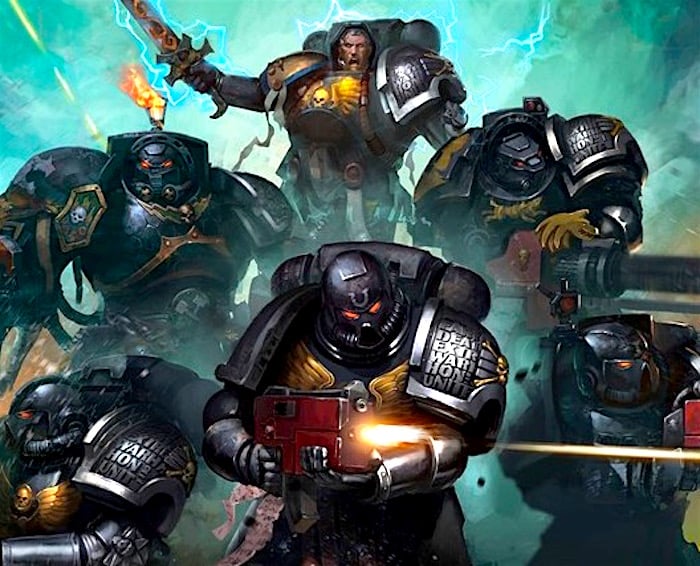 Which faction(s) are you wanting to see in action?