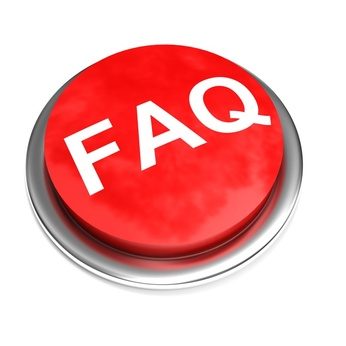 Just in time for the new Codex to be out, a list of new FAQ clarifications and errata for all the main books.
Short and sweet folks. There's a new batch of updates to the current FAQs over at Warhammer Community. There's some pretty sweeping changes with this second pass at clarifying the rules. Some of the most debated questions get an answer, and the game creeps closer towards being balanced. Here's a few real quick snippets to whet your appetite for the main event.

There's something for everyone. Whether you're playing as one of the Xenos.

Or playing as one of the myriad Imperial factions.
More pressing though–there are some important clarifications to the Core Rules. Questions that needed answering get an answer. There's one in there about the change to Sudden Death which clarifies that Fortifications and Flyers don't count as models on the battlefield–so if all you're left with is a bunch of Storm Ravens, say, your opponent gets a Crushing victory. Here's a few others:
Now this one's interesting because you can't just pick and choose dice to reroll. So, if, say on that Charge roll you needed an 8 and got a 6 and a 1, no more just rerolling that 1, it looks like.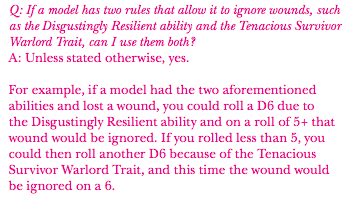 But you can make someone super tough. So there's that, at least. A bone for all the Non Space Marine players out there who are stuck with the generic warlord traits until their Codexes come out sometime on the 32nd of Nevuary. You can find links to everything below.
Like all games these days, 40K is getting a patch. Now it's in Ver 1.1. So make sure you resign the EULA if you need to.