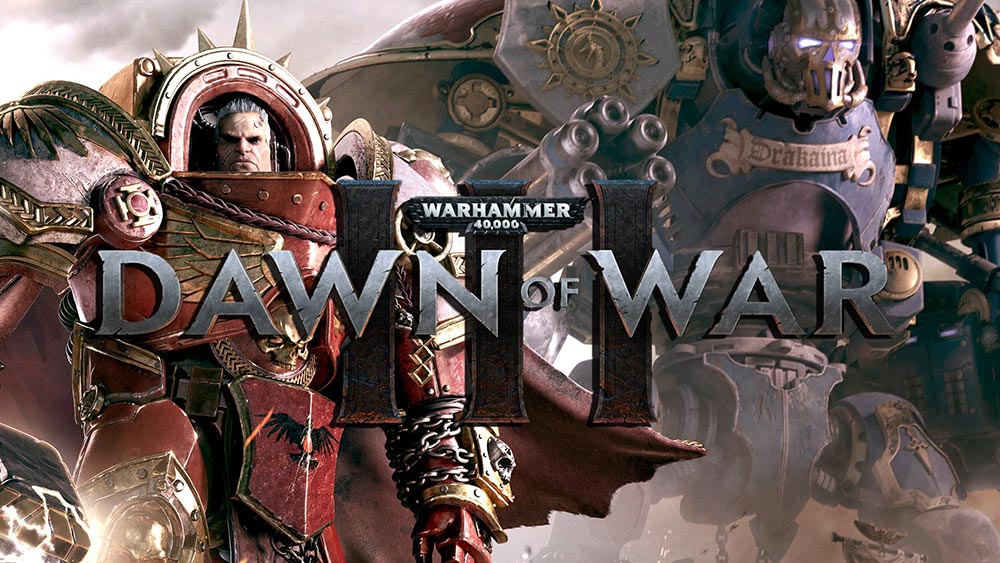 The Chapter Master of the Blood Ravens is finally crossing over from the Digital Realm to the analog world and invading your tabletop!
The (in)famous Blood Ravens Chapter Master Gabriel Angelos, a fan-favorite hero, is finally getting an official model to use on the tabletop from Games Workshop. And he's bringing his deadly God-splittler Daemon hammer with him!
via Games Workshop
"Gabriel Angelos is the first of the new Warhammer 40,000 character series and is a beautiful model depicted wielding the Daemon hammer God-splitter and armoured in modified Tartaros war-plate. You'll be able to add this legendary Chapter Master to your forces very soon, and he's even getting a special rules sheet to represent his unique abilities on the tabletop."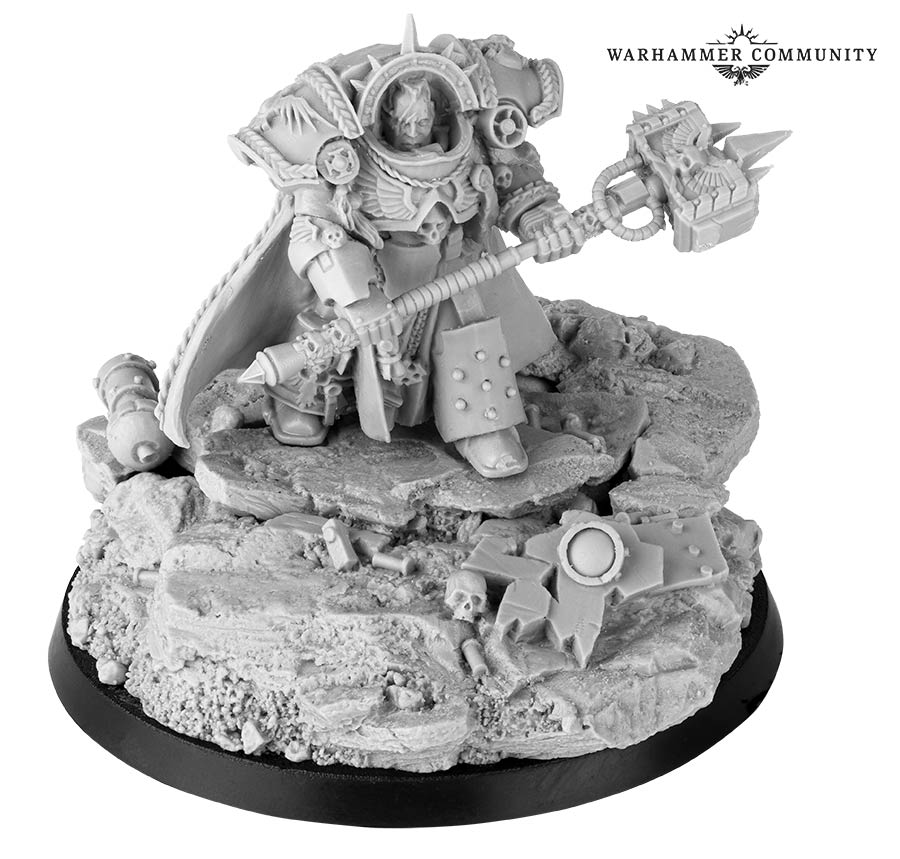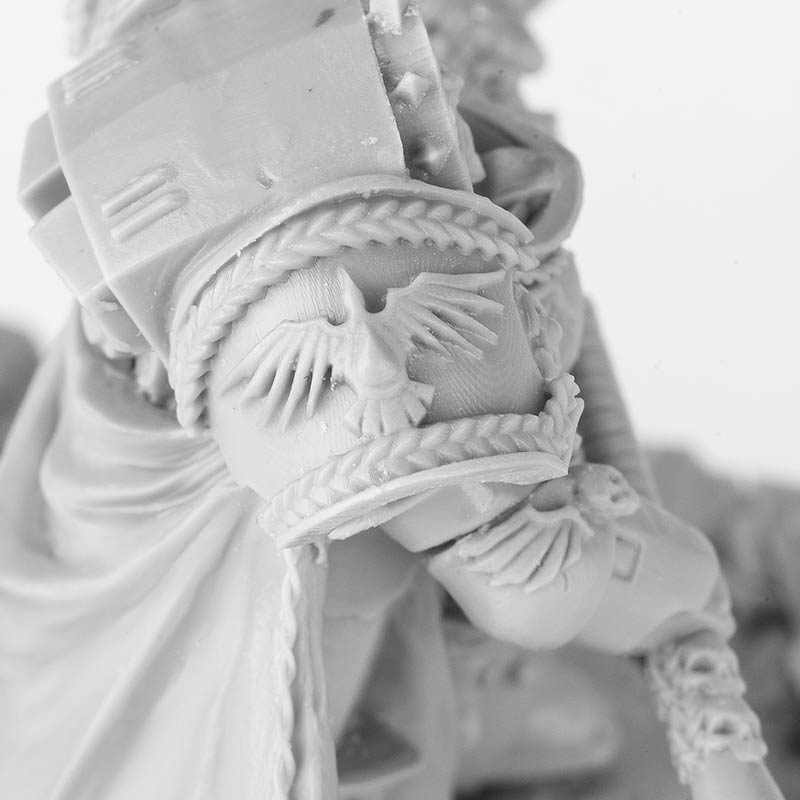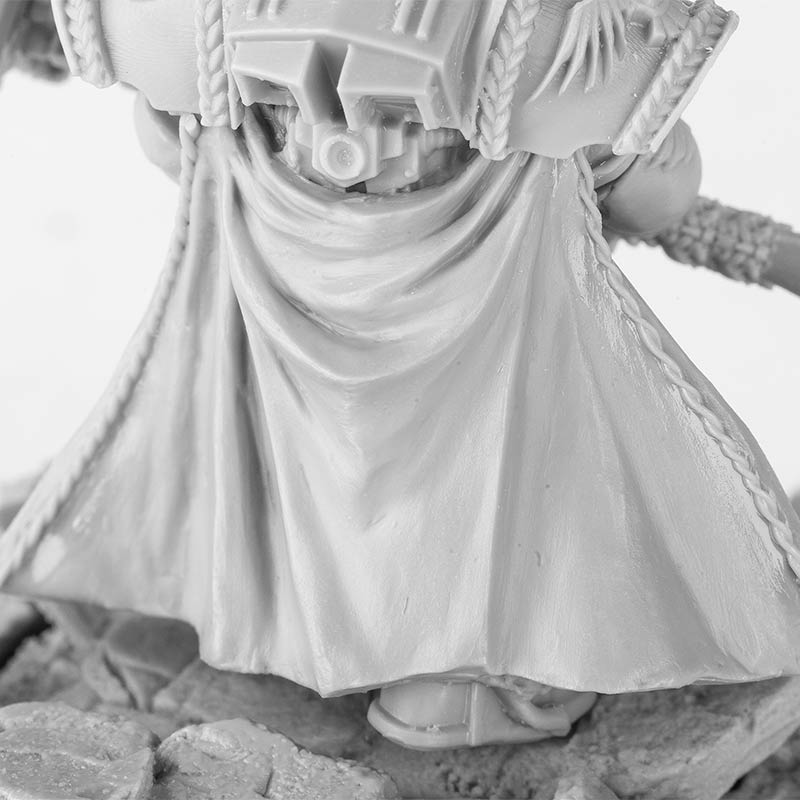 Gabriel Angelos started out in the Dawn of War Series as a Captain of the Blood Ravens Third Company and has many glorious battles under his command. As the series has progressed he's fought Rebel Imperial Guard, Orks, Eldar, Necrons, Tyranids and Chaos – Although that last one might have been partially his own fault…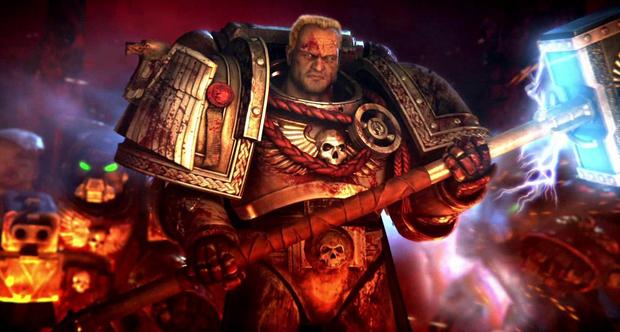 Despited his role in unleashing a Chaos Warp Storm, Chapter Master Gabriel Angelos is still considered a mighty hero of the Blood Ravens and a faithful servant to the Emperor. I'm glad to see him finally get a model for the tabletop!
He may have lost his right eye, an arm and both his legs – but that won't stop a TRUE hero of the Space Marines!