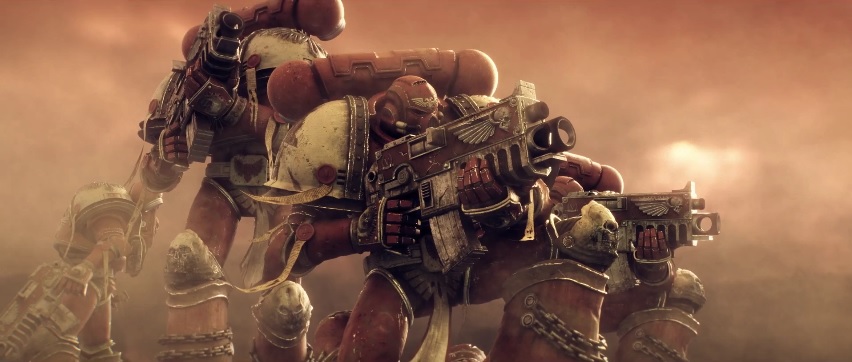 Don't activate the Primaris Protocol on all your Space Marines just yet – those Classic Marines still have important roles to fill on the Tabletop!
Primaris Marines might be getting all the attention right now. They are new, shiny, large and are a updated take on an iconic Space Marine – but that doesn't mean all your old marines are about to sit on the shelf and fight with the dust bunnies. There are still some big combat roles the Primaris Marines are going to have trouble filling and that's where those Classic Marines will really shine.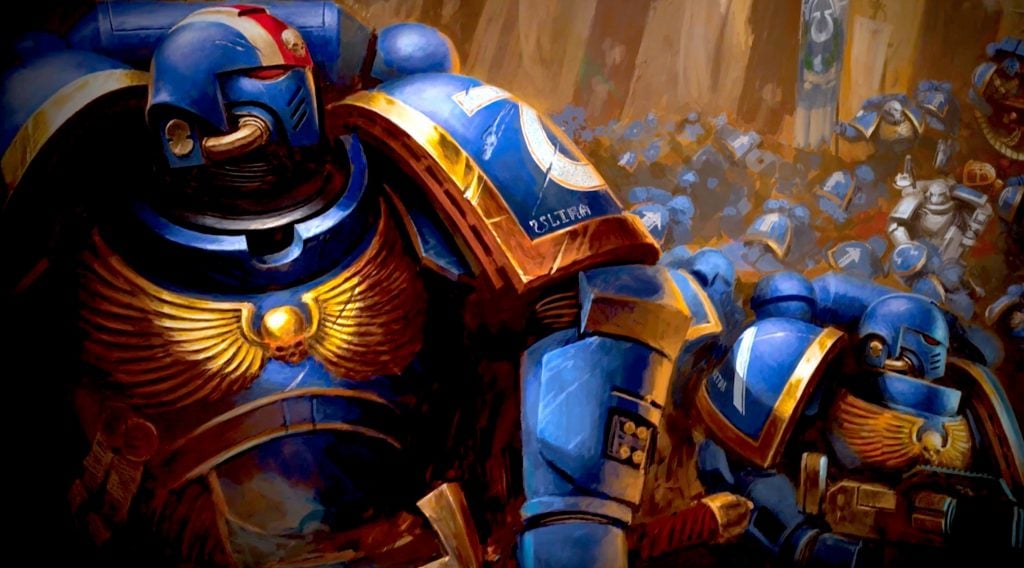 The Primaris Blindspots
From our playing, we're starting to see a trend of them being a dangerous mid-to-short range shooting army. Couple that with the fact that the basic Primaris Marine has a 3+ save and 2 wounds means they aren't going anywhere – Primaris Space Marines are a tough army to kill. That said, they still have some weak spots:
They lack long range, high strength shooting – Plasma is the name of the game for Primaris Marines. Hellblasters are super deadly for most targets and when you pair them with a Captain (who allows them to re-roll those overcharged 1's) they can really do a number on your opponents. Now, some folks will point to the Hellblasters as being the answer to this problem: "Hellblasters can take Heavy Plasma Incinerators! Those are 36″ range and str 8 or 9!" True. However, that's just not that impressive compared to a Devastator Squad for roughly the same points. Let me put it this way – Primaris Marines are great at killing infantry but struggle vs high wound, high toughness models (vehicles). I'd rather take 4 Lascannons vs a tank than 4 Heavy Plasma Incinerators, again, for roughly the same points.
Primaris Marines Struggle in Close Combat – A basic Primaris Marine has 2 attacks. That's not too shabby, right? The Sergeant can get a Power Sword and has 3 attacks base. Again, that's "okay" right? But if you've ever been charged by a Tactical Marine Squad and had to endure the slap-fest that followed then you know what I'm talking about. They aren't exactly rock stars when it comes to close combat – sure, they can do a number on folks. Hitting on 3+ isn't bad by any means! But if they get into it with a dedicated close combat unit, much like a squad of Tactical Marines, they probably aren't walking away from that one.
Lack of Speed Kills – The Primaris Space Marines are relatively slow. Even Inceptor Squads are only a 10″ move base and that's the fastest Primaris unit you can take. The Repulsor only moves 10″ base. They don't have Drop Pods to get them across the board, they don't have a cheap "Rhino/Razorback" option either. If you take an entire Primaris Space Marine army be prepared to foot-slog across the board. If you're opponent has the speed advantage you're in for an uphill battle…
Bring on the Classics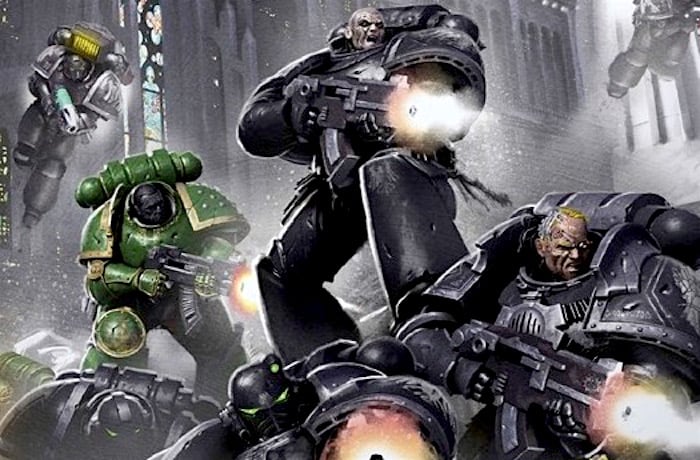 What this means is that if you already have a Space Marine army, you should be glad – all of your old units are NOT invalidated by the introduction of Primaris Marines. You can still do many of the things you did in last edition and you still have the unit diversity to find the right tool for the job. But if you want to mix in some Primaris Marines, you'll get the best of both worlds!
Drop Podding Space Marines are still an effective way to get your Marines on top of the enemy's backfield or to snag objectives. Terminators are still a deadly and tough option in close combat – plus they can teleport in and cause problems. Bikes are super fast and tough still – they can deliver the hurt and be the mobile element you need. Devastators have access to more options than "just plasma" and when combined with the right buffs, are downright Devastating. Oh and let's not forget about the Flyer Support – Stormravens are still really good!
Basically, your old specialized units are still good at their jobs and totally worth taking. They also happen to fill in the gaps an entire Primaris Marine Army has quite nicely. It's almost like Game Workshop planned it…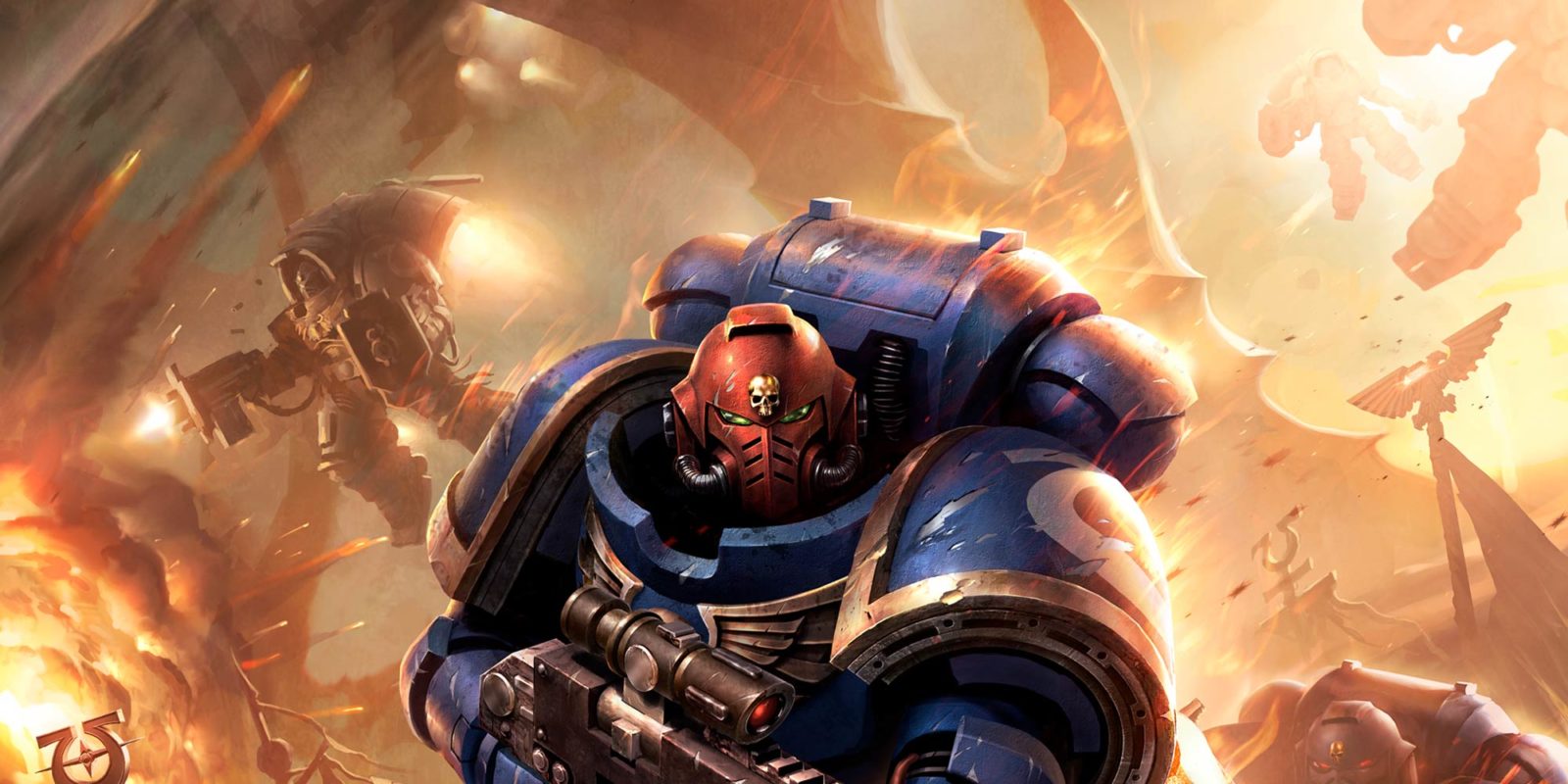 Your Classic Marines are still going to play valuable battlefield roles on the table so don't forget to bring them along! At the same time, don't discount the deadly short-to-mid range firepower Primaris can deliver to the table. When you combine them you get a solid army that can approach any battlefield and have a good shot at winning the game. Or you could decide to go with the "Rock" approach and hope you don't fight "Paper" – that's your call.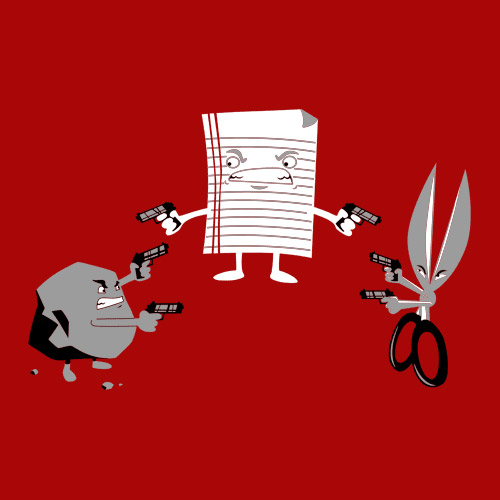 "I was gonna walk away Scissors, but then you had to go and bring Paper into this…" – Rock
We like the Primaris Marines – but they need support from the rest of the Space Marine Army. What do you think of them in 8th?A re you planning on picking up some Primaris Marines for your collection?