Come and join the BoLS Crew as we dig through the Open War Deck for 40K.
This one is short but sweet–we got our hands on a deck of Open War cards and opened 'em up. If you haven't had a chance to check them out, Open War is a set of cards you can use to add some spice to your games. Now these are more intended for pick-up play but if you're tired of playing the same old missions, these cards might be just what you're looking for.
For starters the breakdown is pretty simple. There are five different decks inside the Open War box. Three are centered around changing up the kind of game you're playing, whereas the last two are all about changing up the game for players with armies of different strengths.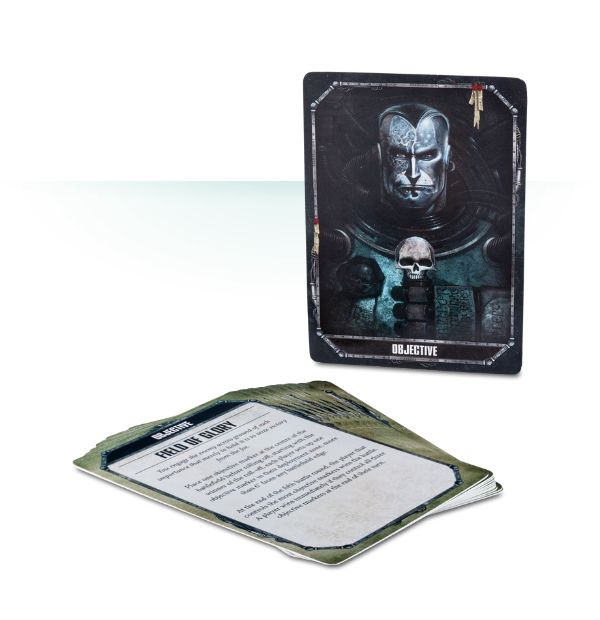 Let's talk about the easier to explain ones first. The ones that just change the kind of game you're playing. There are three decks here all in all: Objectives, Deployments, and Twists. Objectives determine the kind of mission you're playing–are you fighting over a falling comet, are you trying to have a glory seeking champion, are you cut off and trying to escape, etc. There are a few ones that aren't in the book, which Adam assures me are old favorites, and I trust him.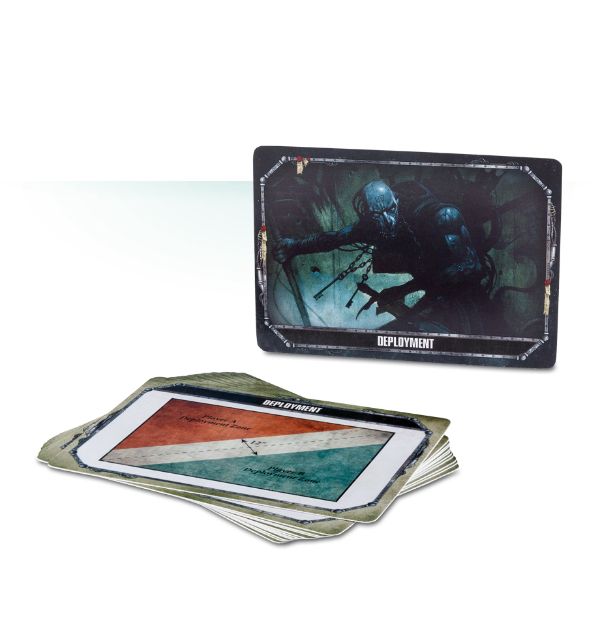 Deployments are pretty much what it says on the tin. You can find a lot of cool setups in here though that will throw a number of tactical challenges your way. There's ones that have your army surrounded, ones where you've managed to encircle the opposing player, ones where your army deploys in two separate zones, and so on. These ones are pretty inventive.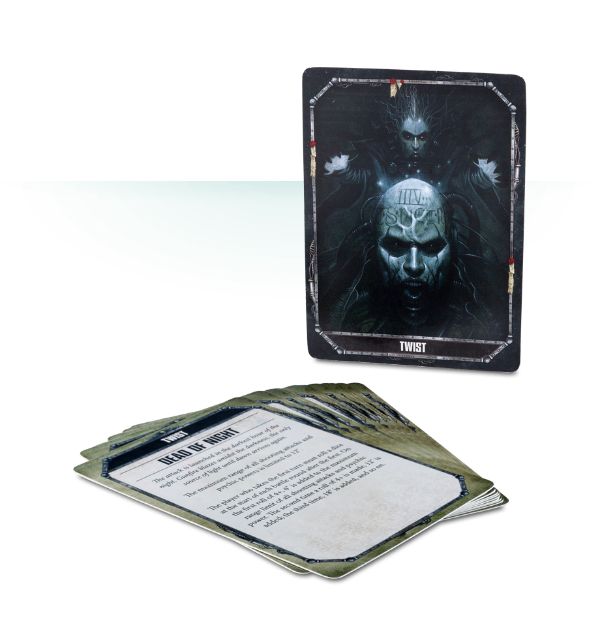 Finally we've got Twists. We really liked these. They add a cool change to the pace of the game. They're rules that change up the flow of the game. These are extra complications that both players have to deal with, like your armies coming in over the course of three rounds, or some of your units being hit by orbital debris or the like. These are a great way to introduce unexpected consequences to the game, to really give yourself that extra challenge.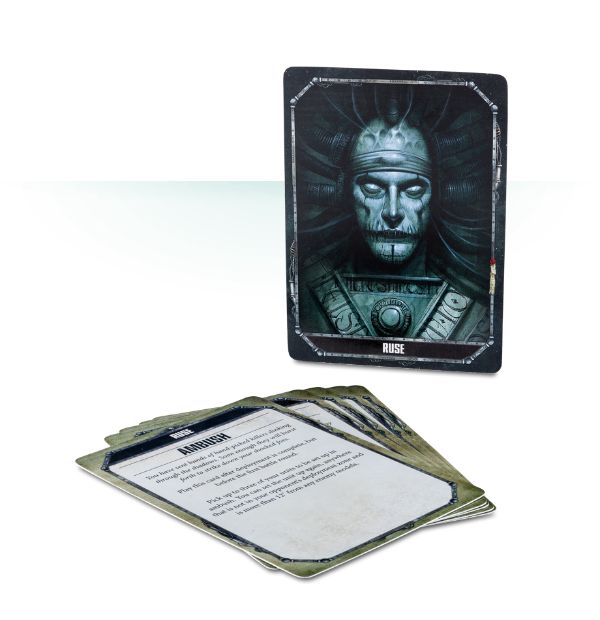 The other two decks, Ruse and Sudden Death are much smaller (6 cards each, compared to the other 12), but they have a bigger impact on the game to give armies that are under strength a fighting chance against an opponent with more. So basically you look at who's got more (points or power I guess) and the player with the smaller army (in terms of cost, not actual number of units) gets access to a Ruse card. If their army is outmatched 2-1 then they also get a Sudden Death card.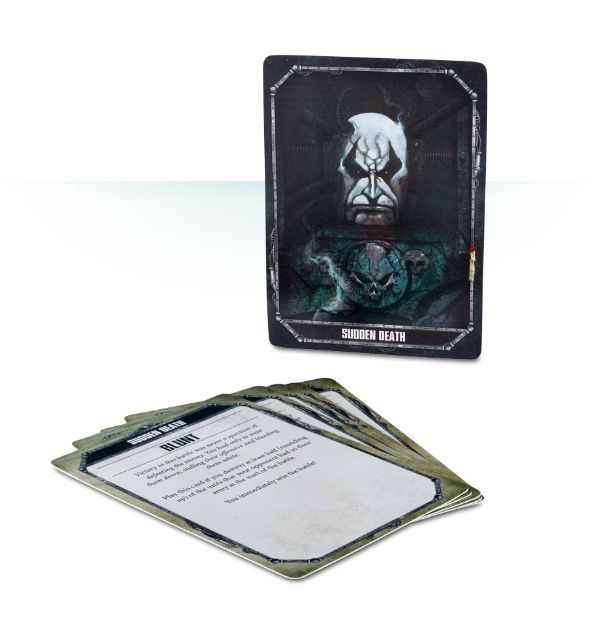 Ruses are helpful boosts for the other player–things like, "oh I had an extra one of my units lying around in reserves" and you bring them back from the dead. Sudden Death are alternate win conditions, things like, if you control the center of the table anytime after round 3, you win. These are mostly so that you can play those last-ditch struggle games. Or so your friends who are just getting into 40K can play games against you without them knowing exactly how unfair it is that they're bringing their squad of tactical marines with only bolters against your army of Land Raiders full of Eversor Assassins led by Guilliman.
A simple and fun way to set up games of Warhammer 40,000, Open War cards take all the indecision and doubt away and let you get on with your gaming. A deck of 48 cards split into 5 types, they help you determine the deployment, objectives and special rules for Open Play games. Included:

12 x Deployment cards – 12 different player deployments;
12 x Objectives cards – 12 different objectives for winning the game;
12 x Twist cards – 12 different special rules that can be used to add a special factor to the game, such as acid rain, orbital debris and fighting in the dead of night;
6 x Ruse cards – 6 different cards that can be used to glean an advantage, such as ambushing or digging in – used to counter a higher power rating;
6 x Sudden Death cards – 6 different cards that provide different ways to win if you are significantly outnumbered – if your enemy has a power rating at least twice that of yours, you get a secret advantage to use as you wish!

If you use every type of card, that's over 60,000 combinations – a huge amount of variety! The cards are presented with an instruction booklet, and feature artwork on the reverse.
At last! A chance to put your topdecking skills to use in 40K.