FFG Releases: X-Wing & Runewars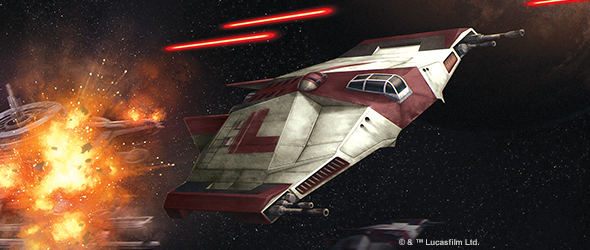 FFG has a big set of minis for X-wing and Runewars just hitting the shelves. Get your wallet ready.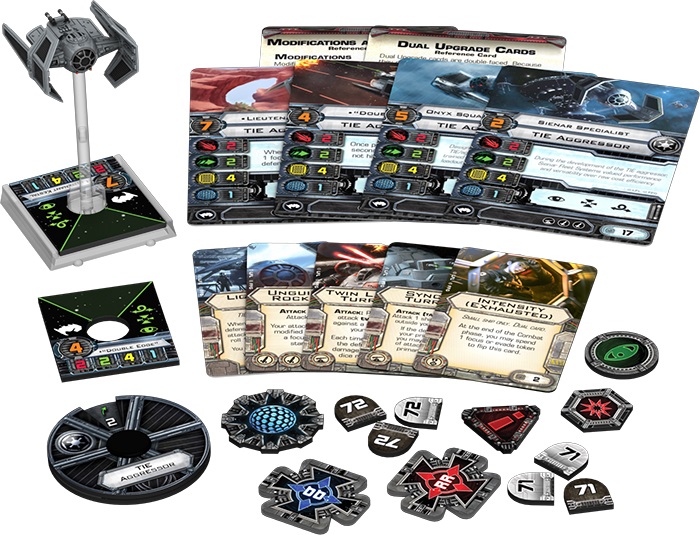 The TIE aggressor was designed for long missions, supply chain raids, and tactical flexibility, and in X-Wing™, it can lend a great deal of tactical flexibility to your Imperial fleet. Much of this versatility comes through the ship's ability to equip a turret weapon and a pair of missiles. Altogether, the TIE Aggressor Expansion Pack pairs its pre-painted miniature starfighter with four ship cards and five upgrades, plus everything else you need to fly the ship to battle.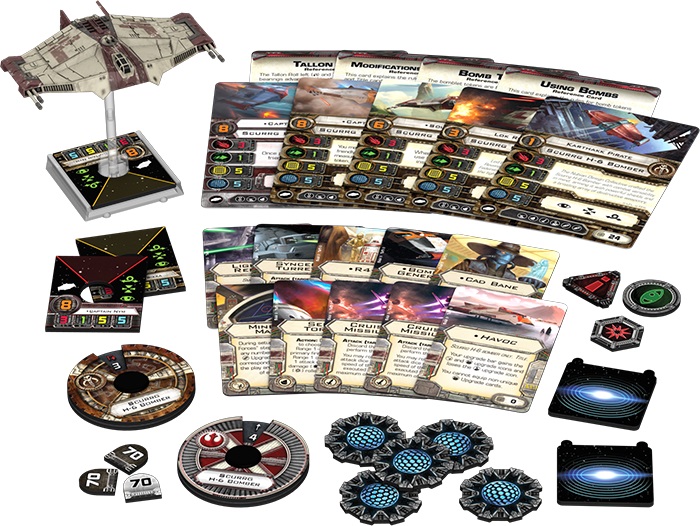 The Scurrg H-6 Bomber was crafted with combat versatility in mind. It was armed with powerful shields and a bristling array of destructive weaponry, and one of its prototypes was infamously stolen by Captain Nym. You'll find not one, but two different ship cards for this notorious pirate in the Scurrg H-6 Bomber Expansion Pack for X-Wing™, allowing you to fly him with the Rebellion or the galaxy's Scum and Villainy. Additionally, the expansion's pre-painted, small-base miniature starship is accompanied by three other ship cards, plus a hefty complement of ten upgrades laden with ordnance.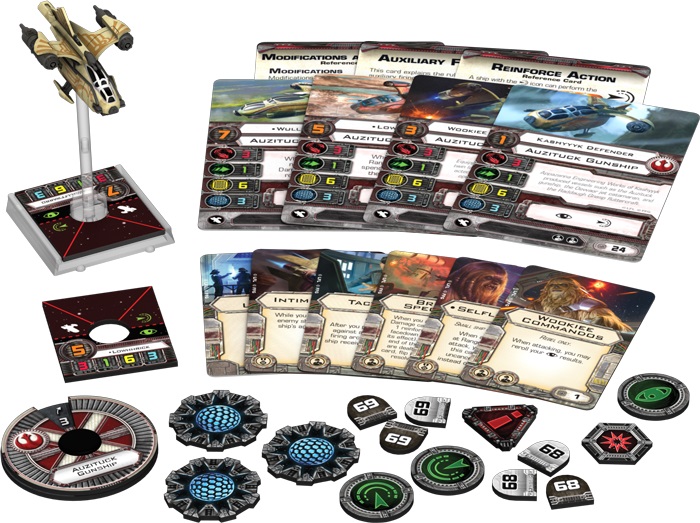 Subscribe to our newsletter!
Get Tabletop, RPG & Pop Culture news delivered directly to your inbox.
Designed by Appazanna Engineering Works of Kashyyyk and equipped with three wide-range Sureggi twin laser cannons, the Auzituck gunship was known for its impressive firepower and incredible durability. The Auzituck Gunship Expansion Pack brings this ship to X-Wing™ as a resilient, pre-painted, small-base Rebel starship with three attack, one agility, and six hull protected by three shields and the reinforce action. You'll find even more ammunition and defensive options among the expansion's four ship cards and six upgrades.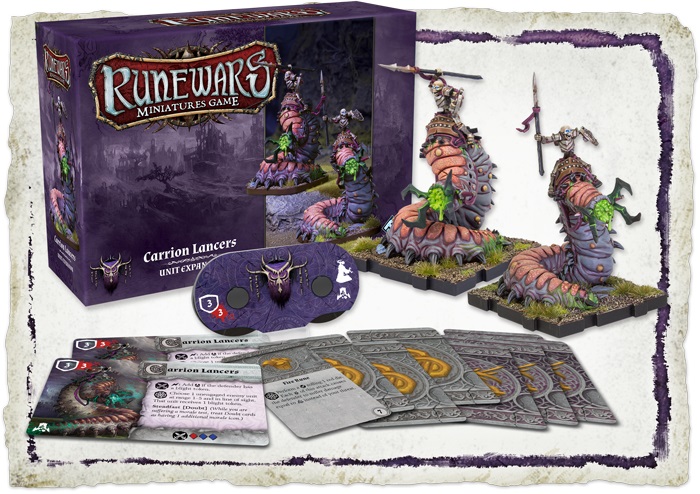 The massive Carrion Worms that follow the armies of Waiqar the undying are not easily tamed, but those that are prove to be valuable assets for the carrion worm masters on the field of battle. Carrion Worms are swift for their size and inspire fear in the heartiest of Waiqar's enemies.

The Carrion Lancers Unit Expansion features two Carrion Lancer Plastic Figures, one new and one identical to the core set, to expand your legions of the undead. The expansion also features eight new upgrade cards to improve your armies and crush your enemies underfoot.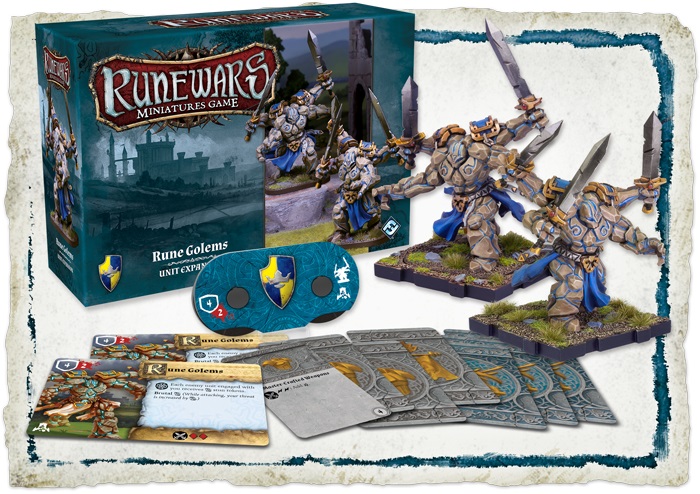 Deep within the ancient fortresses of Terrinoth stand ancient stone guardians, ever vigilant. Only awakened by Lords and Wizards who know the secrets that can imbue the golems with life when the need is dire. The strength and ferocity of these golems knows no equal, scything their massive blades through infantry and cavalry with ease.  Rune Golems will stop at nothing to destroy the enemies of the Daqan, and then return to their hidden slumber until called upon again.

The Rune Golems Unit expansion features two Rune Golem Plastic Figures, one sculpt new to this expansion and one identical to the Rune Golem sculpt found in the Core set, as well as eight upgrade cards to help you build your army anyway you choose. Crush the enemies of Daqan beneath your feet with the Rune Golems Unit expansion.
I'm all over that Skurrg bomber!
Latest News From BoLS: