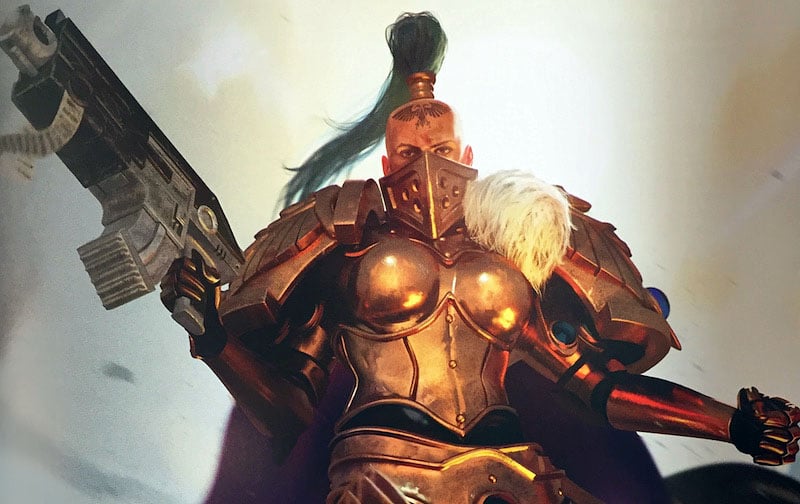 Forge World is showing the Sisters of Silence some love with a new teaser – Prosecutors are getting an upgrade!
Or is it an "Upgradde" with two "Ds" for the double-dose of dakka! Rogue Psykers beware – Dual Wielding Sisters are coming to take you away…
The arsenal of the Sisters of Silence is about to get bigger – very soon, you'll be able to upgrade your Prosecutors with some awesome new wargear with the upcoming Prosecutor Cadre Upgrade Kit.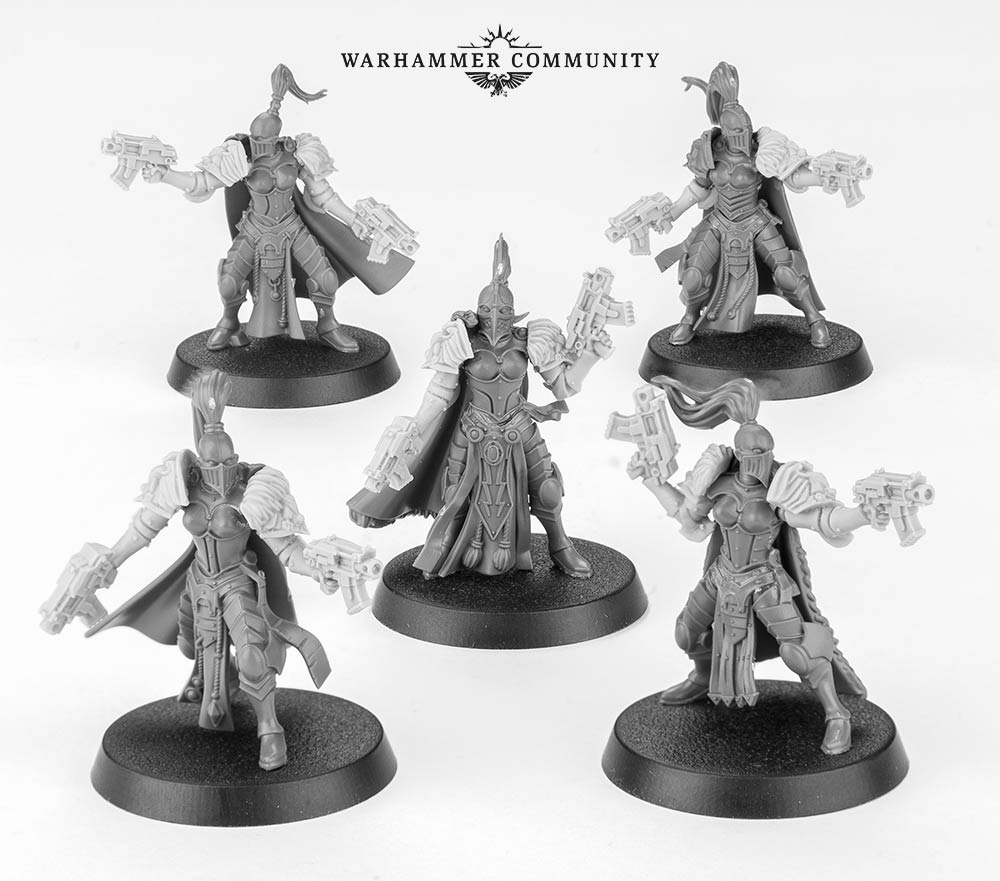 The Prosecutor Cadre Upgrade Kit allows you to upgrade 5 Sisters of Silence with dual bolt pistols and will be available soon. In the meantime, full rules for the Talons of the Emperor can be found in the Horus Heresy Book Seven: Inferno, while you can start your own Sisters of Silence force with this plastic kit.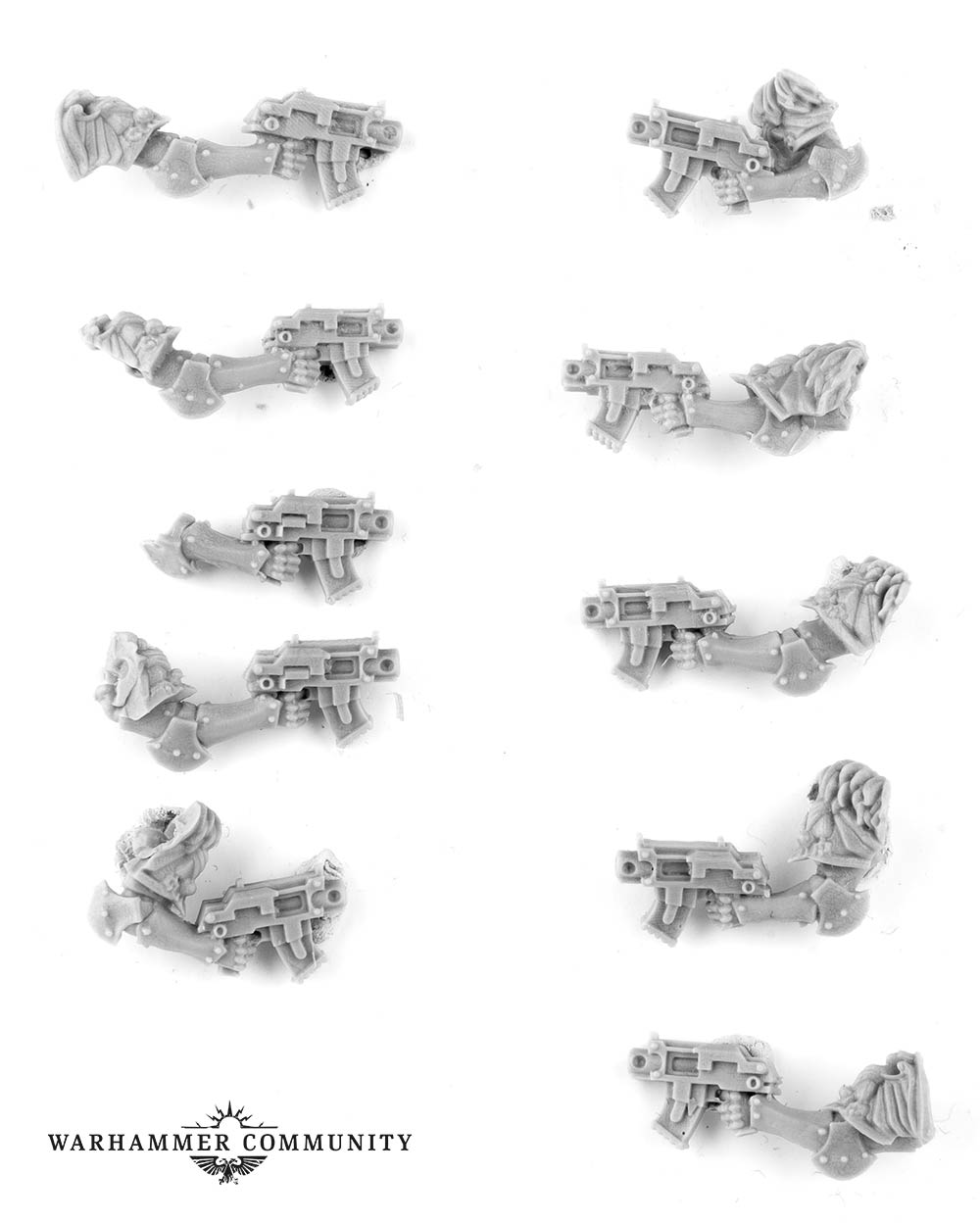 Keep in mind that this Prosecutor Cadre is using the Horus Heresy Age of Darkness Ruleset so those Bolt Pistols are a trade-off in terms of range vs extra attacks in close combat. It's not a bad option for the Sisters because a lot of their abilities work up-close so you're probably already getting them into the thick of things.
I really like the look of these models as well – it's definately sort of a proto-Seraphim look form them as well: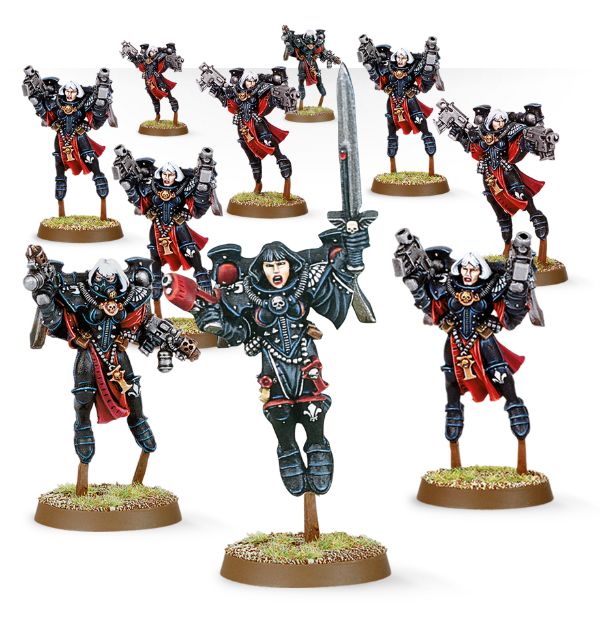 With these arms, I'm pretty confident any hobbyist could make some cool Sister of Silence conversions for Sisters of Battle Seraphim units. You just need to get some Jump Packs and you're on your way!
What do you think of this new Upgrade kit from Forge World? Are your ready to get locked and loaded with the Sisters of Silence?