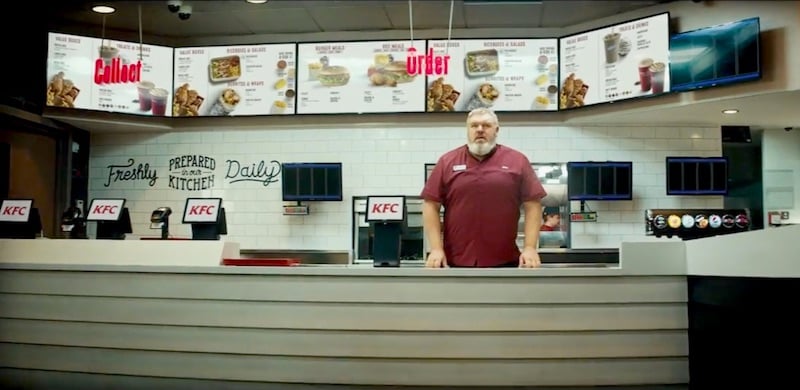 KFC has released a new ad in the UK promoting a special meal with a special guest star.
The fast food chain hired Kristian Nairn for a spot inspired by the emotional episode in season six where we discover how his character got his name. It's pretty clever. Take a look…
Season 7 of Game of Thrones premieres in about 2 weeks – on July 16th. Check out the latest trailer.
And a HBO video to bring you back to the moment…
My question for those across the pond: why is it not chicken and chips?