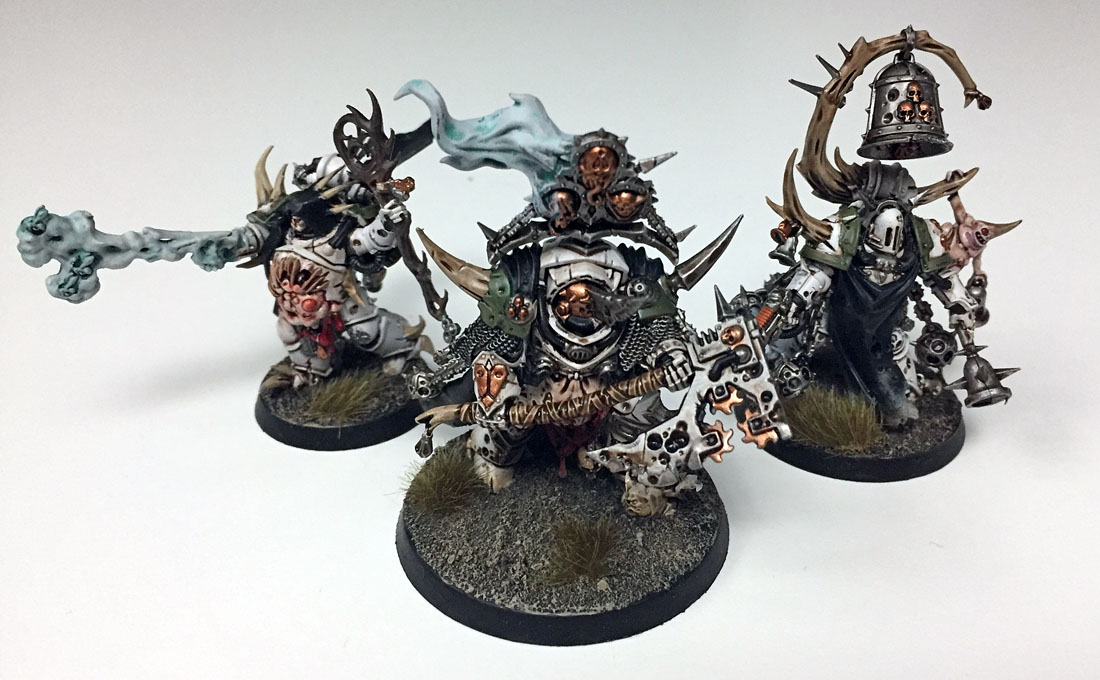 I've been collecting Death Guard for a long time. My newest additions are quite nice!
I've been working on my Death guard for well over 10 years. You can see I'm serious with pics like these: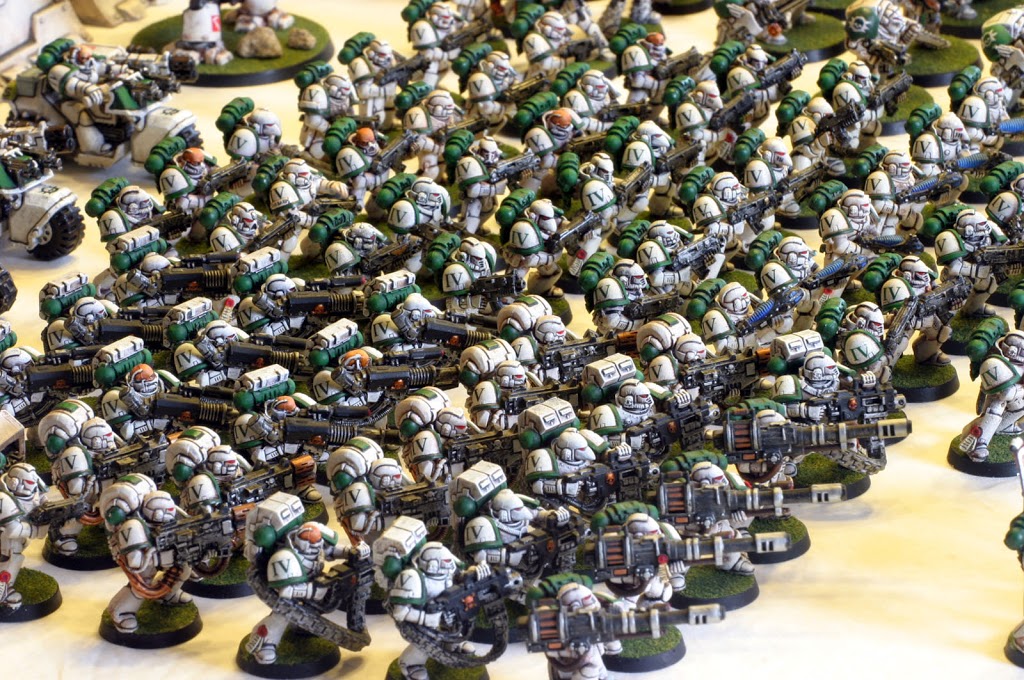 I Kind of Have a Problem
I can't stop adding onto the 14th Legion. As soon as the new plastic Death guard were unveiled I knew It was only a matter of time.  Here's the results of the latest addition, courtesy of Aventine and his talented brushwork. Matching the scheme of an existing army is a very tricky task and a rare talent.  I'm pretty happy: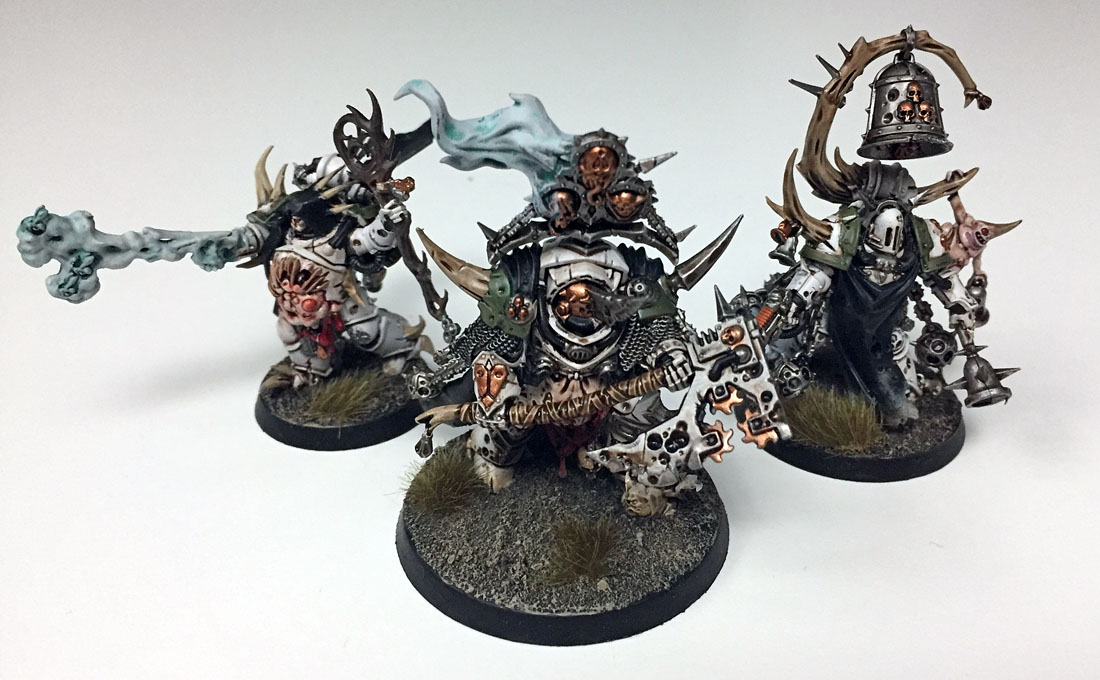 The detail on the three characters is SICK!
Both an awesome model and awesome rules. I need at least 2 more.


I'm most impressed with the sheer bulk of the new Plague Marines – so much more volume than any previous versions.
The first thing I thought  was "I need more".
~It's a sickness isn't it?