Pathfinder: GenCon Adventure Path Preview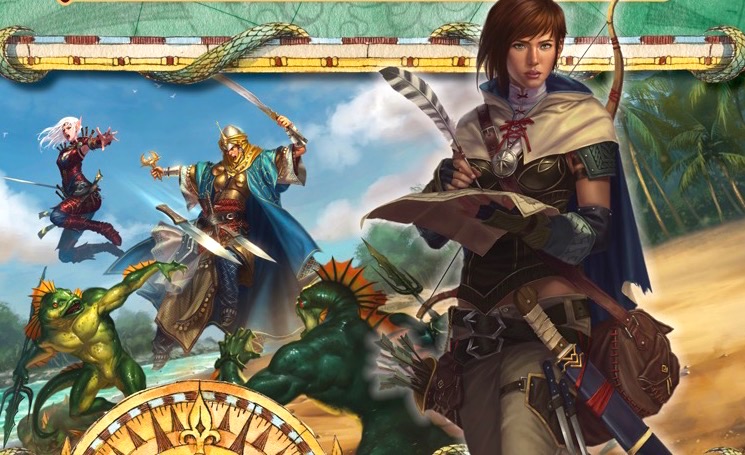 Take a look at the upcoming Ruins of Azlant Adventure Path!
GenCon is around the corner and that means it's time to take a look at what's in store come con day. Today we've got a preview of the next adventure path from Paizo: The Ruins of Azlant, which takes adventurers on a journey to an ancient empire, long ago thought lost.
via Paizo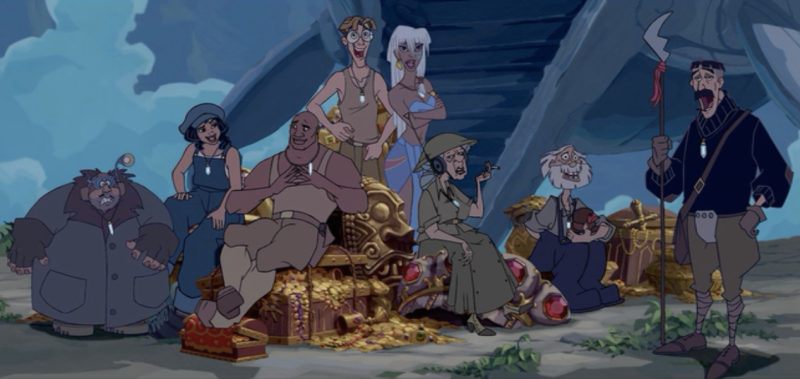 Thousands of years ago, a barrage of meteors called forth from the vastness of space by humanity's greatest enemies rained down on Golarion, cutting short the remarkable human empire of Azlant while plunging the world into an era of darkness. Since then, the shattered continent of Azlant has lured intrepid explorers to its broken shores, but few have the mettle to survive in the remains of this dangerous and mysterious land. Now, a hopeful expedition has established a colony on one of the nearest islands across the sea, but danger has struck the fledgling settlement. An ancient enemy was accidently released from its prison and has resumed its millennium-old machinations to punish the hubris of humanity once again. Can the adventurers survive in a faraway land and track down this enigmatic being before its sinister plans can come to fruition?
The Lost Outpost (1 of 6): The Ruins of Azlant Adventure Path begins with the adventurers standing on the deck of a ship ready to make landfall at their new home. However, dread settles in as they notice that the colony is empty and abandoned. Tasked with finding out what happened to the previous colonists, the adventurers go ashore and explore the deserted settlement. Uncovering strange evidence leads the adventurers across the island where they encounter two survivors that can give them clues as to what happened the rest of the first wave of colonists. Can the adventurers survive long enough to discover what truly happened?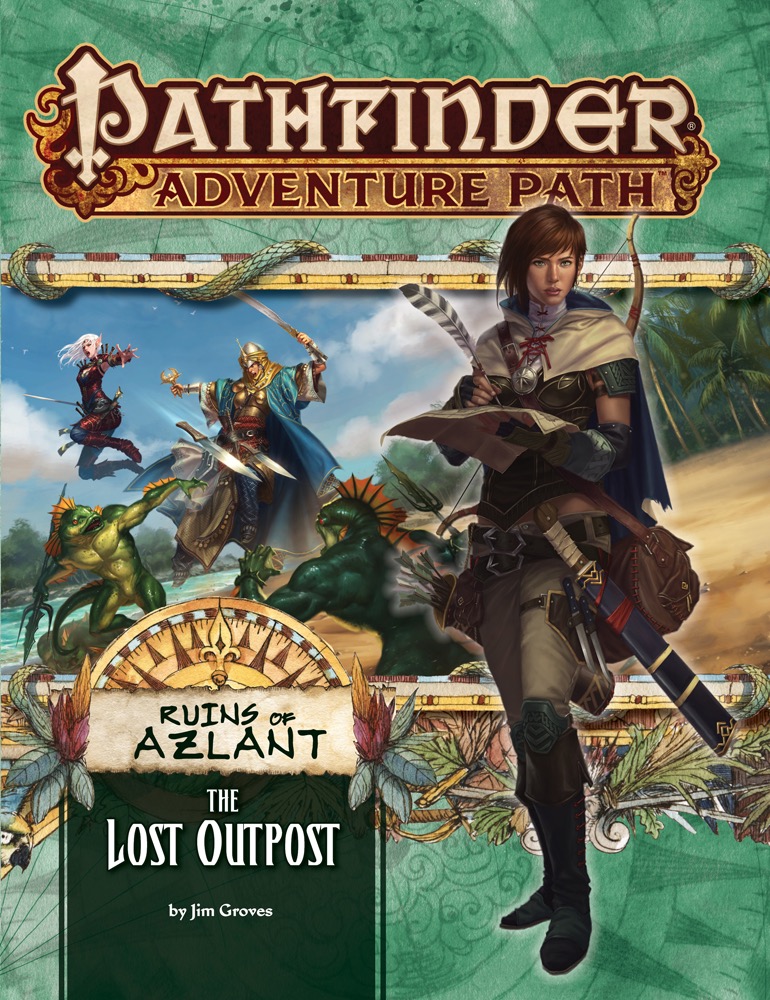 This volume of Pathfinder Adventure Path launches the Ruins of Azlant Adventure Path and includes:
"The Lost Outpost," a Pathfinder adventure for 1st-level characters, by Jim Groves.
A detailed look at some of the other colonists who make up the colony of Talmandor's Bounty and the roles they play in the campaign, by Jim Groves.
A deep dive into the bizarre and alien ecology of the alghollthus—the family of creatures that includes the devious aboleths, by Greg A. Vaughan.
A bestiary of new monsters found in the shattered continent, by Jim Groves, Isabelle Lee, and Luis Loza.
And two for flinching.
Latest News From BoLS: