Review: Station 111 Terrain – on Kickstarter Now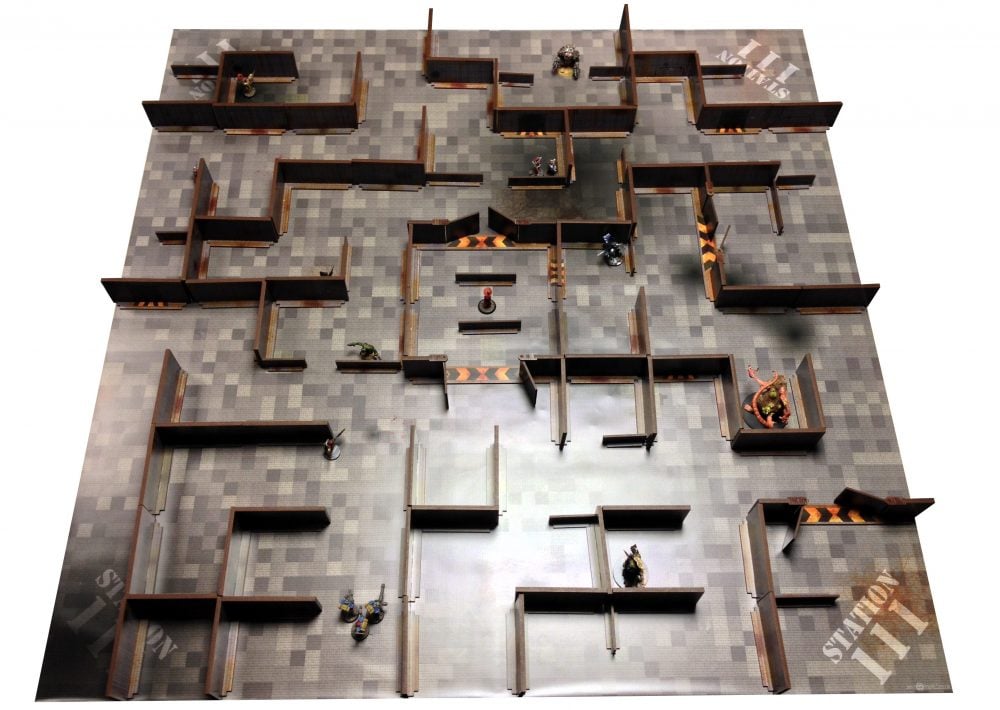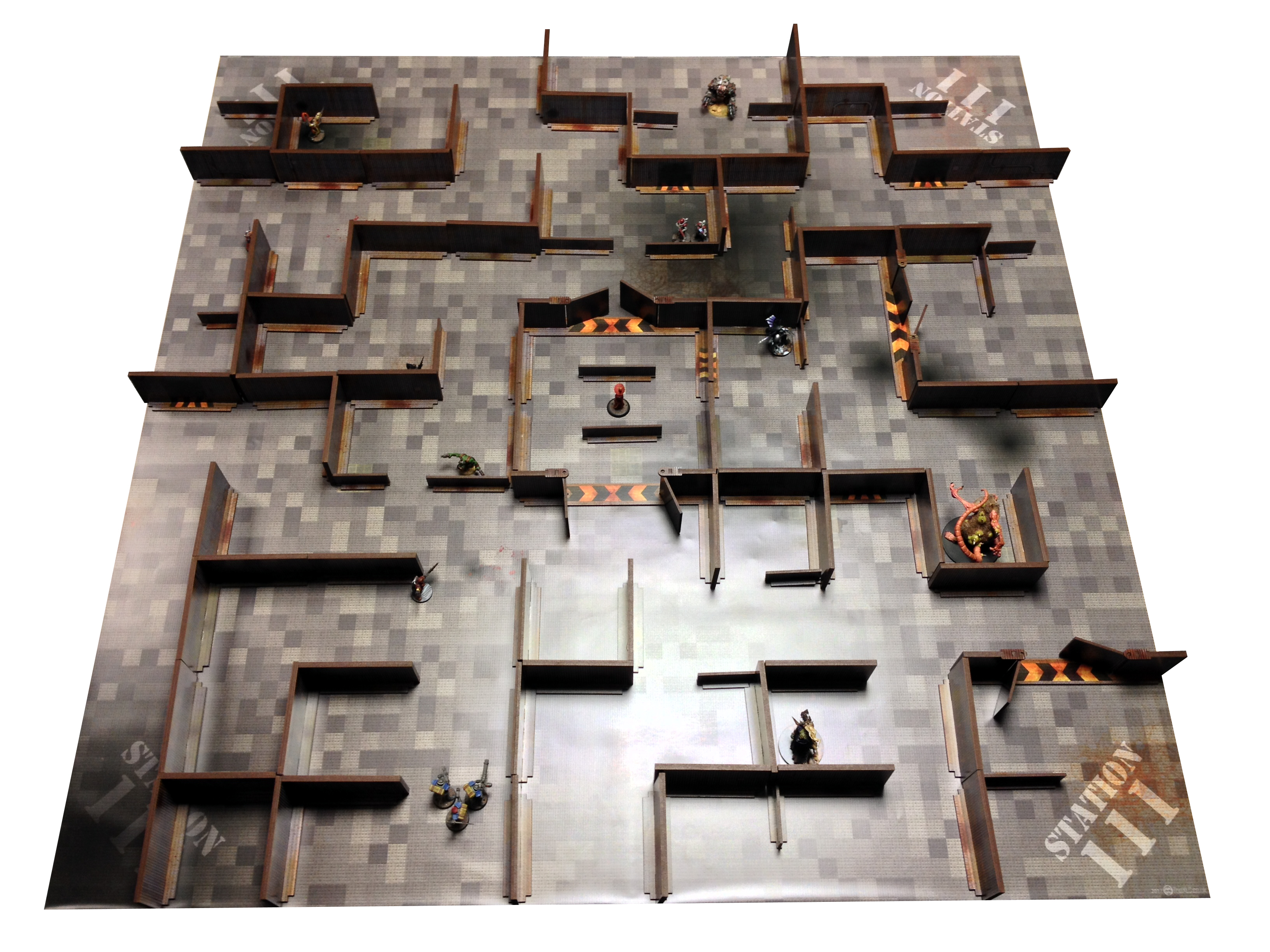 Turn your table into a tense space station battle with this set of terrain from The XLC.
This is the fourth product I've reviewed from The XLC. They make sturdy and creative laser cut products that make gaming easier and fun – this terrain set is no different. It looks great and it will hold up to regular use. You can build out a whole table for a tight fight in a maze, or use parts of it as LOS blocking scatter terrain and in combination with any terrain in your collection.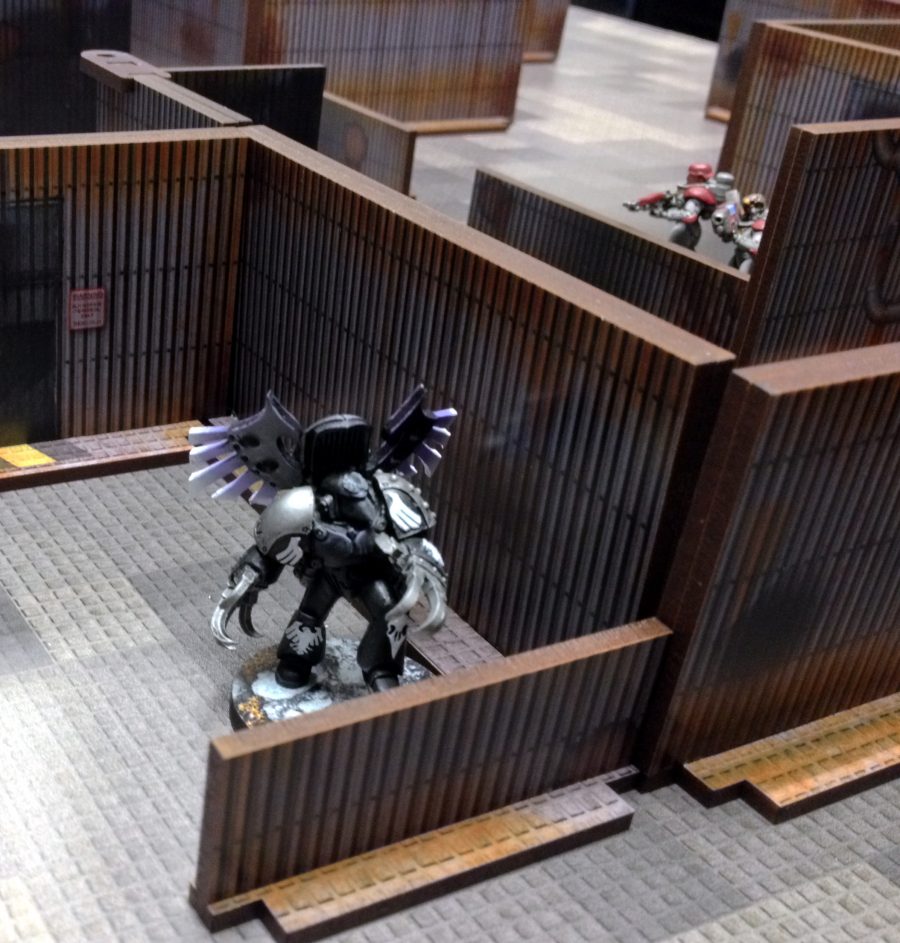 The mat is waterproof and made of a light weight, but still durable material. Unlike mousepad mats this rolls up into a small tube, so finding a place to store it will be a bit easier. It's a nice addition to their line of terrain.
The MDF parts are pre-printed with a nice mix of detailed industrial motifs, and are in no way bendy or flimsy. They have a protective sheet on them that will need to be removed before assembly.
Assembly is really easy – no instructions are really required, it's clear how things fit together. I do, however, suggest gathering a few friends to help simply due to the size of the set. That way you can get it on the table and start playing faster. A few pointers:
Take the protective sheet off slowly and with control to be sure it separates from the print entirely – you're not ripping off a bandaid here, take your time.
Use wood glue, and make sure you spread it out to the edges of the pieces so they get a solid bond.
Give the parts a couple of hours to dry before you play.
I built the review set in this video in less than 20 minutes, they were ready for use in about an hour.
65 wall sections
5 bulk heads
4 security gates
20 security barriers
4×4 foot waterproof, full color mat
This provides savings of up to £70 if you were to build the set out of their current box sets – plus you get the mat. It's a great package.
A closer look at the pieces…
Subscribe to our newsletter!
Get Tabletop, RPG & Pop Culture news delivered directly to your inbox.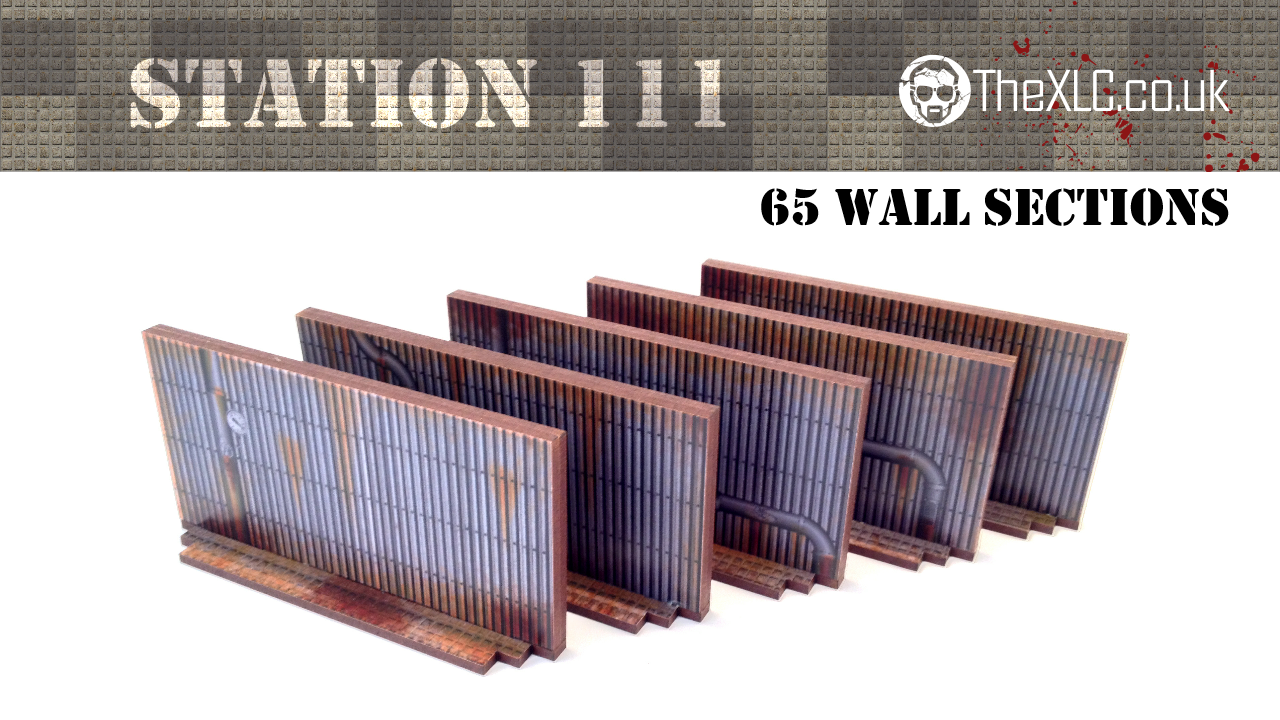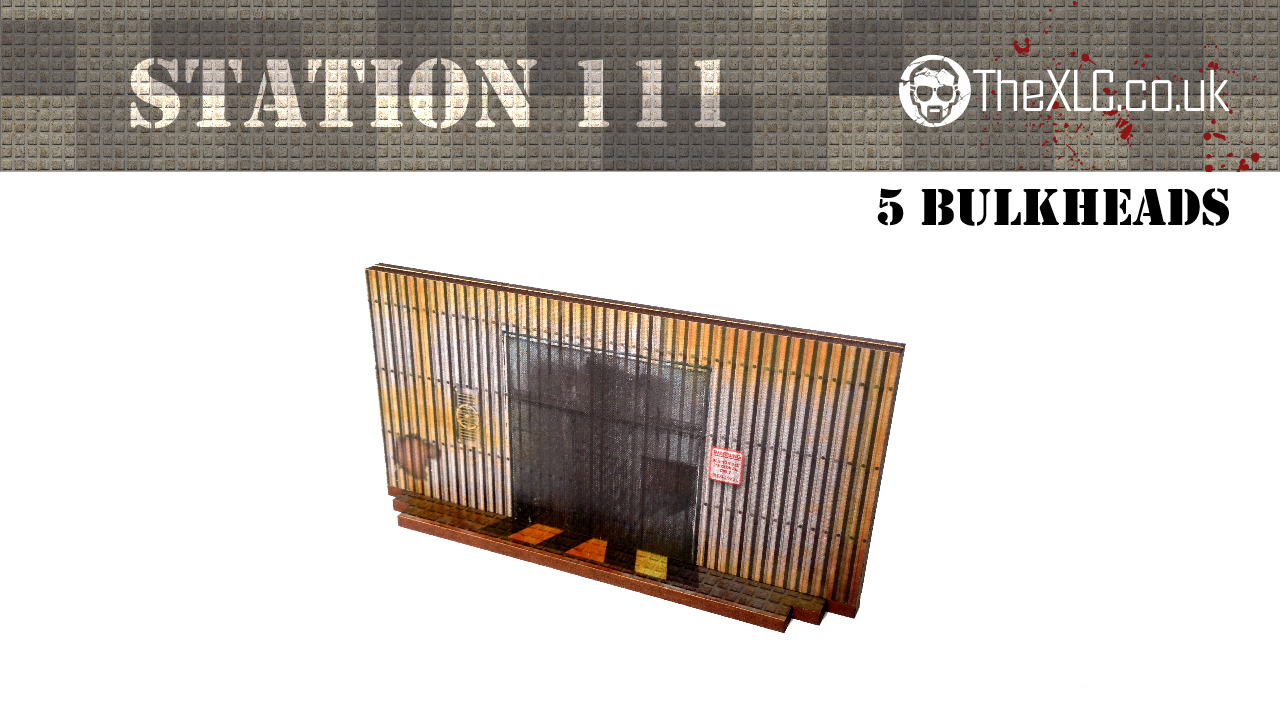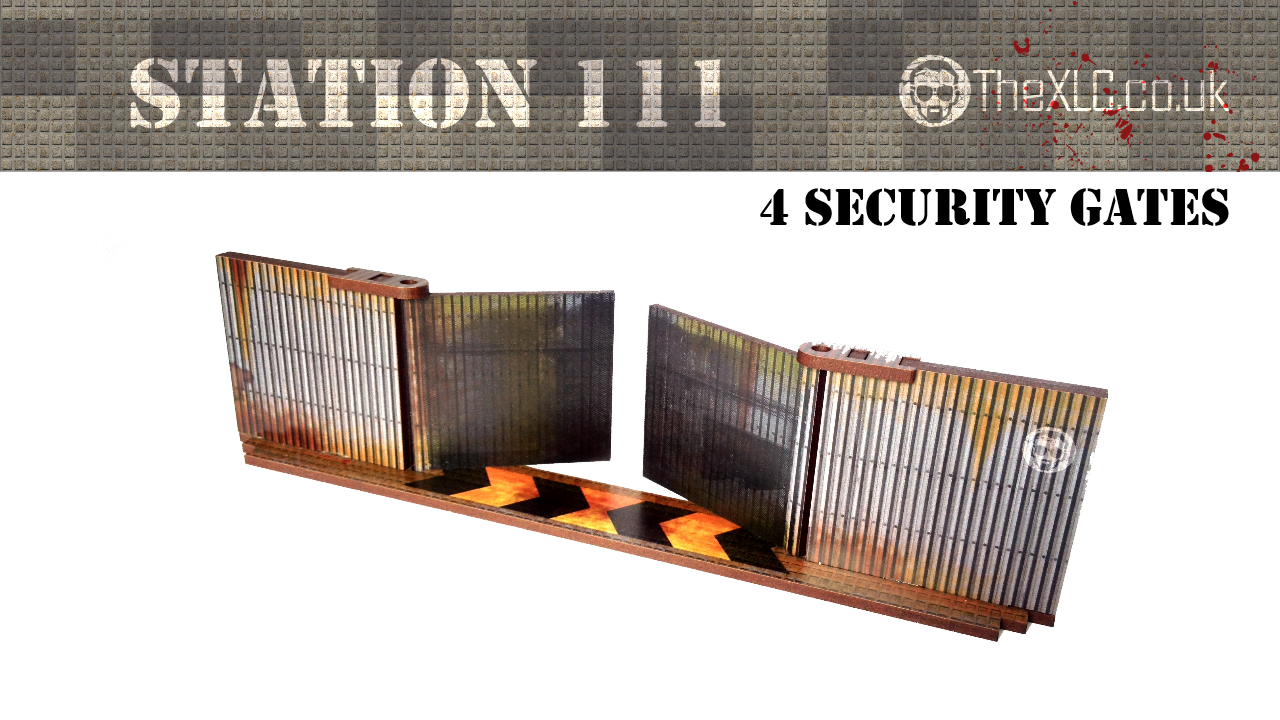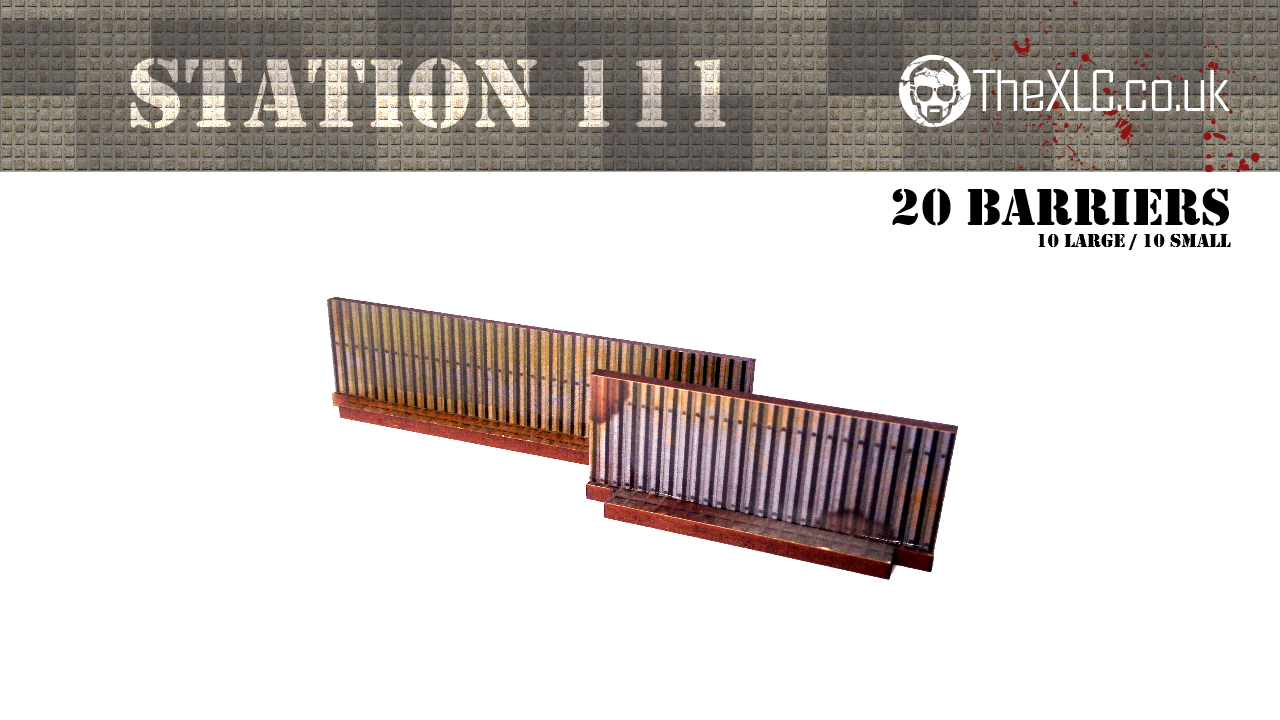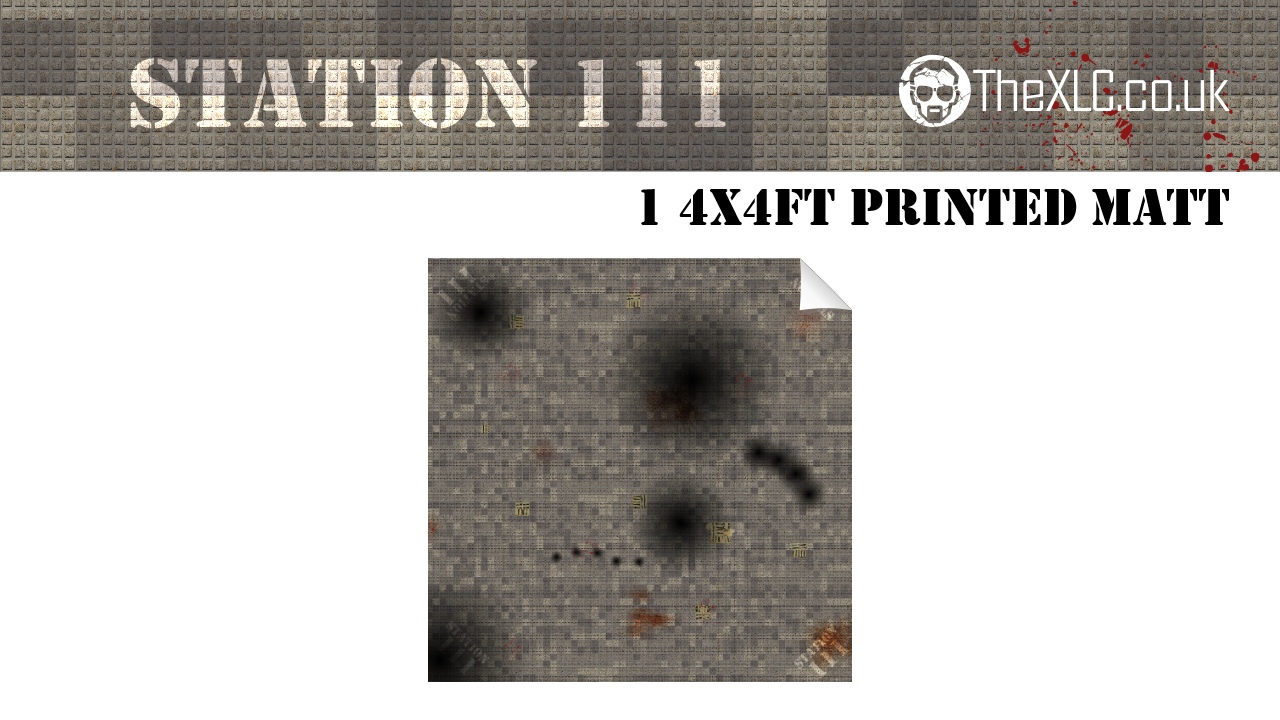 This is overall a great deal – you get a table full of high quality terrain and a durable mat that are endlessly useful and will hold up to almost everything you throw at it. It's also easily stored away when you're not using it thanks to its design. The Kickstarter launched today, so head on over and order a set. You won't regret it.