Shapeways: 3-D Printing for the Grimdark Tabletop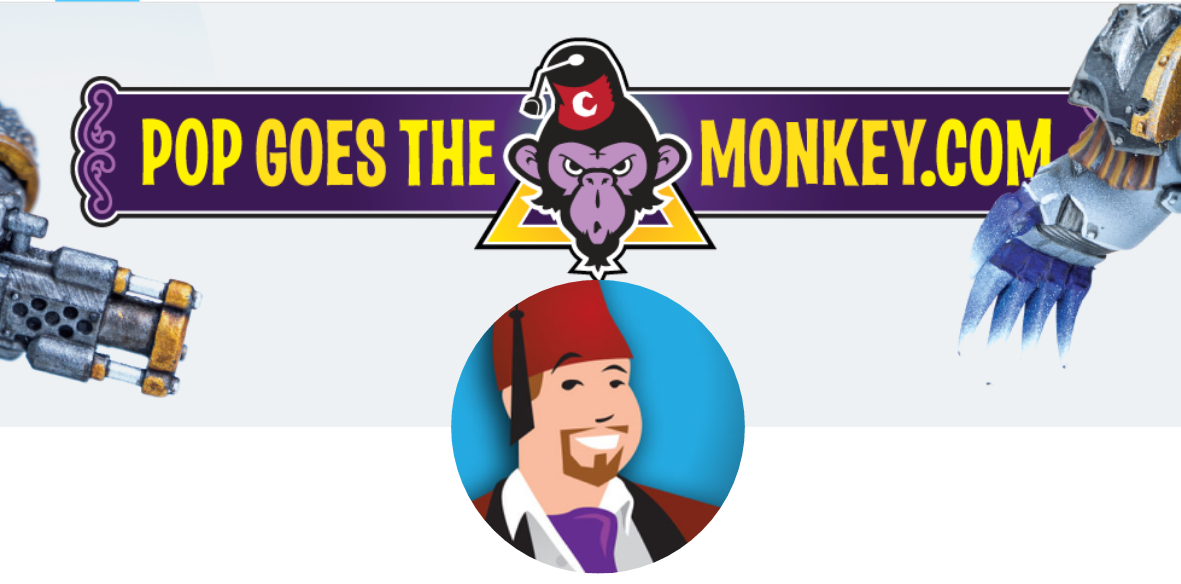 Take a look at these custom, 3-D printed bits, lovingly rendered in high detail – just perfect for your tabletop.
Today we bring you a look into the future. Whether you're in AD 2017 or some forty-thousand years hence, Shapeways has the accessories you need to customize all your favorite tabletop games. Whether custom armored shoulder pads, heavy weaponry, arms, armo(u)r, shields or even custom models, Shapeways has got a handle on highly detailed figures and bits that you can use to make your miniatures stand out on the tabletop.
Shapeways is a marketplace for 3d printed goods. From their website you can find individual 'shops,' like Pop Goes the Monkey–where these very bits can be found. There's a ton more over there, but we've got a smattering of different selections to show off today.
Pop Goes the Monkey specializes in 28mm Wargaming, and many of the designs you'll find come printed in that translucent plastic.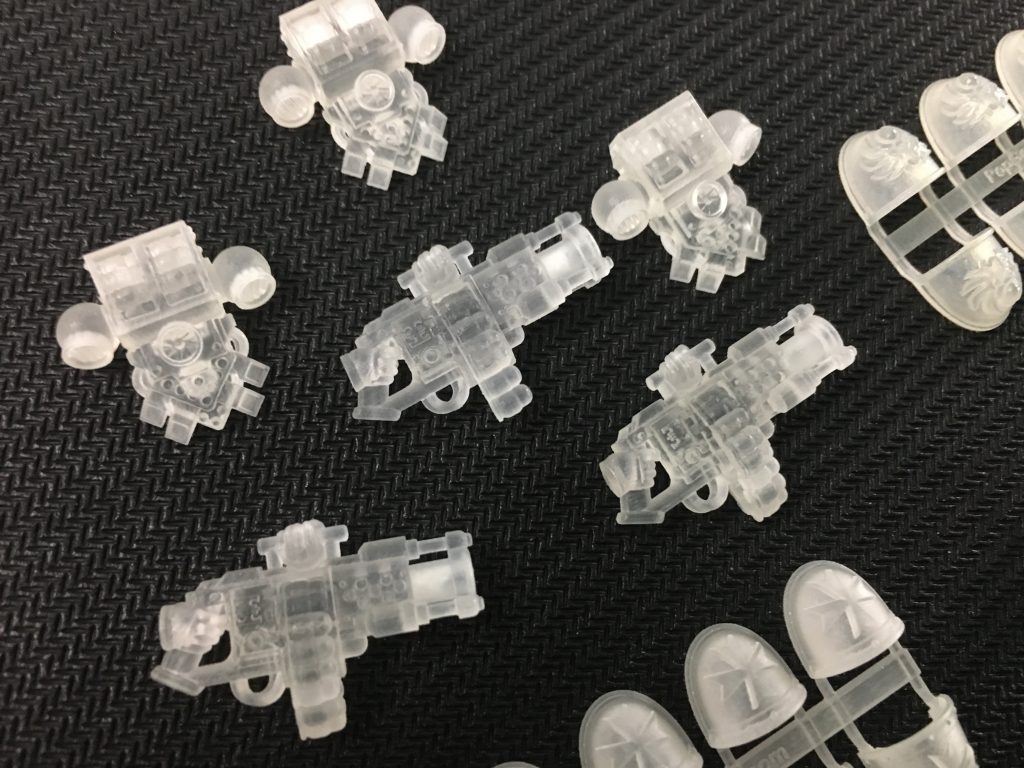 It might be hard to tell at first glance, but there's just a ton of detail baked into those bits. It's all thanks to that translucent plastic, the Frosted Ultra-Detail. And Frosted Ultra-Detail lives up to its name. In person these things are even more stunning–you can get a glimpse of the depth of detail over on the shoulder pads, or near the ammo loader on those guns.
There's a lot of fine detail work here, owing to the Frosted Ultra-Detail's layered construction. Each piece is composed layer by layer and held together with an acrylic. It holds paint incredibly well, and as soon as your brush his these bits, you'll see the detail really pop. There's a lot of subtle sculpting work, which ironically is hard to see from a distance, but once you get in there, you realize just what can be accomplished with layer after layer of detail to play with.
Nowhere is this more evident than in the shields–each had at least one emblem layered right on top. The ones pictured here feature an eye design, but others are just as varied as the models they protect.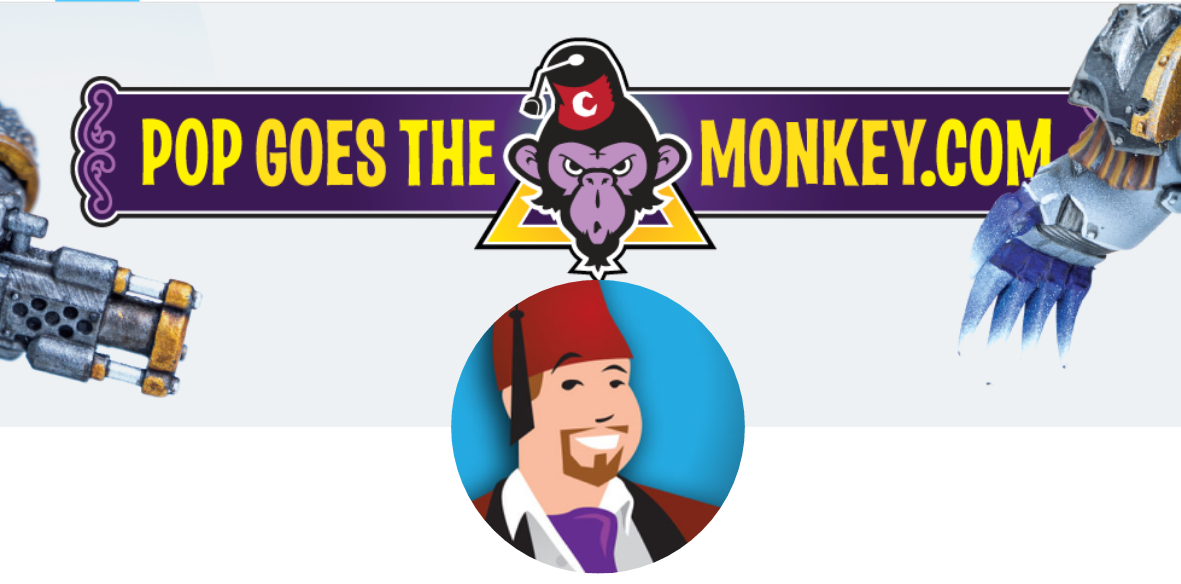 Pop Goes the Monkey has some pretty cool stuff–and they do more than just bits. They sent us over a massive cannon with some demonic designs on it.
Subscribe to our newsletter!
Get Tabletop, RPG & Pop Culture news delivered directly to your inbox.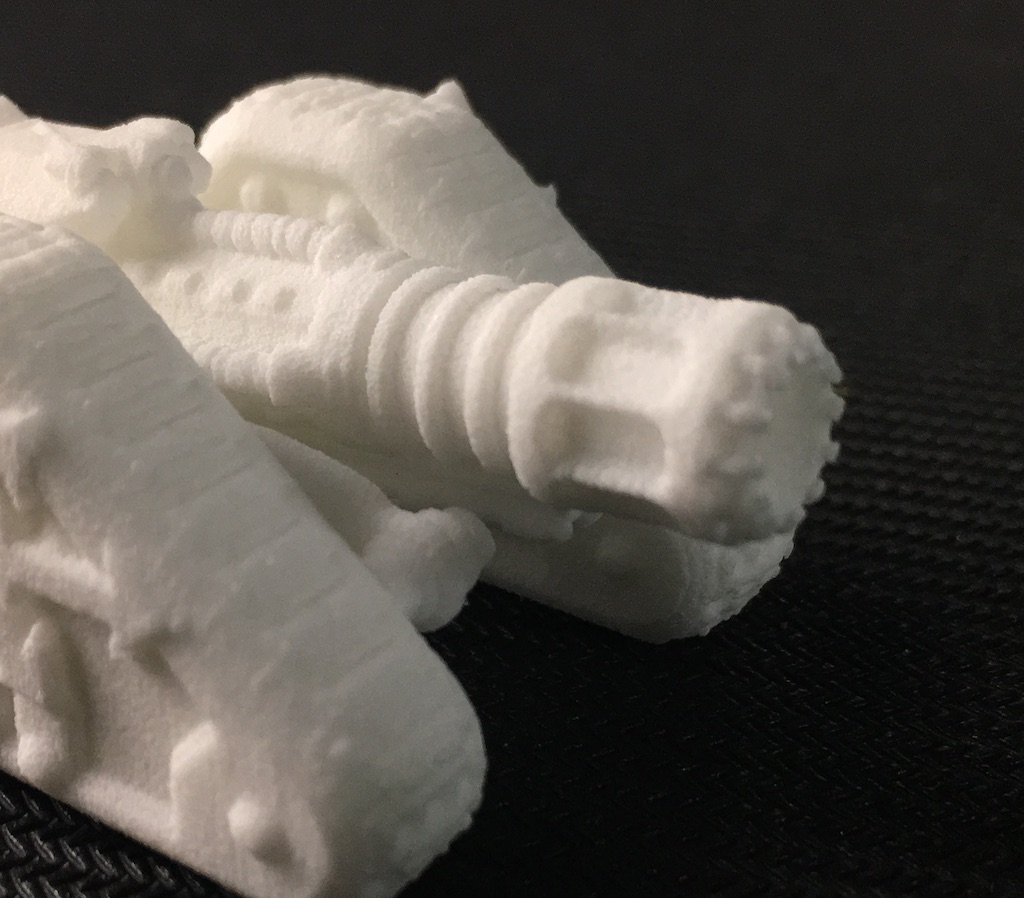 As you can see, though, there's a whole host of other materials to choose from. There's the rough, white textured material seen above, as well as a smooth black material that holds detail subtly, and makes for an excellent D&D miniatures material.  There's a lot of materials available for you to choose from. You can get glossy plastics, translucent ones with high detail, the white model above has a rough texture to it which looks like it'll hold paint well. And you can pretty much find whatever it is you're looking for. Bits, minis, models, dice–they've got it all. So head on over, give them a gander today.
Use the promo code BoLSSmr17 now through October and get free shipping on your first order.
With custom pieces so easily available, Shapeways is a gamer's dream and a hobbyist's delight.