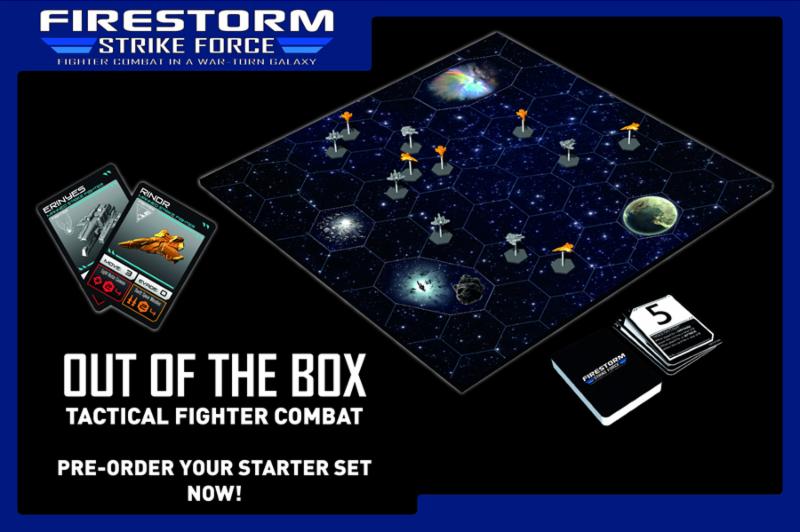 A new way to play Firestorm Armada is coming…
Firestorm: Strike Force is a fast and furious paced game that goes from box to table – no painting required. It's a deck builder with no dice, and no tape measures are required.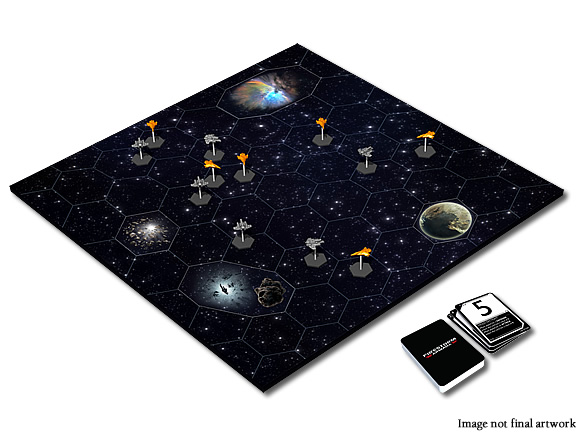 Intuitive and easy to master, the Firestorm: Strike Force rules are card-driven and allow for huge levels of variation and expansion. Starting with their Basic Deck, gamers then build their Custom Deck by choosing from three initial categories: Advanced, Mission and Faction. However, beyond these initial categories others, such as Strike Commander, Campaign, etc. will be introduced. This will open up a world of opportunity for gamers!

The game is designed to be played by everyone from rookie pilots to veteran Aces and everyone in between. Terms like Lads & Dads or Beer & Pretzels are perfect for describing the game-play we have created. But don't be fooled – just because it is simple it does not mean it is not tactical.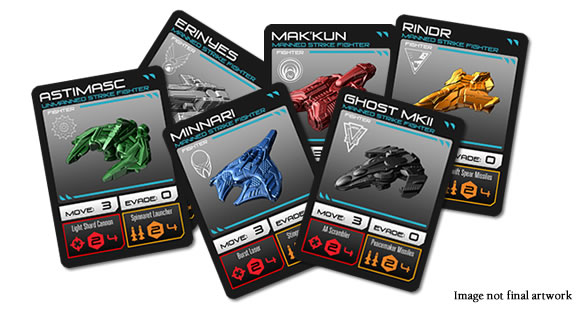 So, if you only want to play for 30 minutes and then play again in the same evening, go for it – the game will meet your needs. Or put multiple Game Tiles sets together and draw in multiple players and play an epic battle which could take you 90 minutes or more. Firestorm: Strike Force will expand to meet your individual gaming needs and the needs of your gaming group.

Training Missions are supplied in the 2-player starter set and more will be available for free download, including mass multiplayer games were as many as 16 players could play together.