SW: Imperial Assault: Heart of the Empire Teaser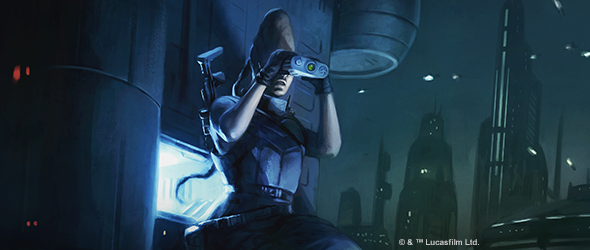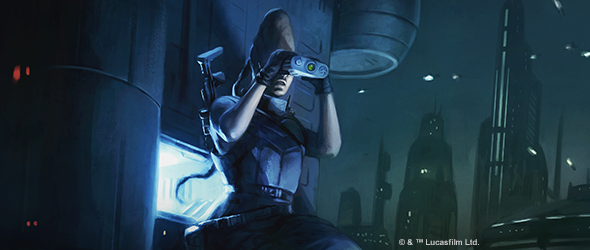 Heart of the Empire is up for Pre-Order from retailers – it's the next big expansion for Imperial Assault!
I always enjoy when Star Wars: Imperial Assault gets a new BIG expansion. It's more tiles, more miniatures, more story and more ways to play the OLD adventures, too. Now, the expansion is available to Pre-Order from retailers and Fantasy Flight Games is showing off some of the new things you'll get in the box.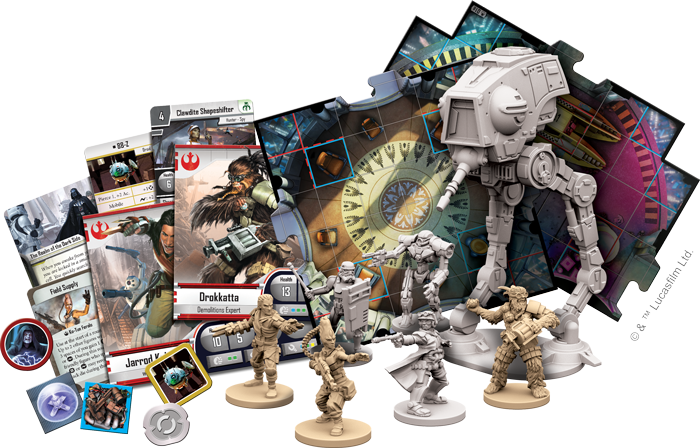 Meet the Heroes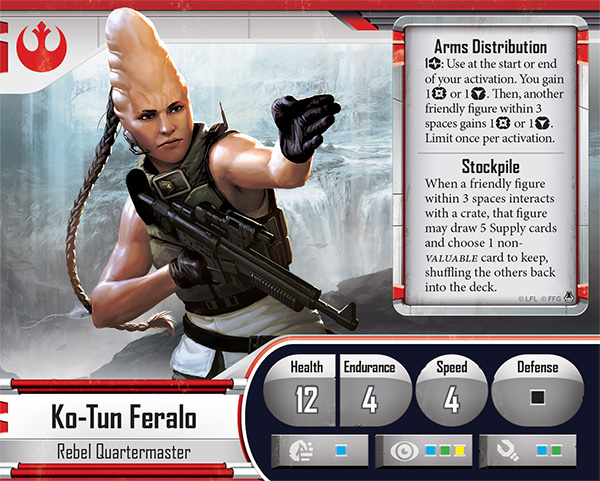 Quarter Master Ko-Tun Feralo is key if you're looking for a team leader that can supply her team with power tokens that can make them better at combat or defense.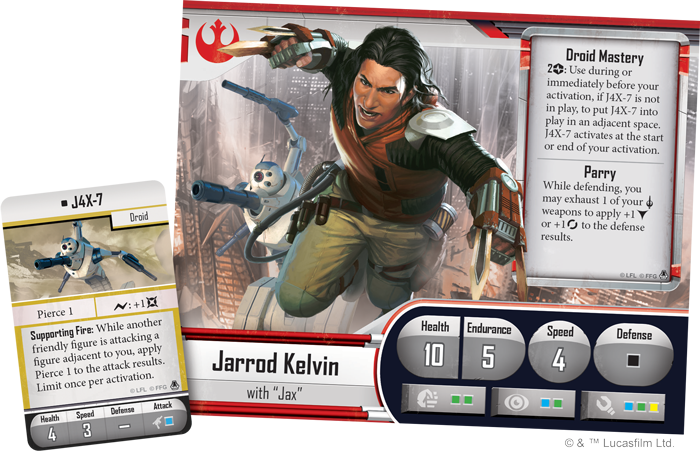 Jarrod Kelvin brings a different kind of support to the rebellion with his Droid Mastery. If you're needing something done on the mechanical side of things, Jarrod is your man.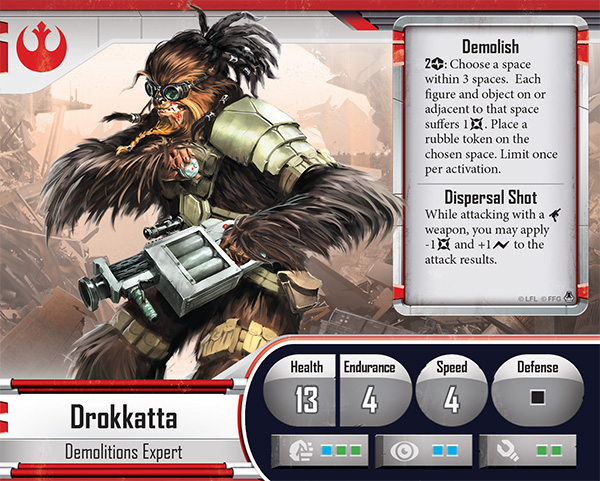 No team is complete without someone that can bring the BOOM. Drokkatta is that someone. Bringing the raw combat prowess that only a Wookie can, when you need an obstacle demolished you'll know who to call.
The Imperial Agents Are Here
Subscribe to our newsletter!
Get Tabletop, RPG & Pop Culture news delivered directly to your inbox.
The Sentry Droid is ready for battle and promises to be a constant thorn in the rebellions side.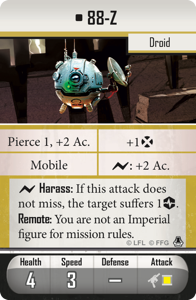 You didn't think that the Rebels were the only ones getting the droids to help, did you? 88-Z promises to add that little bit extra to your battles to sap their target of their stamina.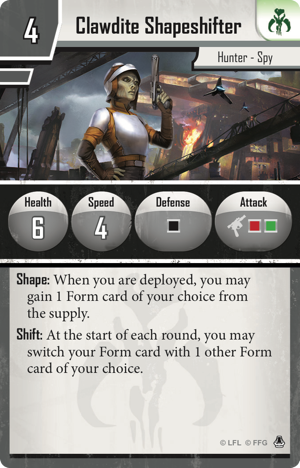 Clawdite Shapeshifters are going to be all over this expansion. Or are they… No, they will. It's just going to be a matter of the Imperial Player choosing how best to implement them!
And let's not forget the AT-DP, another massive attacker for the Imperials. I'm sure dropping one of these on the table is going to send those players in a panic.
Imperial Tricks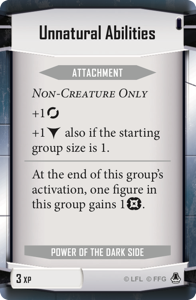 Unnatural Abilities is a nice little boost for your groups. If the group's starting size is one (like a character perhaps) you'll get a little something extra!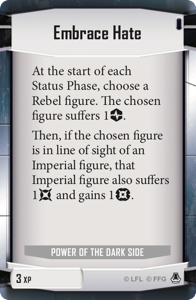 When you let the hate flow, bad things happen. Then again, when you're the empire sometimes it's worth it to sap your enemies stamina.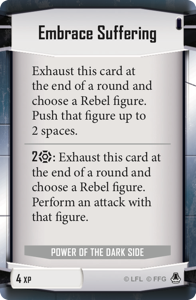 Here's another one that can really mess with the rebels. Forcing them to hit their friends is just plan cruel.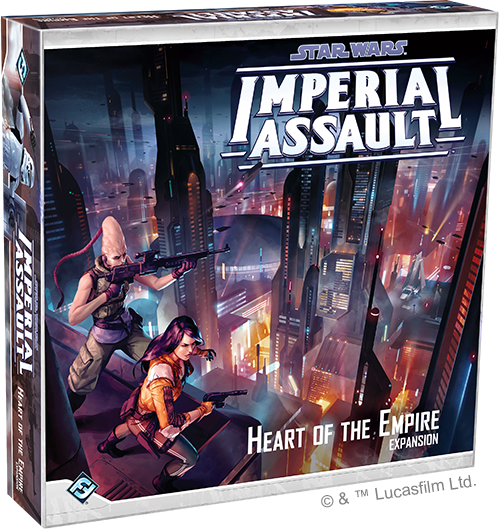 The Heart of the Empire expansion for Imperial Assault welcomes you to Coruscant, capital of the galaxy! This globe-spanning metropolis is the home of Emperor Palpatine and countless other beings. It is also the home of countless mysteries, including the location of an ancient artifact of incredible importance…

Set forth on a new, highly replayable campaign of sixteen missions that explore every level of the world, from its glistening halls of power to its grimy underworld alleys. You'll find three new heroes ready to join the Rebellion, aided by the talented Force user Ahsoka Tano. You'll maneuver through the crowded city, pursued and confronted by Imperials at every turn. And you'll find the Emperor isn't the only major player working against you. The former Sith, Maul, has sent a Clawdite Shapeshifter to pursue the artifact, and any face in the crowd might hide the Shapeshifter's true identity.

Altogether, Heart of the Empire expands your campaign and skirmish games with three heroes and thirteen other figures, including the massive AT-DP, baton-wielding Riot Troopers, and twin-gunned Sentry Droids. Coruscant comes to life with dozens of new map tiles and more than 130 cards. New energy shield and rubble tokens will throw a wrench in your opponent's plans by modifying the battlefield, and new power tokens give you more control over your fate than ever before!
Get ready for the next set of missions for Imperial Assault – it's the Heart of the Empire!