Tabletop Crowdfunding Round-Up July 5th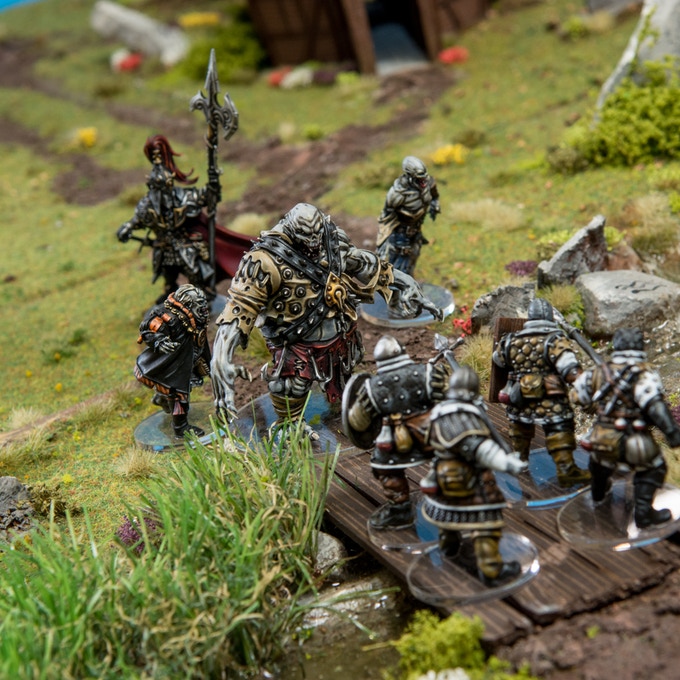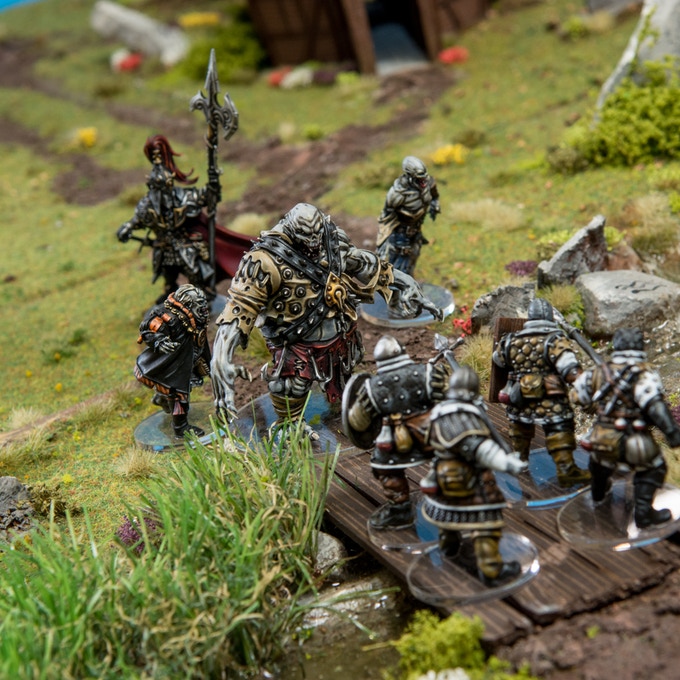 Goblin warbands and medieval mercenaries. Come check out this week's batch of Kickstarter highlights!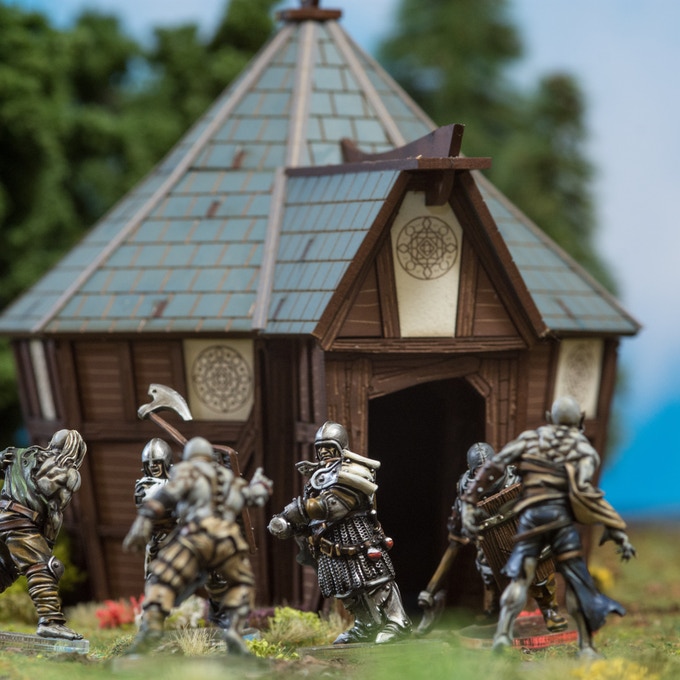 4Ground's upcoming skirmish game Legends of Fabled Realms launched its anticipated Kickstarter campaign over the weekend and quickly started blasting through stretch goals. This miniatures game focuses on skirmishes between warbands of five to thirty models in a relatively low fantasy world. Each warband will consist of a few named heroes and the henchmen and minions at their command. The campaign launched with two factions: The ghoulish Druggoi Covens and the zealots of The Eightfold Path. Additional factions include the militia of the Mordanburg State Guard and the Sell Sword Guild's mercenaries. The most basic pledge is £40/$52 and gives you everything you need to start playing immediately with a handy faction starter set of your choice. The £70/$91 pledge is the perfect way to jump into the Fabled Realms with a friend, and includes two starters of your choice.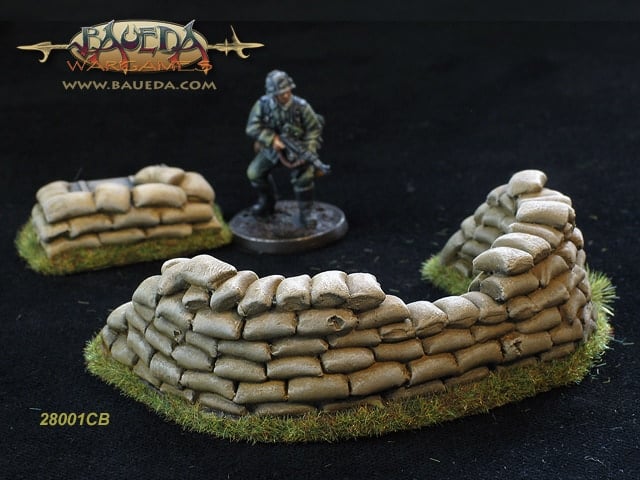 Another skirmish game currently on Kickstarter is 1-48Tactic, a highly scalable WWII game that focuses on squad-based firefights. The standard game size is designed with about a dozen soldiers per side, and plays out on a 2'x2′ board. The campaign is offering a line of miniatures and terrain, but given the setting you could easily just grab the rulebook and use some Bolt Action miniatures you might have lying around your hobby room. The 40-page rulebook will set you back €12/$13, or you can grab a starter for €39/$44 that includes some resin miniatures, scenery, and tokens.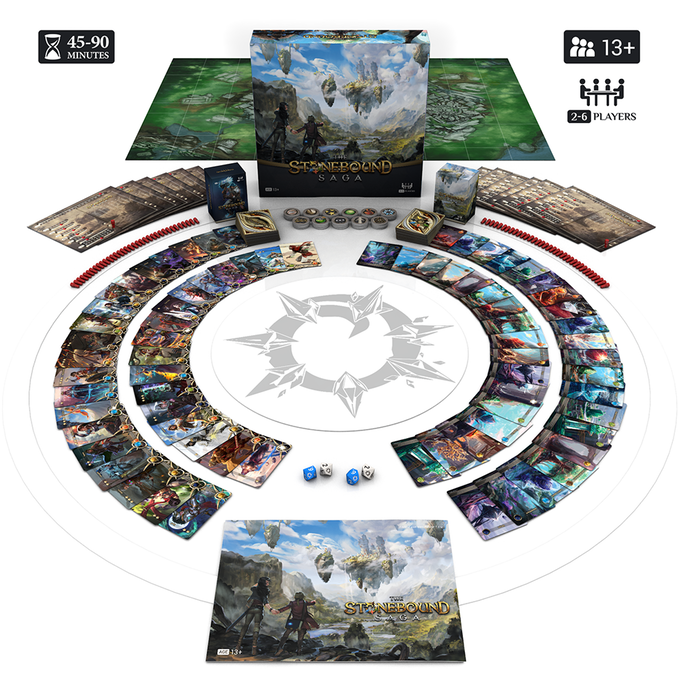 After a few failed attempts on Kickstarter and a rebranding, the strategic card game Stonebound Saga is trying another shot at crowdfunding. This card game allows up to six players to use either pre-constructed decks or draft their band of heroes. Players maneuver their character cards across a grid-based board, capturing resource points to power their special attacks. There's around 35 heroes total, divided between seven classes, and each character has a pair of special abilities that dictate their role in combat. The standard edition of Stonebound Saga costs $39.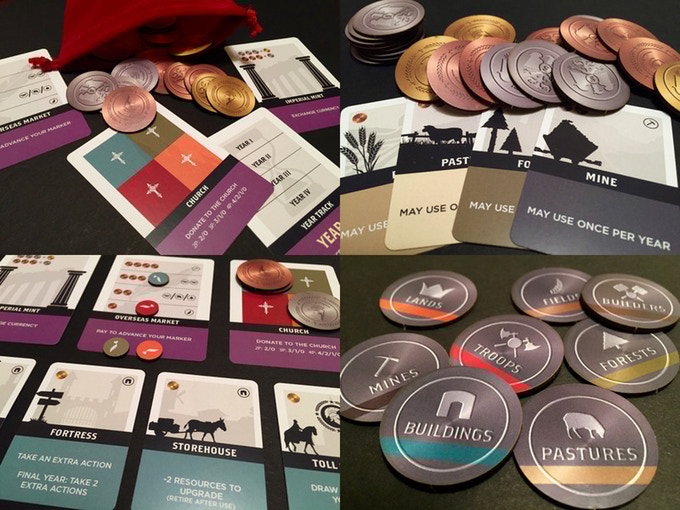 Coin & Crown is an empire-building and resource management card game that supports up to four players. Players compete to gain control of an ancient civilization via military might, economic power, and diplomatic negotiations. Each turn, players blindly draw four coins from their purse and must figure out the best way to spend their limited resources. Choices include hiring new troops, buying more valuable resources, constructing buildings, saving their wealth for later turns, and more. You can buy your copy for only $24.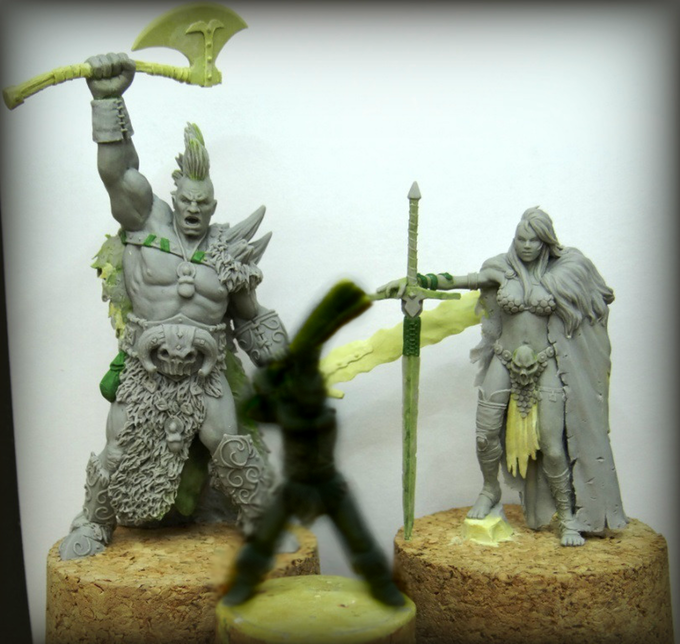 Ouroboros has launched another campaign of 54mm resin miniatures for collectors and painters. The campaign is pretty straightforward, and consists of a barbarian king and his queen. A third model, representing their son, is available as a stretch goal. Miniatures from previous campaigns are available for people who aren't interested in the barbarians. The barbarians are €28/$31 for the queen, €30/$34 for the king, or €55/$62 for the pair.
Subscribe to our newsletter!
Get Tabletop, RPG & Pop Culture news delivered directly to your inbox.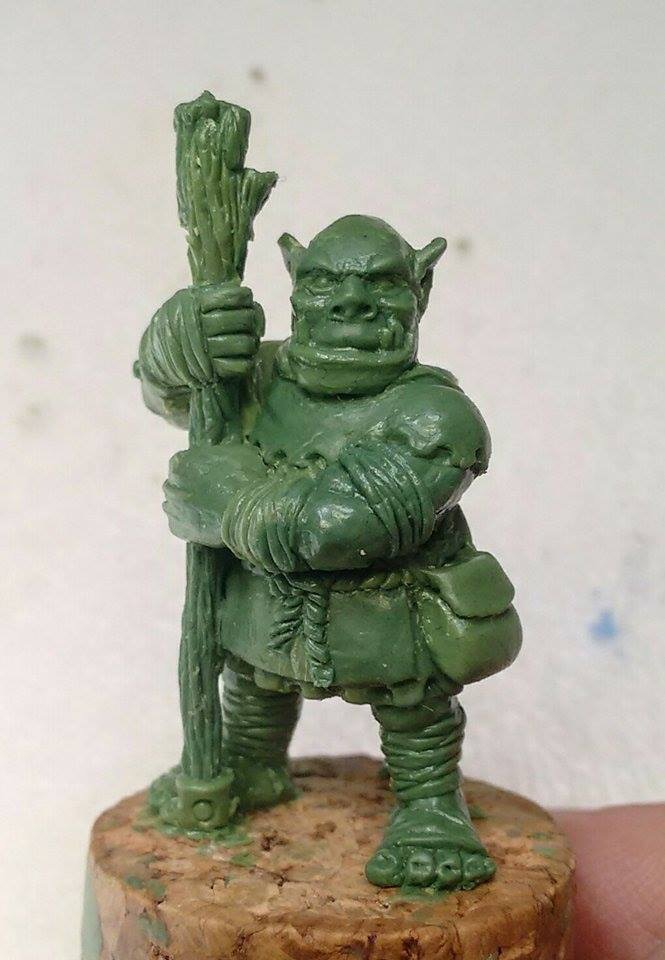 Finally, we come to a new campaign full of mischievous greenskins by Macrocosm. The campaign consists of just under 40 new goblin miniatures, including archers, spearmen, sword and board, cavalry, and prodders with their herds of slime monsters. You can buy the entire collection of new models for £60/$78. A bundle containing their previous batch of goblins is available as well for the same price.
~Which of these campaigns caught your attention?
Latest News From BoLS: