Tabletop Podcast Review: July 23rd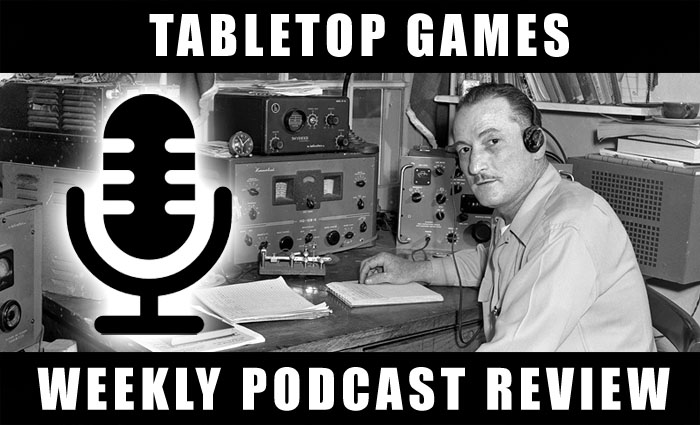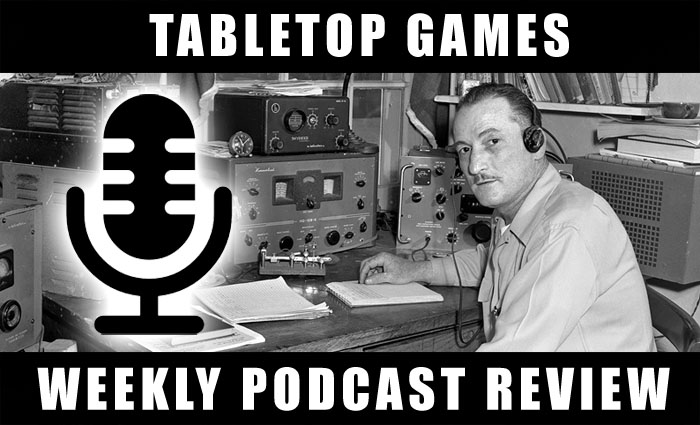 Adam here for another week of tabletop podcast reviews! A new podcast, and Lock & Load recaps are the topics for this week!
Hey all, Adam here, from TFG Radio, for this week's reviews!  This week we see a new podcast from a familiar name, a lot of recaps of Privateer Press' Lock & Lo, and helpful army tips! So let's get on with the reviews!
Fanatic Podcast Episode 1 & 2 – Greg, from The Imperial Truth and After Ullanor podcasts, is starting another podcast. This podcast will seem to focus on Games Workshop's other gaming properties. This seems to include all the current and upcoming specialist games and games that were developed using the Games Workshop licenses. It seems like it will be released once a month. It's a nice podcast for those that are interested in other games, either made by Games Workshop or using their license.
Heroic Intervention Episode 51 – This episode they interview Nikhil Sinha, competitive Tau player, about Tau and some of the changes in the new edition. They go over who got hit the worst and whose stock rose as a result. Nice interview with a lot of good information for players interested in the Tau and veteran players that may have missed the the gem of some units in the index.
Roll to Seize 40K Arena Episode 12 – This month we see Maugan Ra and 5 Dark Reapers vs Nemesor Zahndrekh and 10 Necron Immortals, in the undercard. The main event features 2 Wazbom Blastajets vs 2 Heldrakes.
Signals from the Frontline – Always a good listen for new and rumors on 40K and other miniature games in the industry.
Also Out This Week.
40K Radio Episode 19 (40K)
9th Realm Episode 53 (AoS)
Age of Darkness Episode 58 (30K)
Age of Sigmar Daily (AoS)
Black Sun 7/17/17 (AoS)
Subscribe to our newsletter!
Get Tabletop, RPG & Pop Culture news delivered directly to your inbox.
Caledonian Deathwatch Radio Episode 48 (40K)
Canhammer Episode 111 (40K)
Chain Attack S2 Episode 57 (Warmachine)
Chapter Tactics Episode 35 (40K)
Combatphase Episode 203 (General)
Combatphase Episode 204 (General)
Combosmite Episode 165 (Warmachine)
Crippled Systems Episode 206 (Warmachine)
Epic D6 Episode 20 (40K)
Eye of Horus Episode 101 (30K)
Forge the Narrative Episode 198 (40K)
Fully Boosted Episode 48 (Warmachine)
Imperial Truth Episode 71 (30K)
Life After the Cover Save Episode 204 (General)
Long War Episode 110 (40K)
Lost Aspect Episode 18 (Warmachine)
Mayacast Episode 142 (Infinity)
MoM Podcast Episode 318 (Warmachine)
Murder of Crows Episode 30 (Warmachine)
Mynock Squadron Episode 77 (X-Wing)
Overlords 2.0 Episode 26 (40K)
Preferred Enemies Episode 154 (40K)
TDH60M Episode 83 (Warmachine)
As always, check out our blog, at TFG Radio, and give the podcast a listen. We talk 40K mainly but delve into other game systems. This week we talk about Adam's trip to the Boise Cup GT, and the GW FAQ!
Have a different opinion? Post in the comments below or email me at [email protected] and let me know!
Latest News From BoLS: