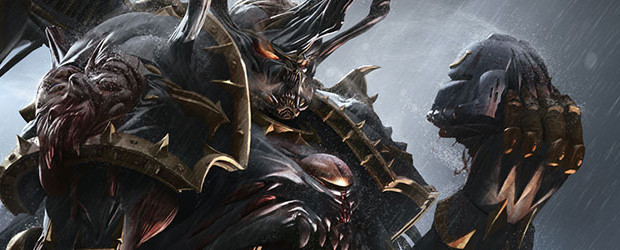 The first image of the Chaos Marine powers have arrived – come help decipher the mystery:
The first (blurry) images from Codex CSM are doing the rounds courtesy of the French.
image via B&C's Archaeinox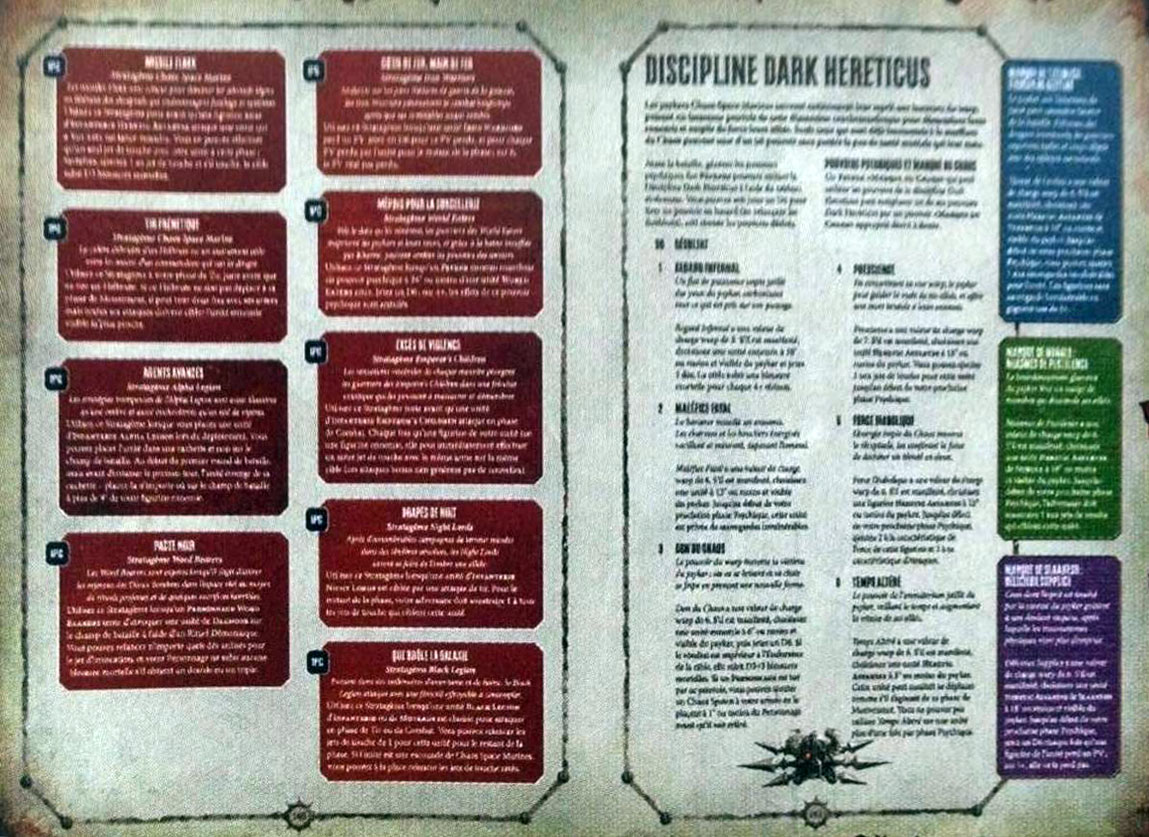 General Notes:
It's in French
This looks fairly similar in layout to the Codex Space Marines charts. I expect there is a further 2 pages immideately before this spread with more Strategems.
Note there are some Legion Specific ones on the left page.
The blue box on the upper right is the Tzeentch power revealed earlier today by GW: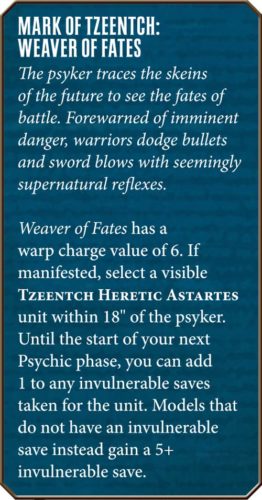 The Purple box on the lower right is the Slaanesh power revealed earlier: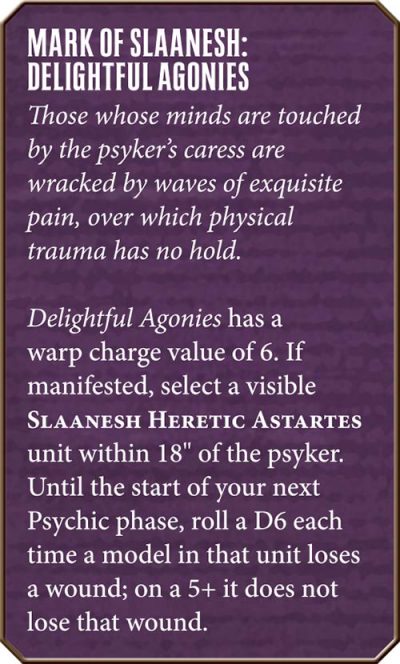 Here's a partial translation from B&C's DreamisCollapsing of the DarkHereticus Discipline:
Maléfice fatal :
CW x : choose a unit at 12″. Until the (or your ?) next psychic phase this unit dont have any invulnerable save.
Don du chaos :
Choose a unit at 6″ et roll 1D6. If the result is below target's thougness she suffer 1D3+3 mortal wound. If a character is killed by this spell he's turn into a chaos spawn.
~Get out your magnifying glasses, google translate and get cracking.