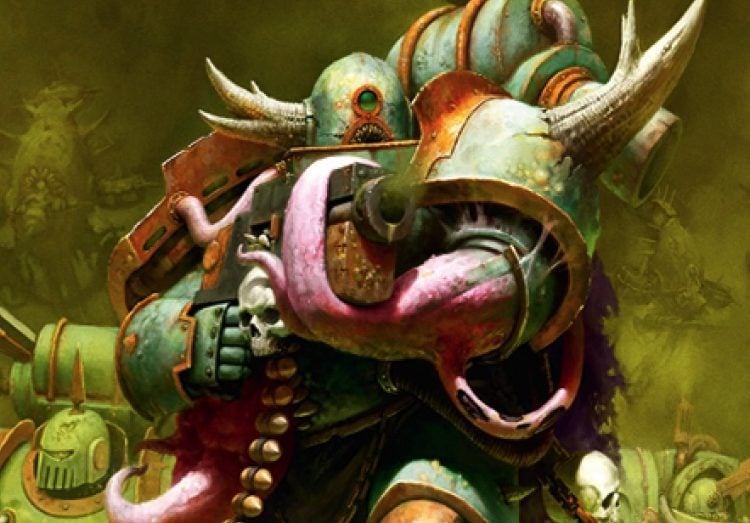 There are some hidden weapons in the latest Death Guard pics.  Take a look as these:
Earlier today we saw the new big Death Guard spread.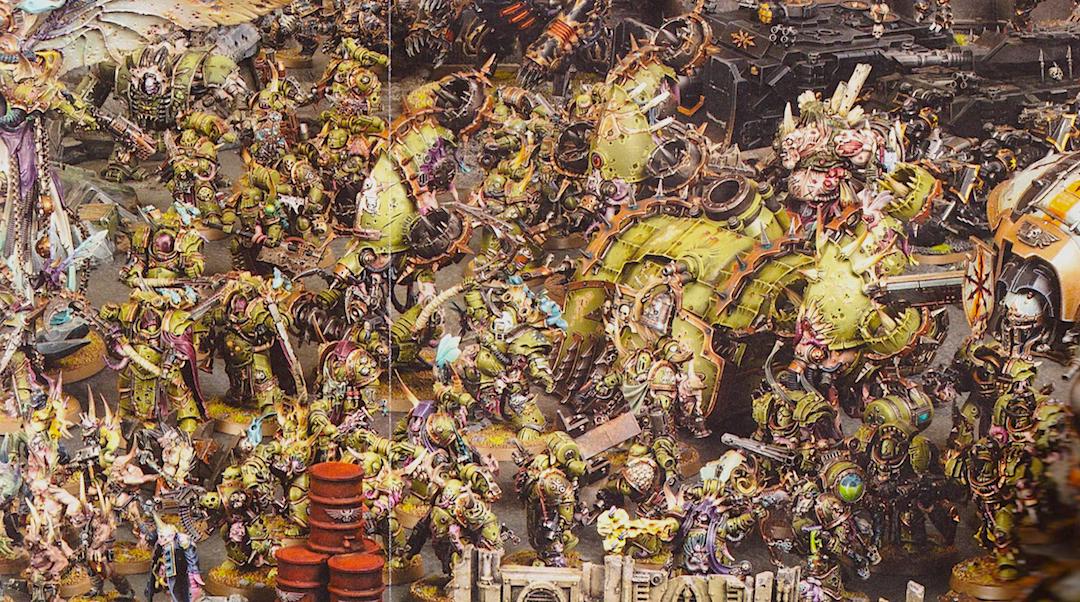 Before we start, let's remember the new weapon options for Death Guard Plague Marines: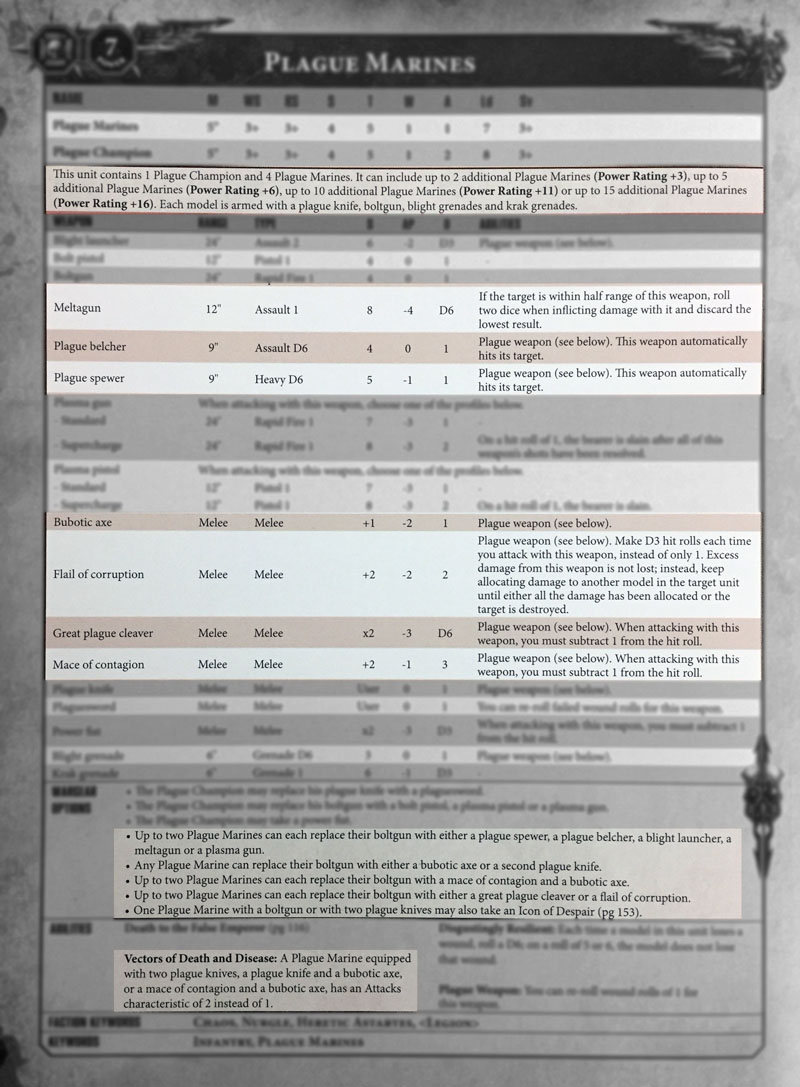 Zooming in, we have a lot of new details on the new kits.
images via B&C's Deadfingers 8-28-2017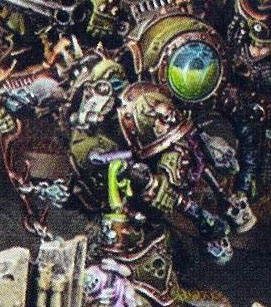 How intriguing. This guy is holding some type of giant chem-tank on his back and a sprayer of some type in his hand. I assume this is either the Plague-spewer or Plague belcher above.  He also looks to have a horse-skull thing going on with his helmet.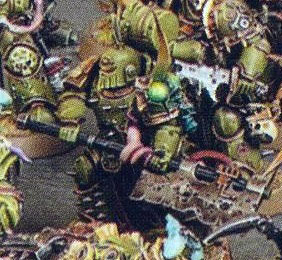 We've seen the Death Guard new unit options and there are dedicated melee options – like this!  That's a humongous and nasty looking axe.  I like. I'm guessing this is the Great Plague Cleaver above.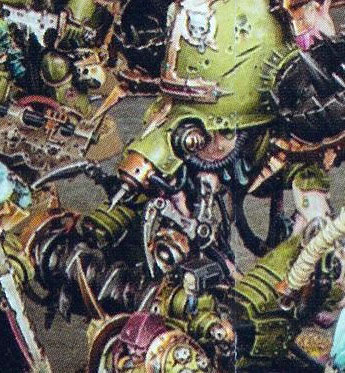 Apparently Slaanesh doesn't have a monopoly on threshers.  Look at this nasty looking assault option for the Bloat-drones.
Hmm, more evidence that there are two separate Termy boxes.  Again we see these three models with scythes…
And elsewhere these 5 termys with different weapons, chestplates, and legs (I think).  You make the call – combo kit, or two separate kits?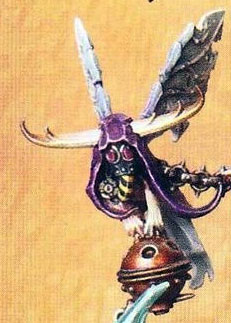 Finally my favorite detail from Mortation… His Nurgle-cherb has a gas-mask – NICE!
~I'd look for all this stuff next week… It's almost Nurgle-time!