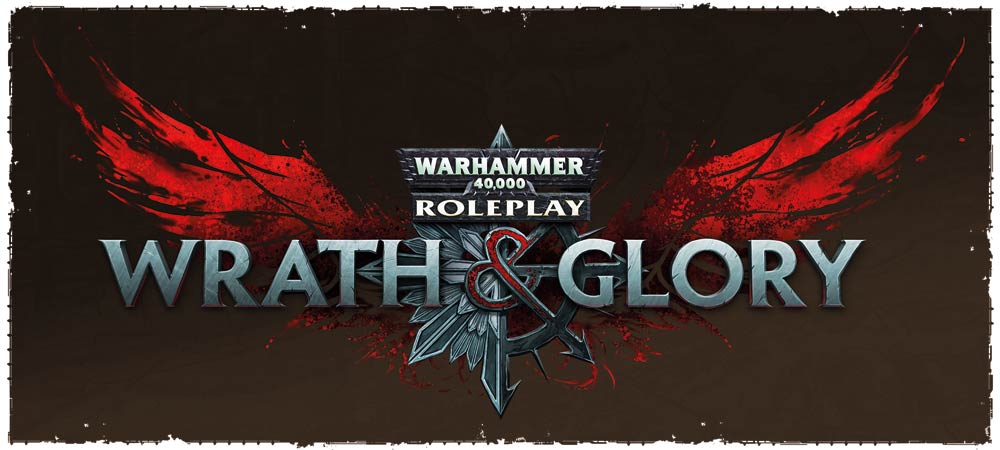 It's time to explore the Grim-Dark from a different angle with a brand new RPG – it's Wrath & Glory time!
Games Workshop has a new Role Playing Game set in the Warhammer 40,000 universe on the way. Check out the official announcement below:
A new Warhammer 40,000 roleplaying game is coming – soon, you'll be able to dive into the 41st Millennium in Wrath & Glory. Tabletop roleplaying is a very different experience from wargaming – rather than commanding your forces from above, you'll be able to inhabit characters of your own design in imaginative collaborative storytelling.


Wrath & Glory is currently in development at Ulisses North America, an experienced designer and publisher of several popular roleplaying games. We can't reveal anything more at this point, but watch this space for updates and news, and get ready for your own adventures in the 41st Millennium.
That's not a ton to go on. Luckily, Ulisses North America has a bit more info from their website and press release:
WARHAMMER 40,000 ROLEPLAY to be developed by Ulisses North America

LAS VEGAS, NV – AUGUST 11, 2017 – US game publisher Ulisses North America announced today it has been granted the publishing rights to the Warhammer 40,000 Roleplay product line from UK miniatures company Games Workshop. Warhammer 40,000 Roleplay is the RPG product line associated with Games Workshop's highly successful Warhammer 40,000 tabletop miniatures game.

"Acquiring the Warhammer 40,000 Roleplay game is a tremendous step forward for Ulisses North America," says UNA Studio Director Timothy Brown, "one that boldly complements our existing The Dark Eye, Torg Eternity, and Fading Suns roleplaying games. It underscores our commitment to quality RPG game worlds and products going forward. Warhammer 40,000 is a personal favorite of mine, one I've followed from its beginnings, and for me, to carry it forward as its universe further evolves, is fan-boyishly exciting."

Ross Watson, who will be taking the role of Product Line Developer for Ulisses North America, says, "I'm incredibly excited to be helming Warhammer 40,000 Roleplay for Ulisses North America. This is a fantastic opportunity to re-visit a setting I know and care about a great deal. I'm honored to be leading the charge with this game, and it is thrilling to design an RPG to bring people into the grim darkness of the far future."

"Being entrusted by Games Workshop to develop the new Warhammer 40,000 RPG is a tremendous honor for us," says UNA CEO Markus Plötz. "I have been dreaming of this opportunity since the day I picked up the original Rogue Trader rule book. Combining the knowledge and ability of Ross Watson as the lead designer, Ulisses' experience in publishing high quality RPGs, and the phenomenal Warhammer 40,000 universe can only result in a premium game. We want to make this the game the fans have always been looking for."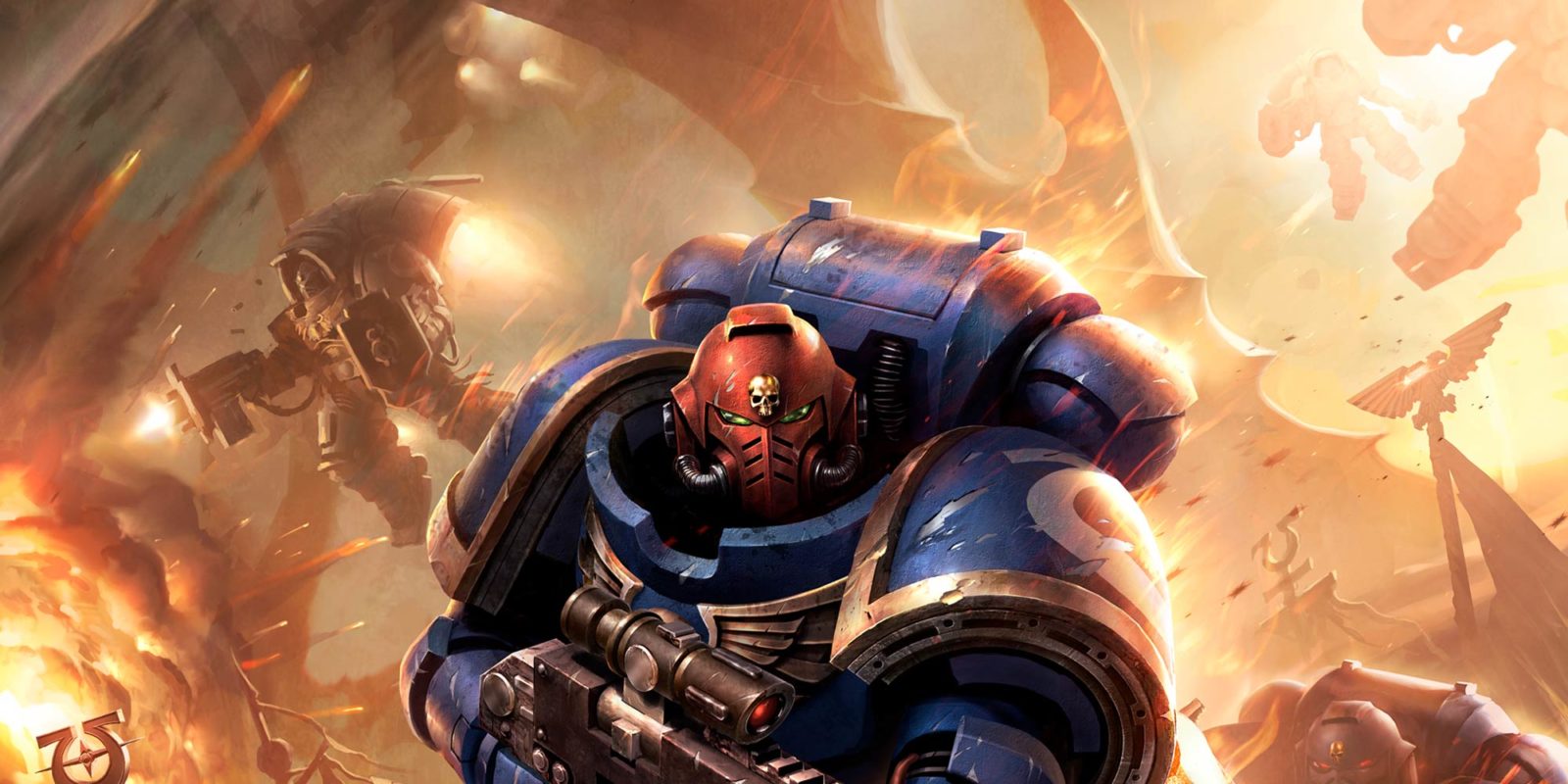 Ulisses site also has a very handy FAQ if you're curious about more info. We dug into it to learn a few more key tidbits:
Q:How is it related to the 8th edition of the tabletop miniatures game Warhammer 40,000?

A:The events that are occurring in the Dark Imperium of Warhammer 40,000 8th edition forms the central backdrop for Wrath & Glory. Characters adventuring into the Dark Imperium witness firsthand the dire threat that the Great Rift brings to the galaxy.

Q:What does it have to do with the FFG RPGs?

A:Wrath & Glory is an entirely separate game line from Dark Heresy, Rogue Trader, and the other RPGs developed by Fantasy Flight Games.

Q:What system does Wrath & Glory use?

A:Wrath & Glory has a brand-new game system involving dice pools of d6s to represent your character's abilities. The game focuses on highlighting brutal combat, fast action, and a deep immersion into the setting of the 41st Millennium.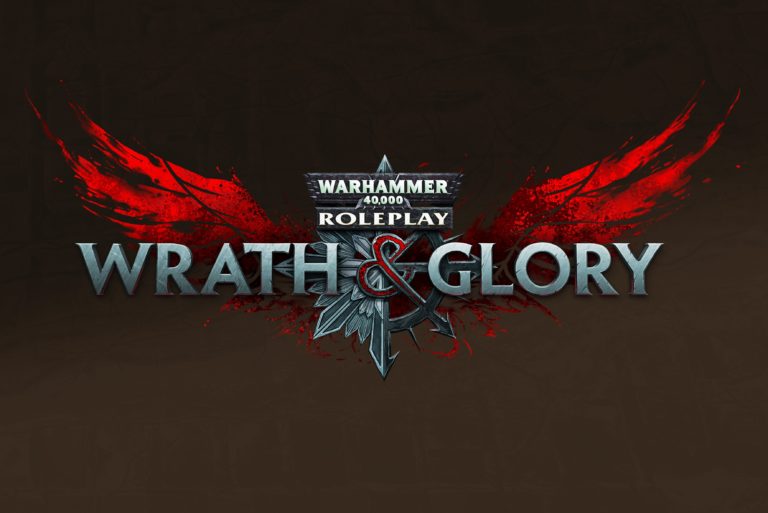 So there you have it! The setting is in the current 40k timeline, it's a new D6 system that incorporates a dice pool, and it's separate from the RPGs developed by FFG.
As an avid 40k/RPG fan I'm looking forward to this one. I enjoy learning new mechanics and systems but really it all boils down to the play group when it comes to RPGs – and my group will get a kick out of this one!
What do you think of this new RPG on the way for the 40k Universe?