It must be close to Deathguard day, more rumors have been found,  this time, a supposed leak about the Deathguard releases.
Spotted over on DakkaDakka, a Deathguard release rumor that supposedly outlines the way the releases will come packaged:
Another supposed leak on FB. This guy claims to have a source who was right about releases in the past, but also wrong about some things.

Supposedly this will be how the new units will be packaged.

Death Guard release rumor: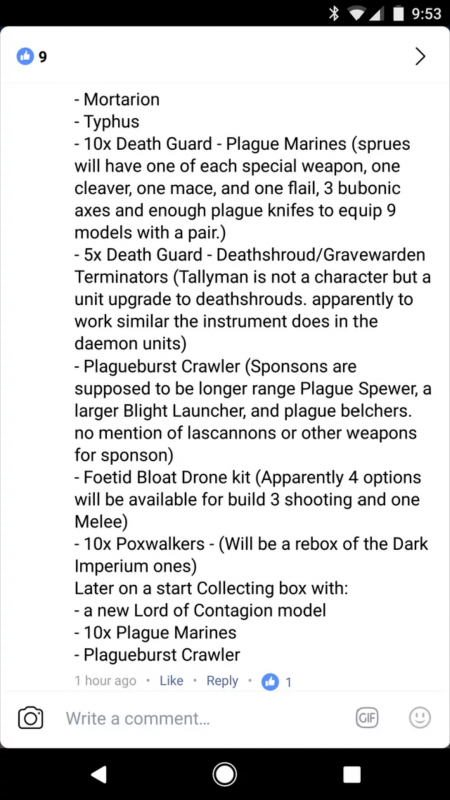 Now, if this is true, it has some interesting implications. The Tallyman being an upgrade to a unit would make sense, but, if we pull up his picture: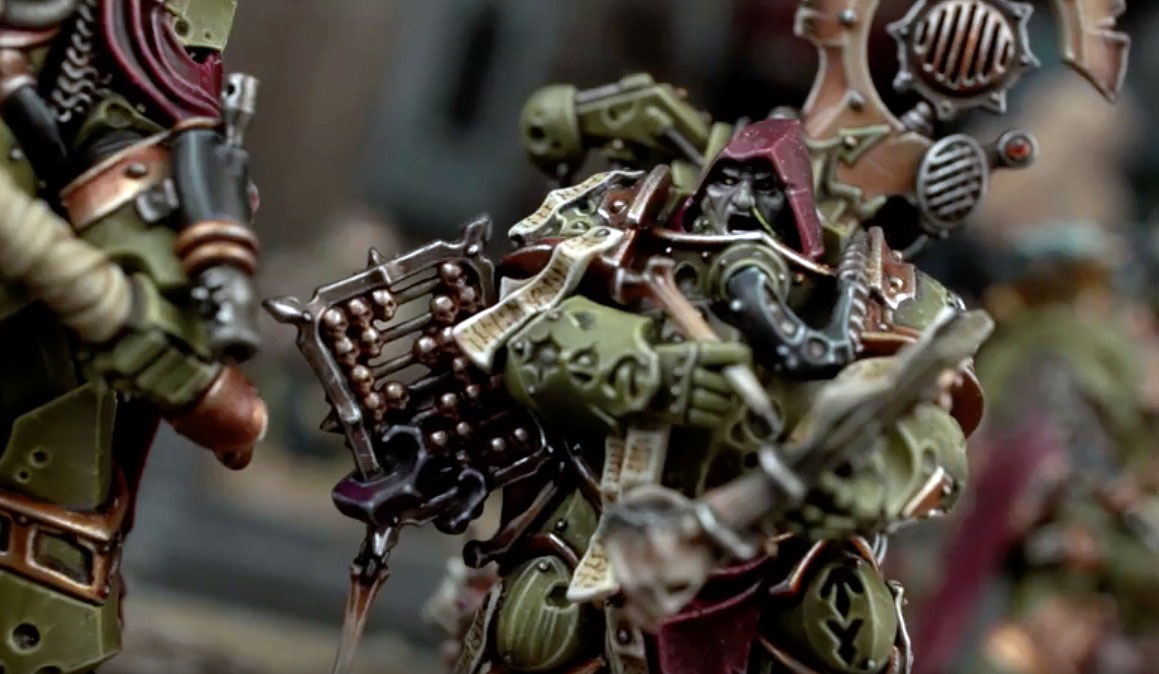 That's not Terminator armor he's wearing–that or he's incredibly runty. Still, some kind of unit attachment does seem like a likely role for him.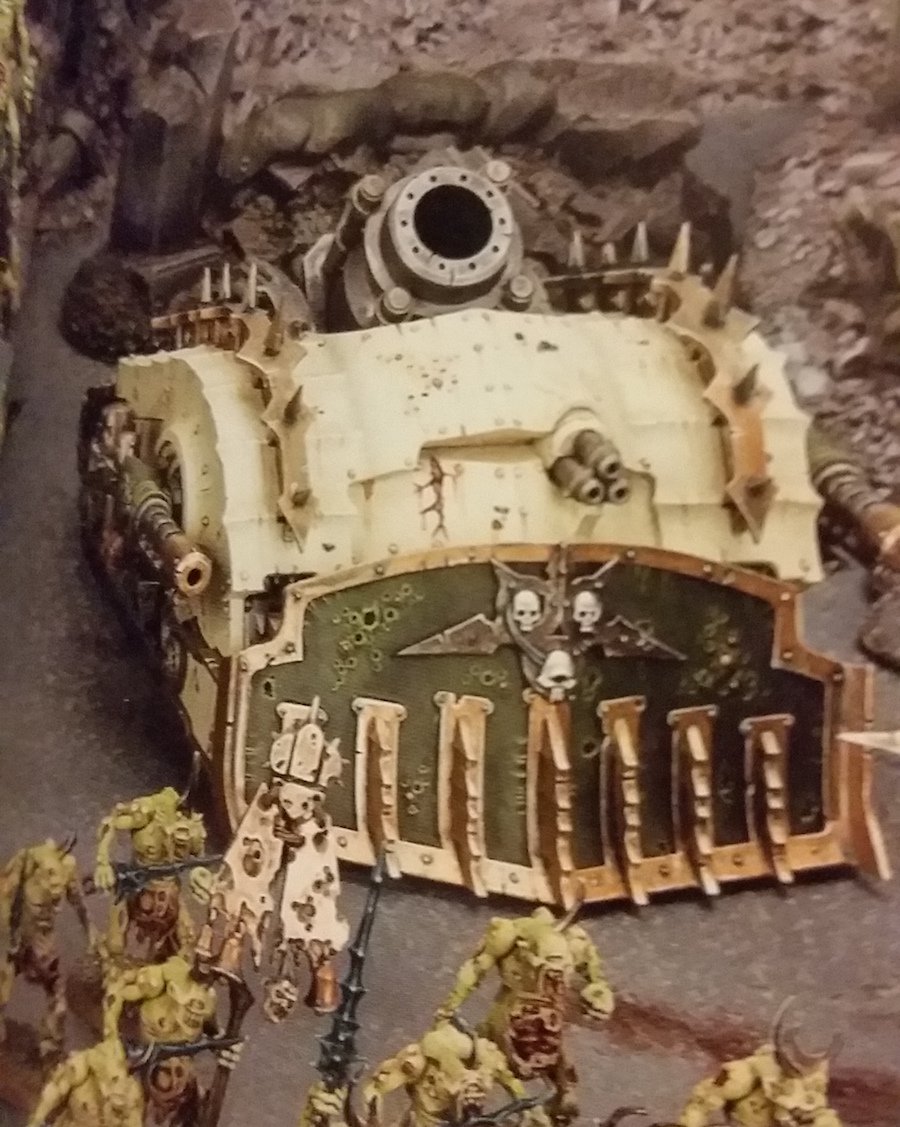 The Plagueburst crawler also does look to be equipped with weapons that are pestilence-ridden, and given its bloated bulk, it would make sense for it to be filed with disease to be fired from every orifice.
The rest of the entries in the image seem plausible. We know blight drones are getting new weapons–still no mention of a new Great Unclean One or anything (though I wouldn't be surprised), but perhaps the recent Blightwar release gives us a hint of what new daemonic forces we might expect to see.
The Deathguard will be out soon, but in the meantime, this could be a look at things to come.
What new Deathguard are you expecting to see? Does this rumor pass muster?