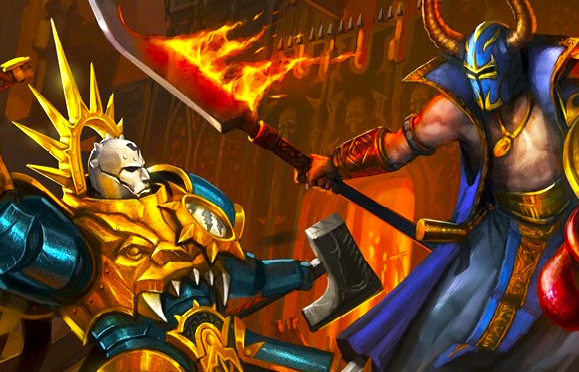 Games Workshop has a brand new look into the Narrative Side of AoS and how the General's Handbook 2017 is changing it up!
Narrative Games in Warhammer: Age of Sigmar are a chance for you to create your own stories, campaigns, epic clashes, and gaming memories you'll be talking about for years to come. That said, there is no reason you can't incorporate some of those same Narrative Elements in your standard Matched Play games, too. The General's Handbook 2017 will add some new options that you can play with to create the experience you want with Age of Sigmar.

A Time of War
The Mortal Realms are immensely varied, and thanks to new Time of War rules, you'll be able to reflect this on the tabletop in exciting new ways. Each realm has an associated spell that any Wizard fighting in it can cast, as well as several unique effects. Battles on the shores of the Gnawing Sea in Ghur force players to fight around wild beasts – try it out in your own games with the rules below: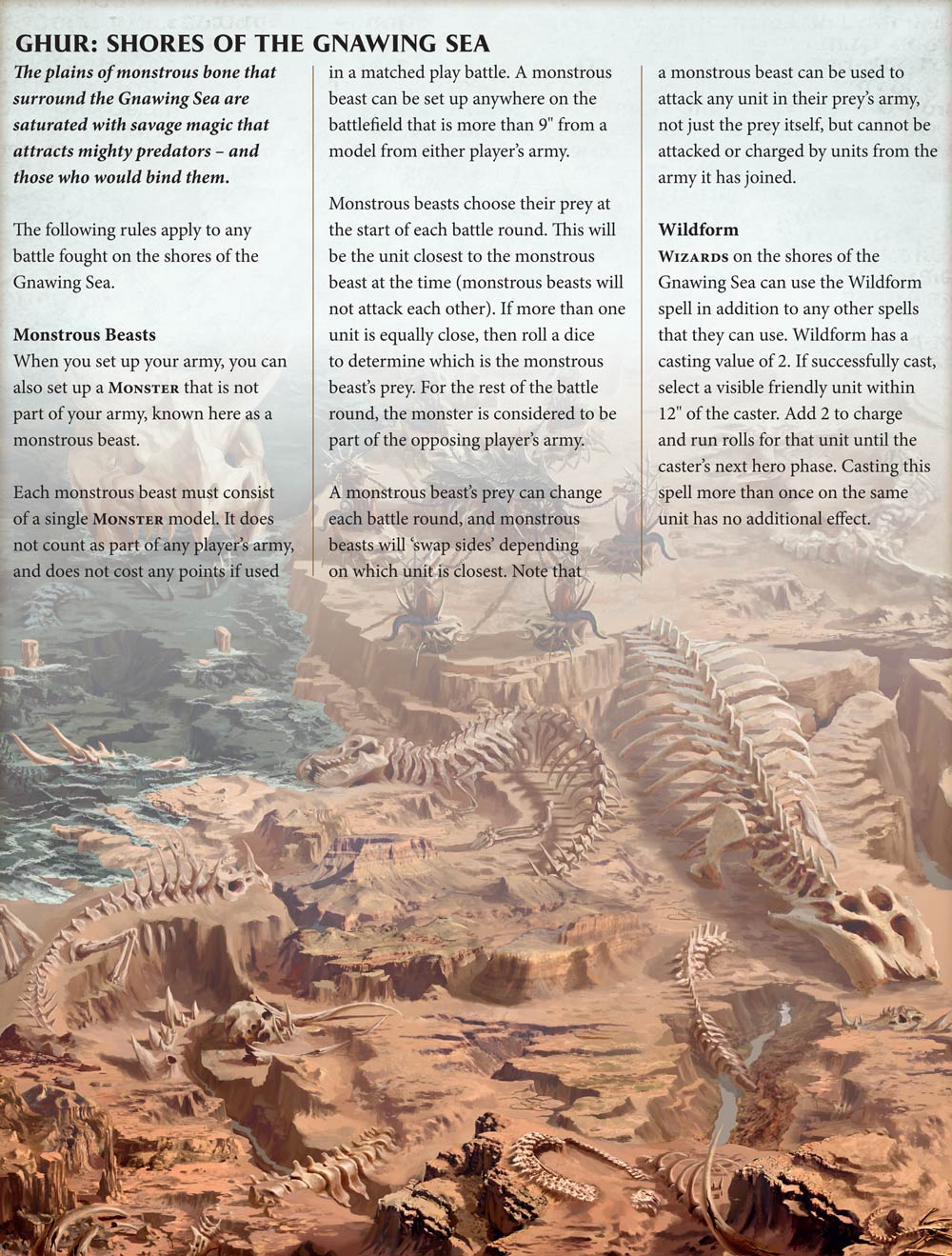 These new Time of War rules can add some variety to your games and definitely up the challenge. If you think your army is hot stuff, then why not see if you can still win when the decks are slighty (or in some cases not-so slightly) stacked against you?
New Battleplans
There are loads of new Battleplans for narrative play games, designed specially with one purpose – creating exciting battles packed with dramatic moments. We've taken these from the Realmgate Wars books and adapted them to allow any army to take part. These include Against the Horde, which pits a force of guerilla fighters against an enormous combined force in a desperate mission of assassination, while To Bind the Storm turns every single hero in your army into a lightning wielding Wizard battling to defend or destroy a mighty edifice: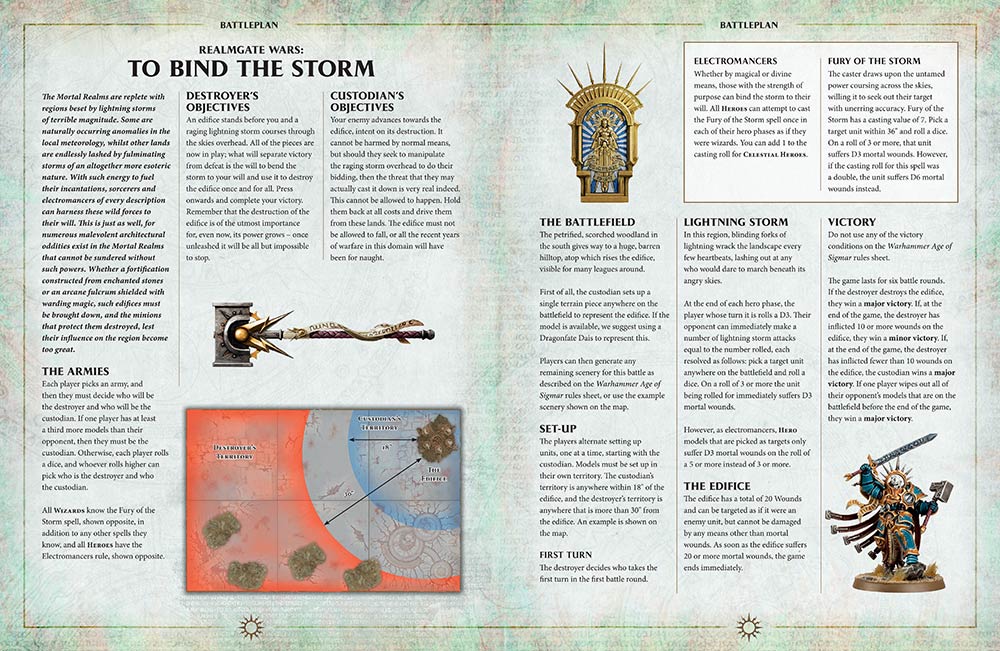 The odds might be against you – but you'll be able to fling lightning around the tabletop! Will that be enough to stop the on-coming tide or will the destroyer plow through to The Edifice and win? This sounds like a pretty exciting scenario of managing the "space" on the battlefield as much as your army. The Defenders have to maintain that distance at the cost of themselves otherwise the Destroyers will be able to wreck everything. I also like this battleplan because it could be any number of things that need to be guarded. Perhaps the defenders are heroes of the mortal realms trying to defend a relic of Sigmar. Or maybe it's a Chaos ritual that must be disrupted – that type of open story telling is what makes these games so epic. Combine them in a linked campaign and you've got the makings of one heck of a narrative!
The Siege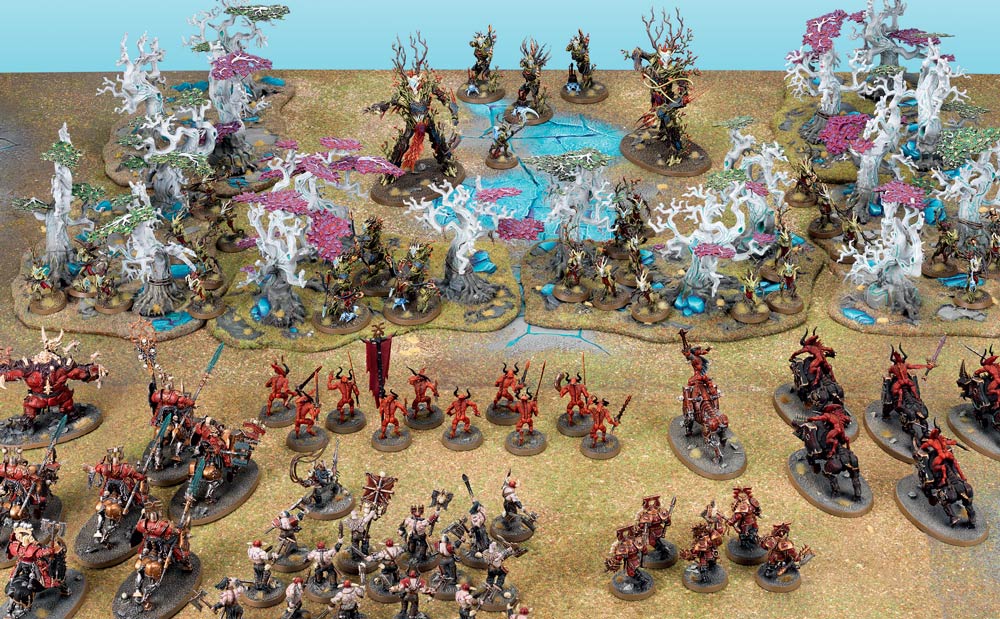 Siege Battles are back in the General's Handbook 2017 as well! These battles have new rules and scenario options that open up another aspect of narrative fun. What's great about them is that they are now scalable based on the game you want to play. They can range from small warbands of skrimisher fighting over a set of barricades all the way up to a grand siege on a massive fortification.
These games aren't just good for creating deep narratives – each Siege Battleplan is a test of both players' cunning, and each battle begins with a special Siege phase that allows you to tunnel under your opponent's fortifications or starve the defenders ahead of the battle.
And I thought it was just the rats tunneling…now we've got to worry about the enemy coming up from below! Better dig in this siege could last awhile…
The General's Handbook goes up for pre-order this Saturday! Are you ready for the game to change….Again?