Florida Man Sues Games Workshop for 62M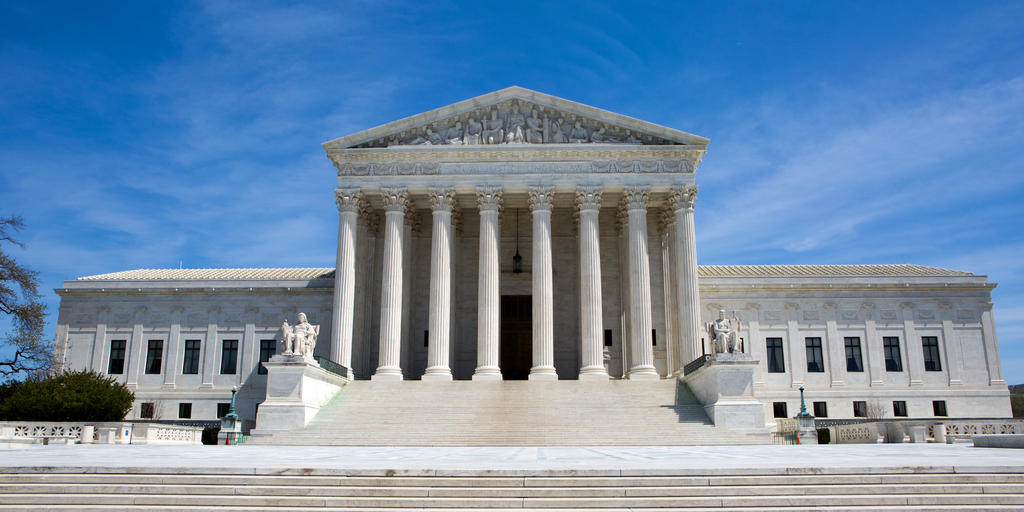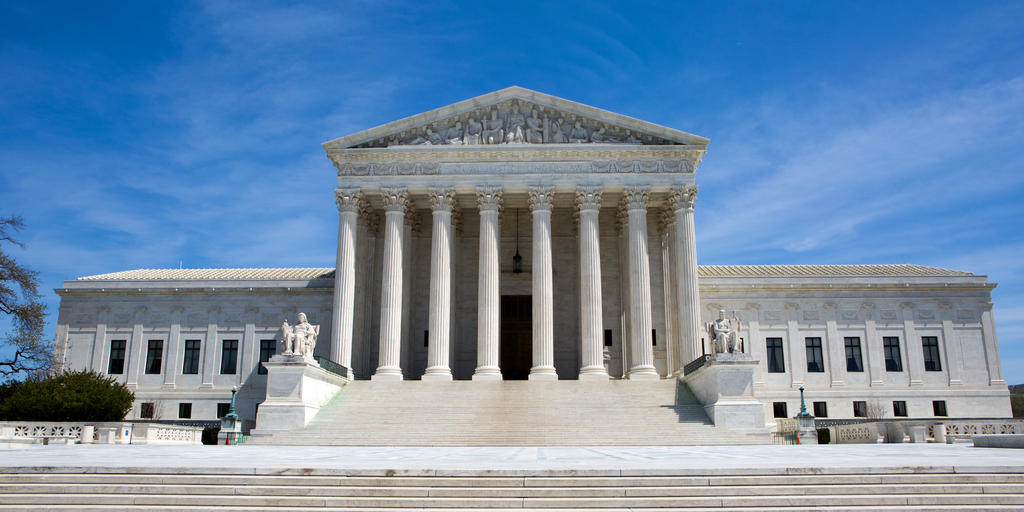 A Florida man has filed a suit against Games Workshop for $62 million. Here's the details of the case.
The Case Basics
The complaint was filed with the United Stated District Court – Southern District of Florida on May 31, 2017.
David Moore, a Florida Man, is suing Games Workshop. Alleging fraud, price fixing, tortious interference, violations of the Sherman Anti-Trust Act and Racketeer Influenced & Corrupt Orgs. Arct (RICO), and Unfair Trade Practices under 18 & 15 USC, Moore aims to reclaim $62.5 million in damages, broken up as follows according to the official complaint document.
Here are some excerpts from the complaint:

Plaintiff Seeks Damages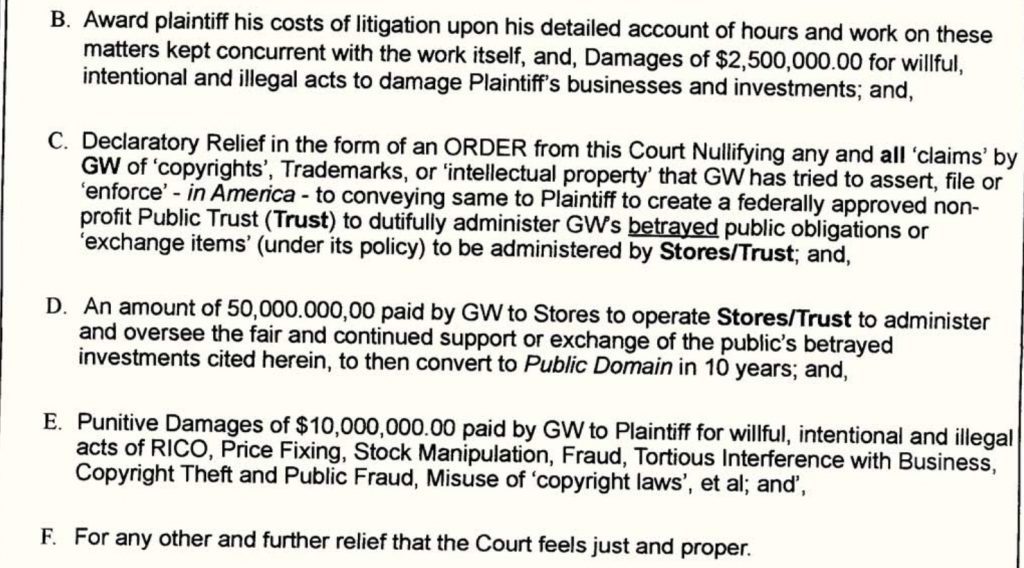 Plaintiff's Allegations
The complaint is a 6 page document altogether and outlines 5 causes of action: "Fraud, Restraint of Trade, Willful Pump and Dump Scheme, Conspiracy, and Breach of Contract." The nature of the action stems from Moore's allegation that GW maintains a "Monopoly on Sci-Fi/Fantasy Wargaming."

Subscribe to our newsletter!
Get Tabletop, RPG & Pop Culture news delivered directly to your inbox.
Plaintiff supports the allegation with 40 examples that outline his case against GW, including a conspiracy to defraud businesses:

Which he asserted itself was being carried out by those without ethics and morals.

You can read the full text of the court complaint here. Accompanying it was a 6-page affidavit, filed in support of the complaint, both filed pro se by Moore.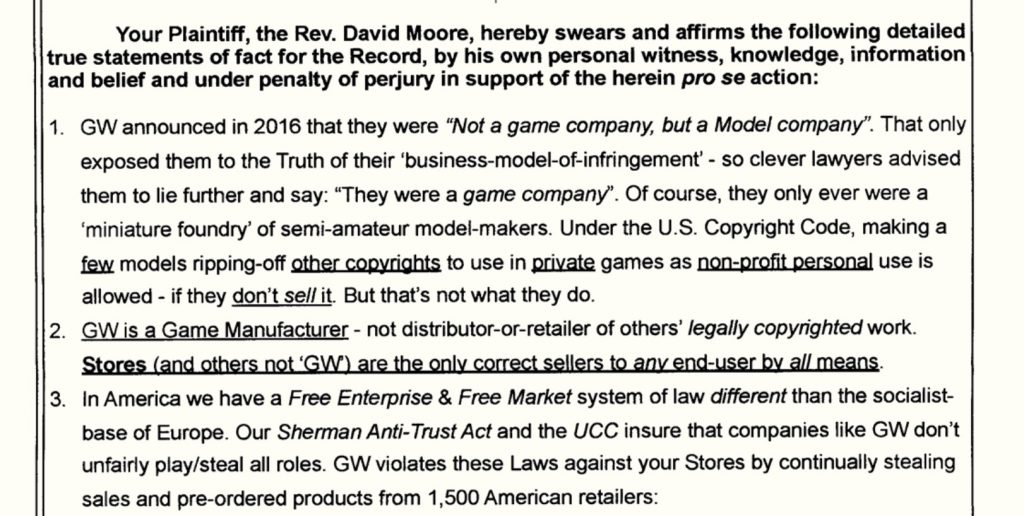 Filed along with the affidavit was Exhibit A, a letter from Games Workshop in which they cite a violation of GW Advertising Policy, which seems to be one of the core tenets of Moore's case against GW.
Case Thoughts
BoLS has talked to a legal consultant who has the following thoughts on the case:
Clearly somebody is very angry.
The plaintiff is representing himself, pro se. He possesses an LLM, which is similar to a doctorate in law. It's roughly equivalent to what you would have if you were going to teach law school, or specialize in a practice area, like Torts, or Environmental law, oil and gas, etc. The plaintiff may have been a lawyer at one point, but it is unclear.
The court has sent him notifications for not following proper legal filing procedures.
This is a federal case filed in Florida, where the plaintiff lives, but the named parties are from other states, such as South Carolina.
The plaintiffs have claimed just about everything you can claim and named essentially all of GW's executives. It will be difficult to get jurisdiction on them personally.
At a high level, this is what is called a "bathtub case". The kitchen sink wasn't big enough so the plaintiff threw the bathtub at them.
It reads as essentially a laundry list of complaints about how GW has done business over the last twenty years – distilled into a lawsuit.  Some of this could have teeth, as any company running its own retail stores and adjusting stock levels in the way asserted is a grey area.
On the other hand self-represented pro se cases almost invariably go nowhere.
On the other, other hand Games Workshop hasn't responded yet, which likely means a voluntary extension.
~We will continue coverage as the case moves forward. Have at it.
Latest News From BoLS: