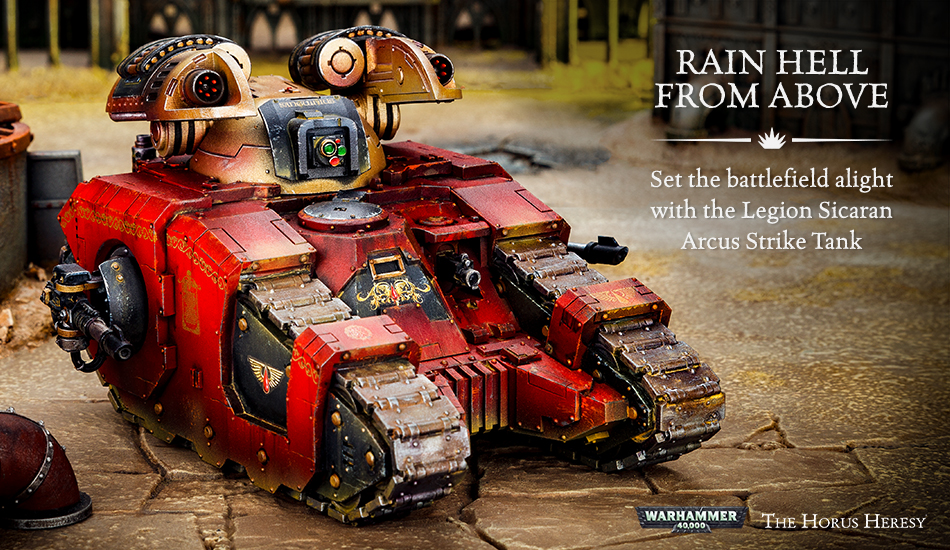 Forge World has a new tank coming and more goodies this weekend!
via Forge World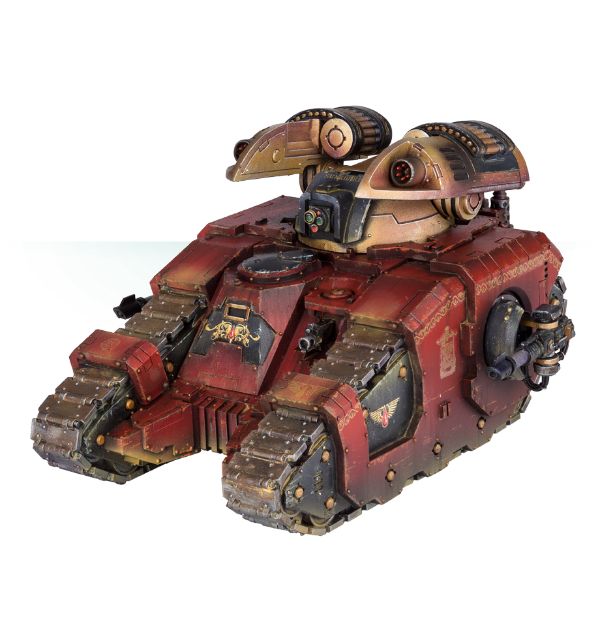 Once the Arcus strike tank was one of the most advanced support platforms available to the Space Marine Legions, but for reasons long since lost to the past, the Adeptus Mechanicus holds the pattern as a slight against the Omnissiah and refuses to produce or repair such vehicles. Without the specialised knowledge of the Machine God's adepts, the advanced launchers of the Arcus have slowly failed and been replaced with more common rotary launchers and stocks of its rare warheads have dwindled. Now it is used by the Space Marine Chapters that retain examples of this rare pattern as a fast strike tank, racing it forwards to saturate a target area with incendiary devices of a more commonplace provenance and using its renowned speed to escape unscathed, enabling them to clear otherwise redoubtable bunkers and fortresses with brutal efficiency.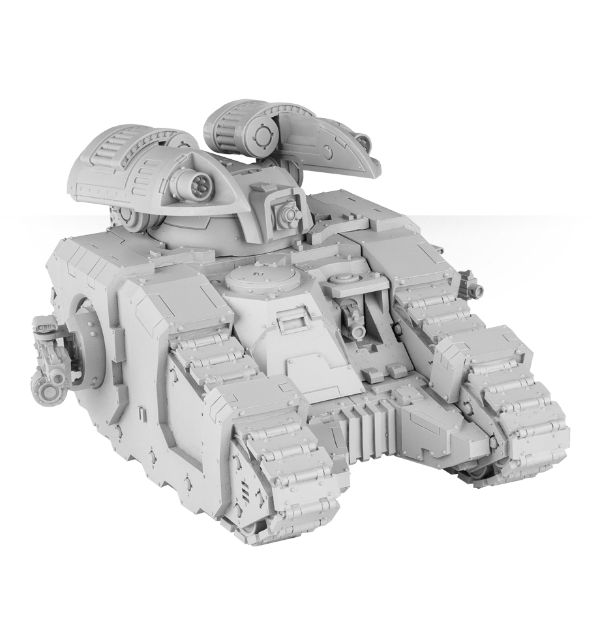 This multi-part resin kit contains the components necessary to assemble a Legion Sicaran Arcus Strike Tank. Sharing much of its details with the more common Sicaran Battle Tank, based as it is on the same chassis, this pattern is differentiated by the dual rotary missile launchers that adorn the turret. These are supplied with ammunition by dual curved missile feeds, with a sensor array at the front of the turret providing vital targeting data for the onslaught of explosives. Included are a wealth of other armaments with 2 heavy bolters and 2 lascannon on the sponsons, featuring targeters, ammo drums and shields, and heavy bolter mounted on the hull to the left of the hull's hatch.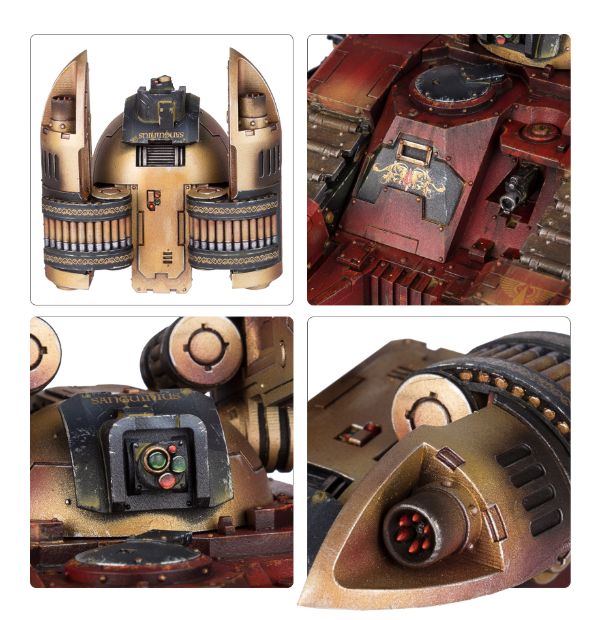 This resin kit comes as 44 components.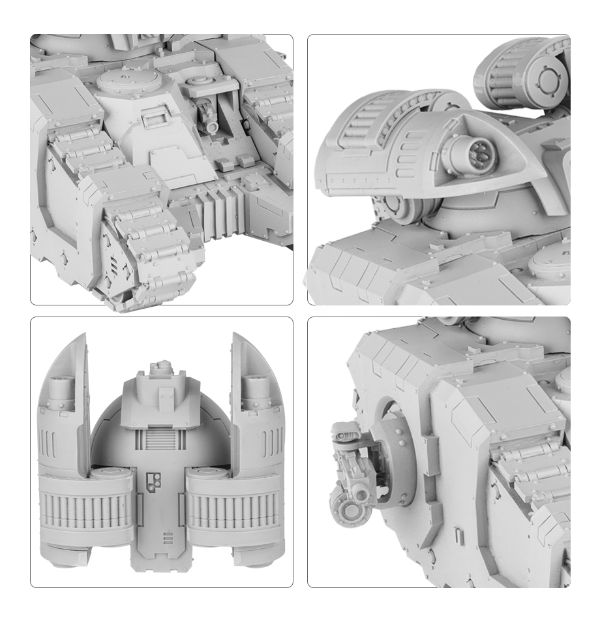 The Legion Sicaran Arcus Strike Tank is a Heavy Support choice for the Space Marine Legion army list found in The Horus Heresy Legiones Astartes – Age of Darkness Army List book, and an Elites choice with the following keywords in Warhammer 40,000: Imperium, Adeptus Astartes . Rules for fielding the model in both game systems are available as a PDF download: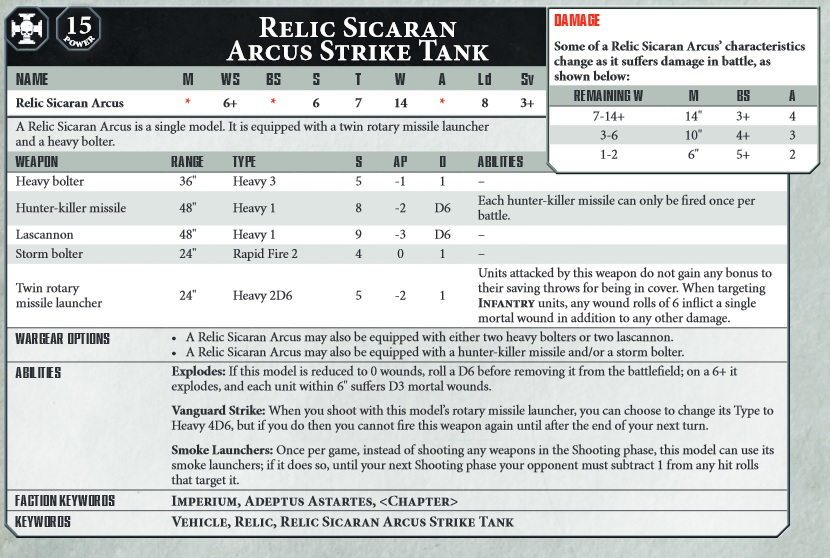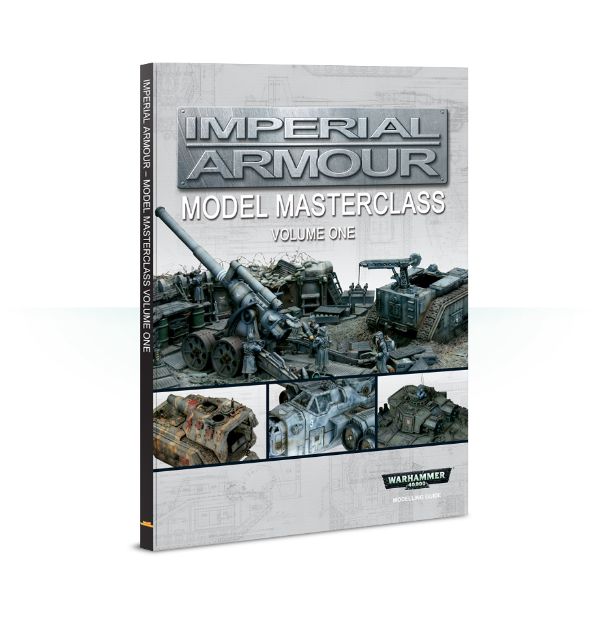 Model Masterclass Volume One deals with advanced techniques for modelling and painting your Forge World and Games Workshop models, including a guide to working with resin. Written by two of Forge World's studio team – Phil Stutcinskas, winner of many model competitions including the prestigious Euro Militaire 2006 Best of Show, and multi-Golden Daemon award winner Mark Bedford – the book is a 128-page full colour softback, lavishly illustrated with high quality photos, featuring numerous advanced modelling and painting techniques for making your Warhammer 40,000 models truly something special.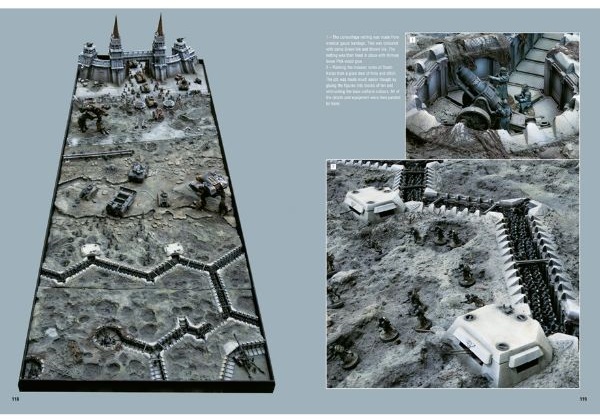 Whether you are building and painting a centrepiece model for your army or constructing a detailed diorama for display, this book is packed with innovative techniques for construction and painting to help you create stunning models. All the techniques are demonstrated, in step by step detail in extensive construction and painting sections that range from painting tanks to constructing a diorama, to building wargames scenery and terrain.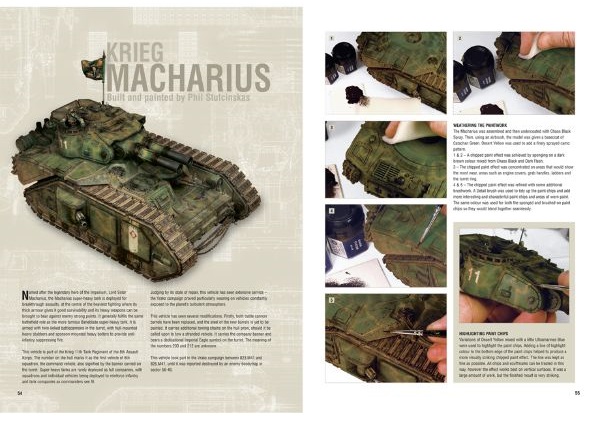 Contains:
– An overview of the tools and equipment used in this book.
– Advanced painting and modelling techniques outlined below:
– Cleaning up resin kits
– Battle damage
– Weathering
– Airbrushing
– Painting vehicle camouflage
– Using Brass Etch
– Creating dioramas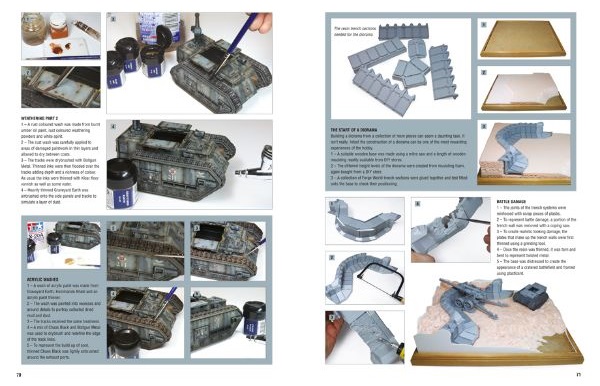 Miniatures shown in step by step guides:
– Renegade Medusa
– Cadian Stormsword
– Krieg Macharius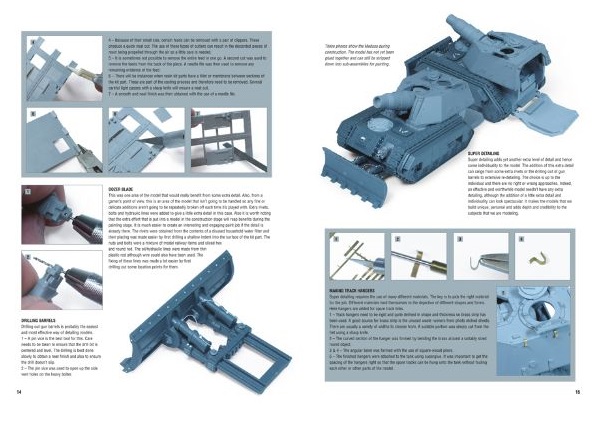 Dioramas shown in step by step guides:
– 'D-Battery' 45th Artillery Company
– Typha IV Imperial airbase
– Siege of Vraks 'Sector 577-449' terrain boards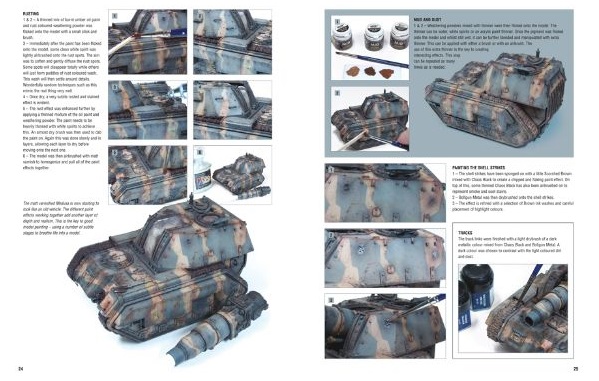 Miniatures shown in gallery:
– Krieg Macharius Vanquisher
– Marauder Destroyer
– Marauder Bomber
– Valkyrie
– Thunderbolt
– Tau Barracuda
– Tau Tiger Shark AX-1-0