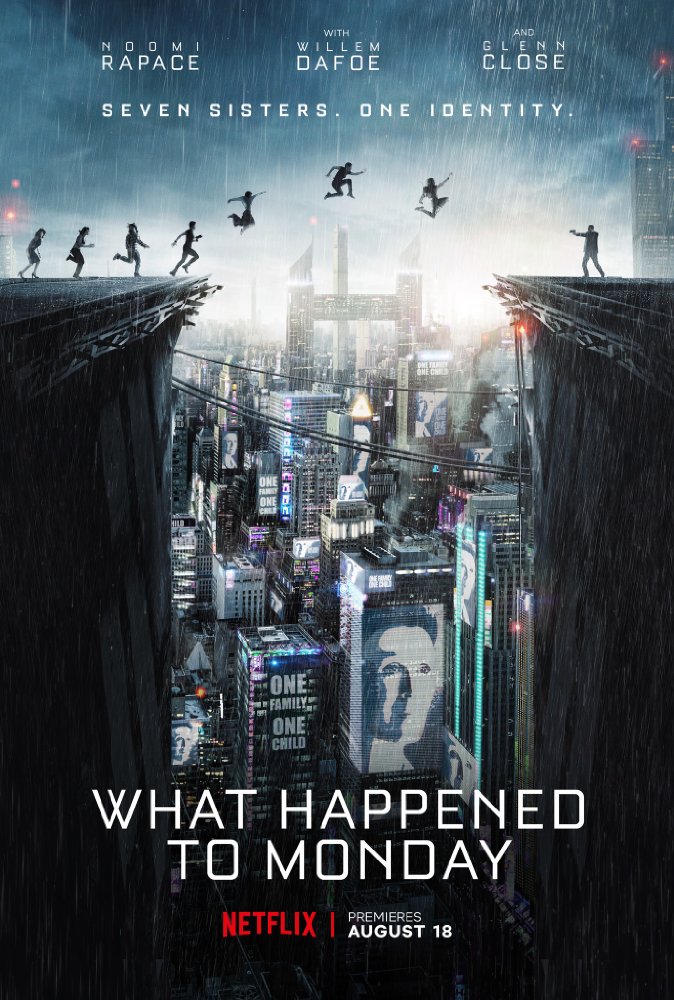 Seven sisters. One identity. All Noomi Rapace, all the time.
A new sci-fi thriller from director Tommy Wirkola – who is more known for his pulp films like Dead Snow – with Willem Dafoe, Glenn Close, and Noomi Rapace.
In a world where families are limited to one child due to overpopulation, a set of identical septuplets must avoid being put to a long sleep by the government and dangerous infighting while investigating the disappearance of one of their own.
Sounds similar to Orphan Black, without the clone aspect. It is grittier, though…
The reviews so far have been mixed – from "stupendously silly" to "guilty pleasure B-movie mayhem." If you enjoy bad movies with good actors this one sounds like it's up your alley. I'll probably watch it at 3am on Sunday morning when I'm unable to fall asleep.
What Happened to Monday is on Netflix now. As does The Defenders.