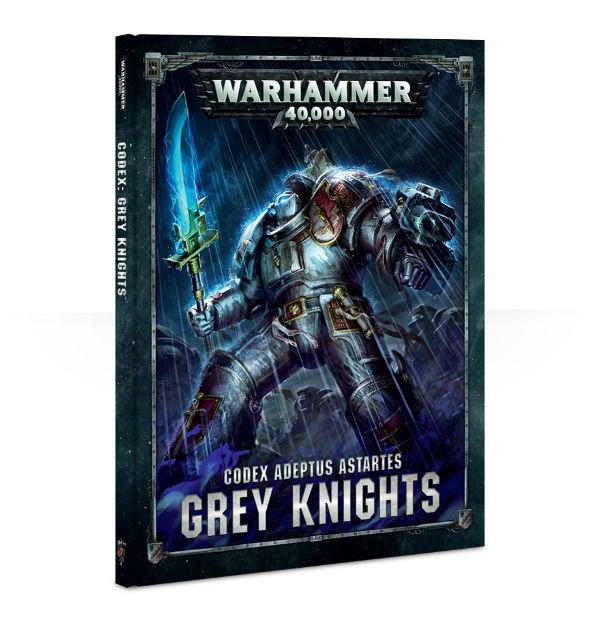 Goatboy here again and I have a quick review of the new Grey Knight codex just for you!
The Basics
Overall I think the book looks alright and doesn't really break the mold we saw with the newest Marine Codex.  The initial rules and flavor is still there, with extra add-ons and dodads to make you purchase it to get the most out of your expensive, mind bullet marines.  I won't lie the idea of a full Dreadknight army is pretty enticing but I kinda wish we had more in this book.  Enough of that – let's begin.
First of all we got a full book with more rules.  I think this game will be dramatically different by December.  This book has the feeling of getting worked on at the same time as the Marine and the upcoming Chaos Space Marine books.  There is a lot of rehashed rules and other bits that give you the feeling of balance between the released books as well as a balance between the Index rules.  It has me thinking everyone will be pretty decent when they get their rule book and especially with the edition of "army type" rules to help fill them out.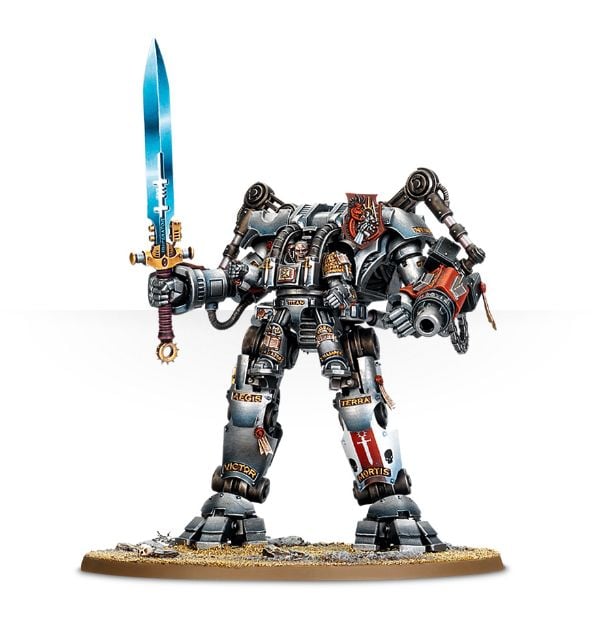 I'm a Grand Master now – WOO HOO! Also my favorite movie is Matrix3.
New Units
Grey Knights got some new units.  The 2 New ones are the Grey Knight Psychic Chaplain and the Grey Knight Grand Master Dreadknight.  I like both of these new units and think they add a lot of flavor to the army.  I am not sure how good they will be – but again I love big Monster armies so the idea of 8+ Dreadknights has me a bit tingly.  The pics shows the Grey Knight Chaplain is the special edition Chaplain so maybe it will be easy to get now.  Plus it adds some interesting conversion material for those wanting to do more Chaplains.  And again the idea of a Dread Knight Character jumping around is pretty friggin cool.  I saw a pretty amazingly converted Dread Knight Army at the BAO and it just screams to get a true leader pushing the army into the fray. The other 2 kits are the Storm Talon and the Storm Hawk from the Marine codex.  It is good the Grey Knights got them as it gives some much needed Anti Air as well as other options that are not just expensive marines.

Disciplines & Relics & Strategems
Grey Knights got a full set of Psychic powers to use and abuse in the current game.  Overall there isn't a whole of of amazing in here beyond a few bonus spells like Sanctuary that gives a Grey Knight unit a +1 to their Inv save (when mixed with a strategem it gives your Grand Master in Dreadknight armor a 2+ inv save).  Vortex could be pretty interesting if it goes off and hits a few people.  Its range is very short (12 inches) but it at least can do multiple Mortal wounds to those surrounding the Vortex of doom.  If Grey Knights had some longer range options, Astral Aim could be fun as well – but with everything being 24″ it gets harder to use.  Of course if the game goes to even more heavier terrain it could be a pretty mean spell.
The army has a set of Relics that feel pretty good.  They have some weapons, a sweet banner, and a few other things.  It is good they have them and while the relics are not amazing as some of the Marine ones they do add some flavor. Thankfully they don't cost points to take so it isn't like you are stressing to squeeze as much as you can out of this army.  Mixed with some of the Warlord traits and you could have a really fluffy hero leading the way into battle.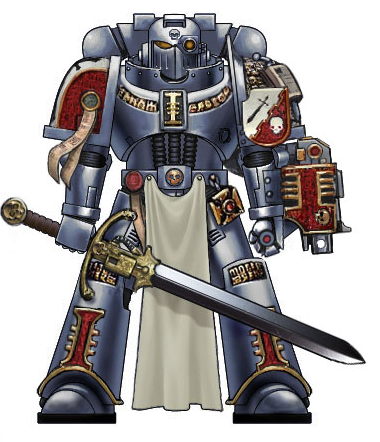 Hey they got that whole – super objective secured option for their Troop choices in the list.  It seems to be common thing and will most likely show up in every book.  So be prepared for newer books to a pain when dealing with Troop choices. They also got the rule Brotherhood of the Psyker which pretty good with everyone getting a +1 to casting and denying things.  This is pretty good as it means you should hit your 8 casting spells on average dice.  It also gives you a better shot at stopping some weak Brim Smites or low level damage/movement spells.
The Strategems seem pretty good with a bunch of different options like casting another spell, throwing 3 dice to cast a spell and picking 2, as well as the ones leaked like getting to attack again.  I talked a bit about it before but they also have one that gives a unit a +1 to their Invulnerable save which is pretty neat to make a crazy awesome Grey Knight Dreadknight Character.  50% of them look to be copies from the Marine codex which has me wondering how they interact with the whole Warlord choice.  Do you get to use two Orbitial Bombardments as you are both a Grey Knight and an Adeptus guy?  Is there even an issue here?
Since you can pick your Warlord trait – you could have a real pain in the butt anti Daemon option with one of the choices.  Giving a -1 to all Invulnerable saves within 6 inches of the warlord sounds like such a rough thing to have on a Jumping around Dreadknight.  Hrm it makes me think they really want you to play a lot of Dreadknights.
They still have the "ghetto" smite that is short range so at least you don't have to worry too much about people getting mad when you go crazy with the Smites. Thankfully the army seems to work the same way as before – so if you had gotten used to how they play now you won't have to change too much.  A few things got changed point wise but overall you got a few more toys, some options, and a feeling like your army is fully complete.

Early Thoughts
Army list wise I talked about the all Dreadknight army (coming to a copy and paste army build article soon as I get the points) utilizing some Imperium allies.  I think the Eversor and Culexus could do some cool things as well as the whole idea of a ton of Characters messing up your target priority.  It probably won't win against the horde options I have seen but any "elite" army would be worried to face so many murder Baby Bjorns on the battle field.  That list is one of the few "Imperium" based lists that might make me pull out the random Dreadknights I have and hunt down some Eversors.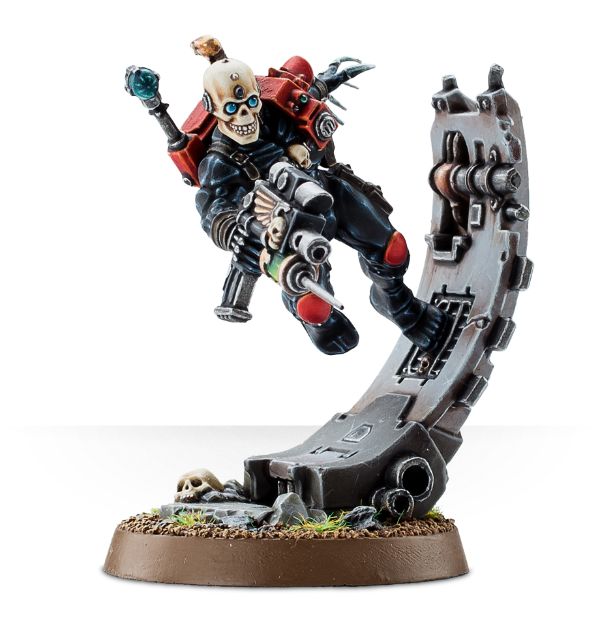 The only thing l love more than hanging out with my Grey Knight buddies is blowing up in the enemy warlord's face!
~Overall I give this book a B- as while it gives some good stuff to Grey Knights – they are still just expensive marines.