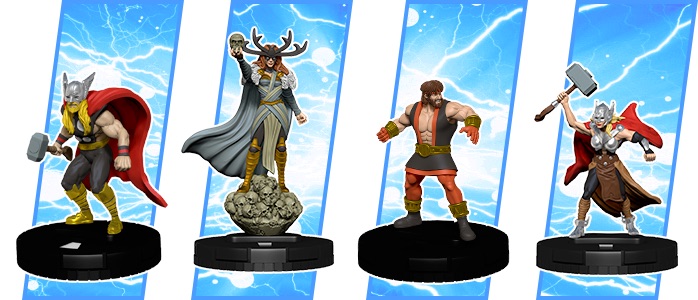 WizKids share a bunch of previews for the massive new set – come take a look!
There's a lot of variety and possibilities with this set. It includes Asgardian heroes and allies like Balder, Sif, and the Warrior's Three; and villains Loki, Scurge, and Hela. The set also includes Avengers allies the Incredible Hulk. Colossal Super Boosters return with this set, as well. You can build new teams with sub-themes including Eternals, Masters of Evil, Avengers, Serpent Society, and more.
Take a look at some of the possibilities….