HeroClix: The Undead Rise to Fight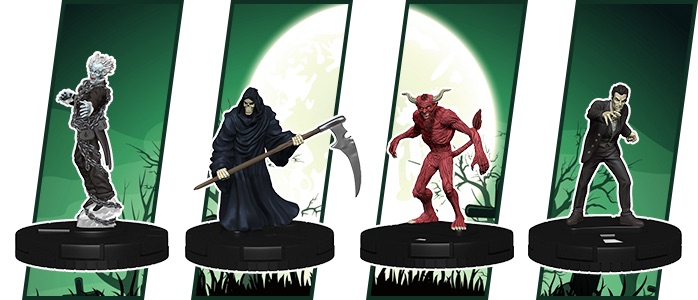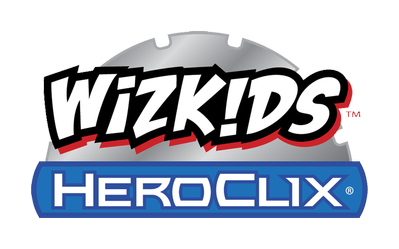 Zombies, ghosts and more rise up in this new set. Team up with big name monsters and fight against undead hordes!
In this 24 count gravity feed there are 19 different figures. The breakdown:
9 Common figures
8 Rare figures
2 Chase figures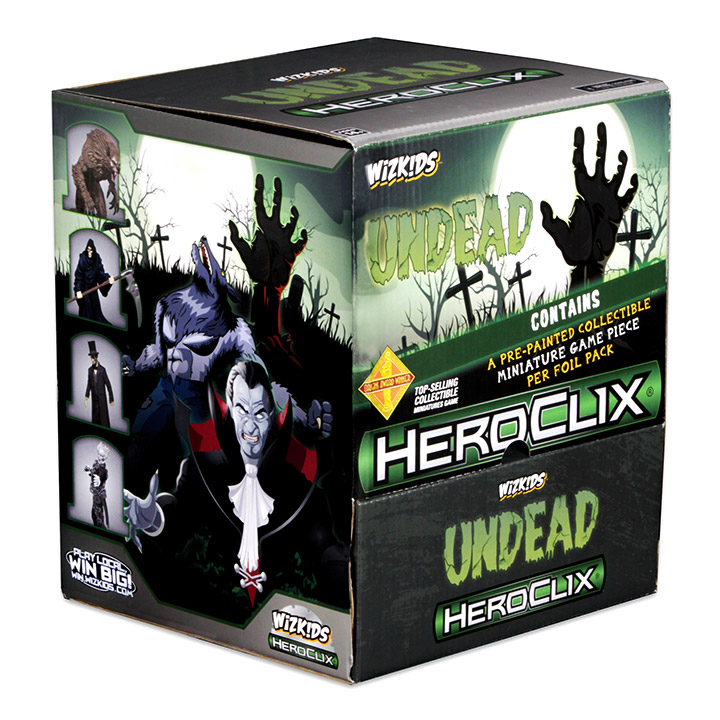 Included in the set…
Jacob Marley has a short three click dial, but with 35 points to add to your force, he is sure to make his point known before disappearing back into the ether. Jacob has a range value of 4 and the Flight symbol, but his trait Ghostly Form limits his ability to use the Carry ability somewhat by only allowing him to carry other characters with the Ghost Realm keyword regardless of their speed symbol. This can come in handy with his Improved Movement: Ignore Blocking Terrain and Character Bases symbols that let him phase through walls and characters alike.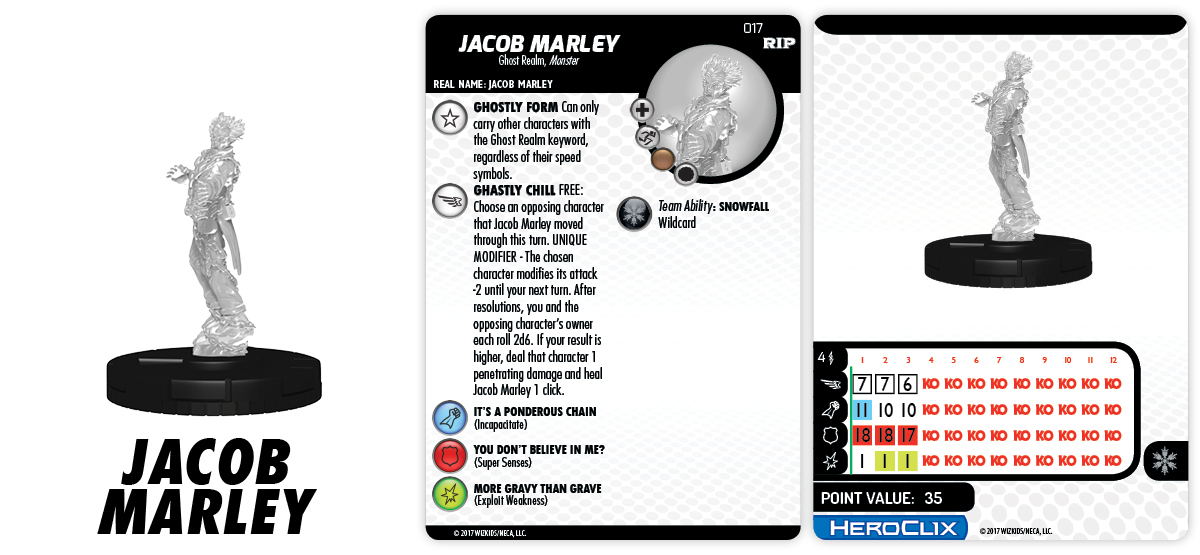 Latest News From BoLS: