Mini Tabletop Gaming Fog Machine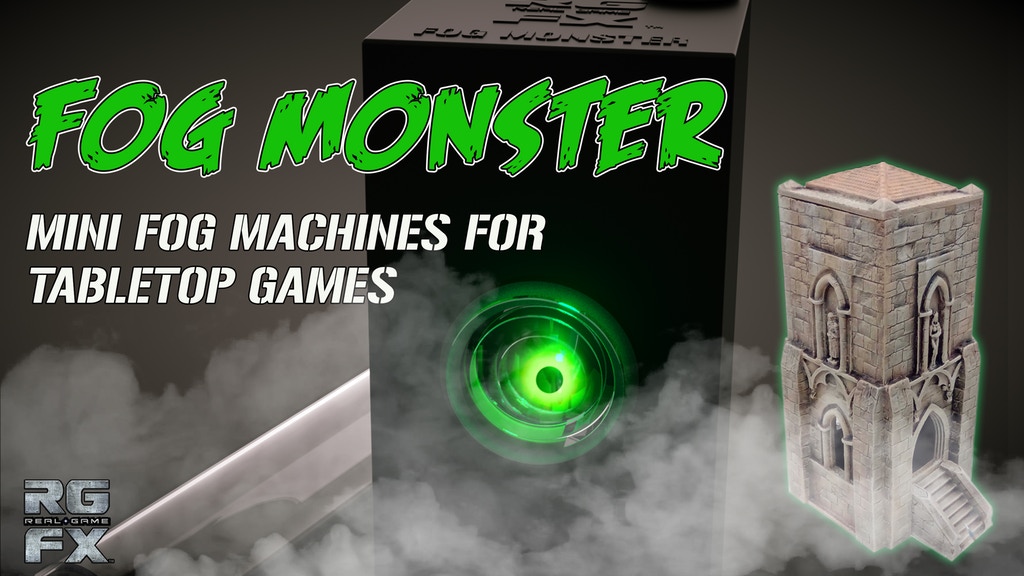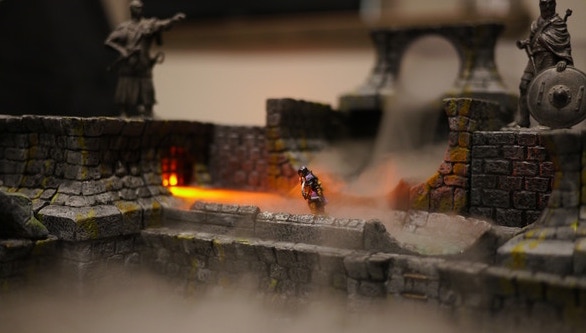 Add some atmosphere to your games and level up your miniature photography with some creepy fog…
With the simple turn of a switch the Fog Monster will immediately begin producing Fog. Fog Monster uses an ultrasonic transducer that atomizes ordinary water and turns it into a cool dense fog that rolls across your game terrain with creeping, crawling ground effects. Technical explanation of the process found here.
Includes:
4″x4″x8″ Fog Monster Fog Machine
110v Power Supply
12″ straight clear tube
Free shipping to USA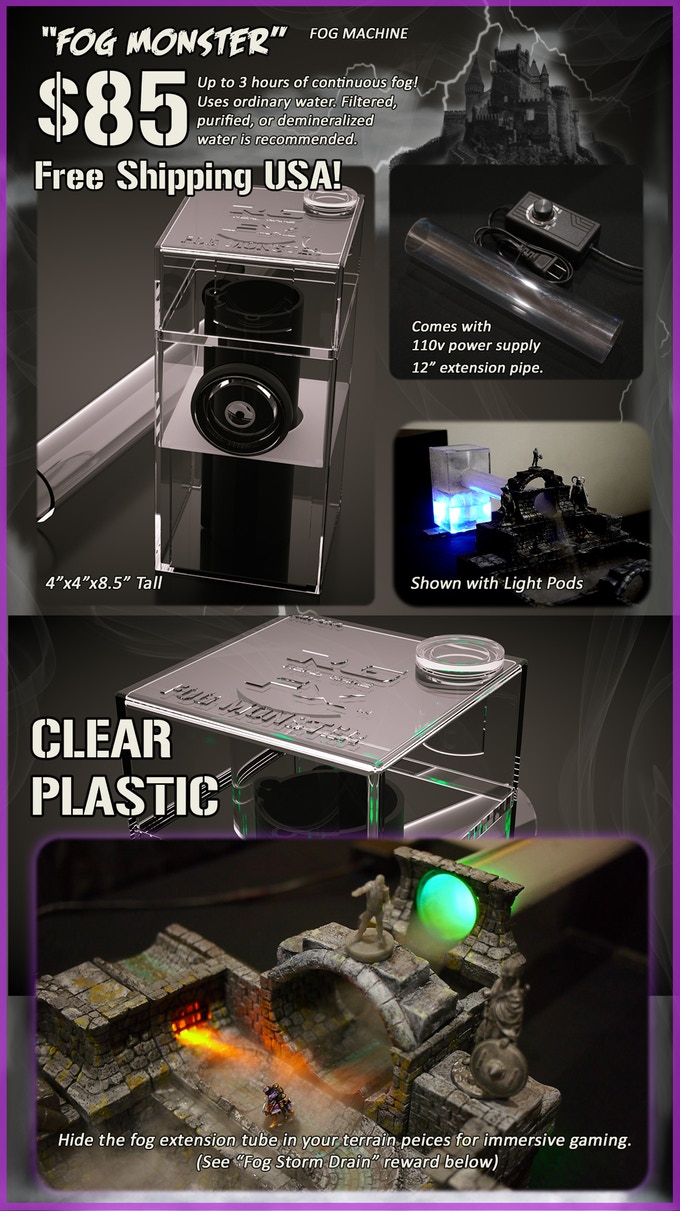 Also available for a $99.00 pledge…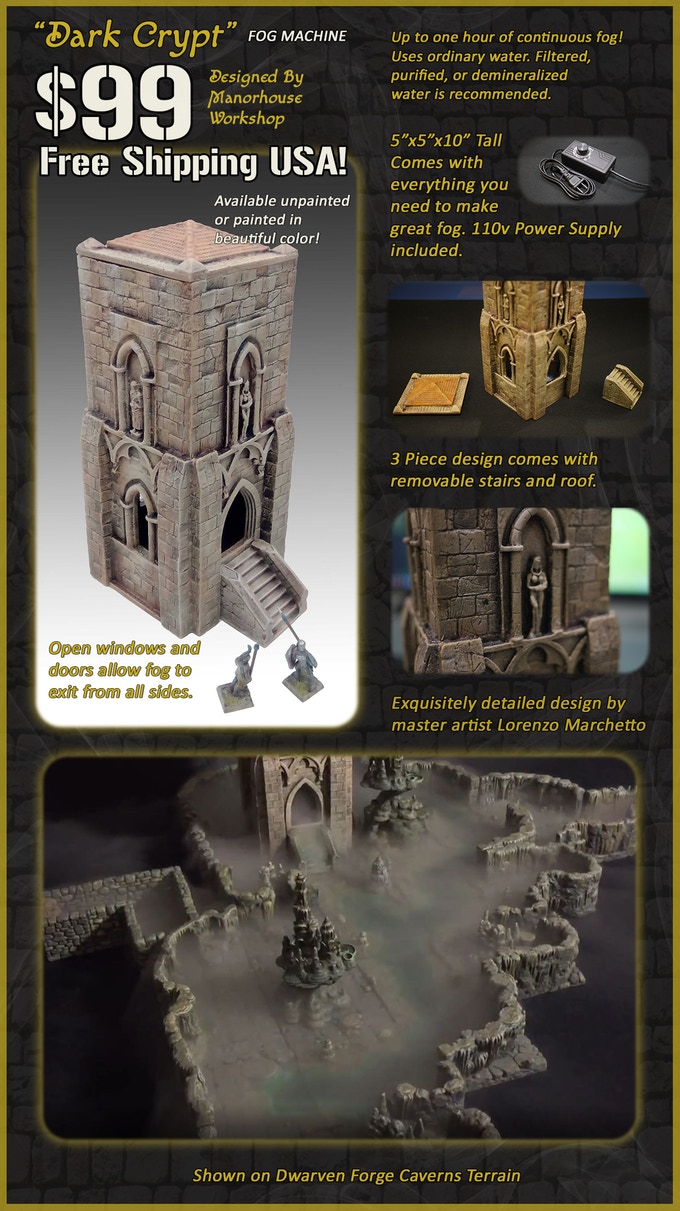 Stretch goals include an extended pipe system and terrain pieces that allow more flexibility.
Latest News From BoLS: