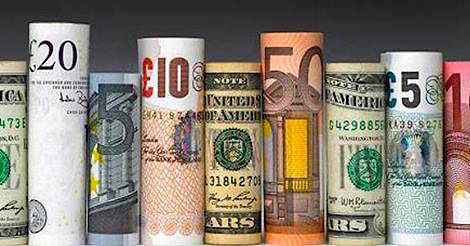 The Age of Sigmar returns with a vengeance. Get you wallets ready!
Here's what's headed your way this weekend according to numerous industry professionals:
The General's Handbook 2017 is here with a lot more!
Age of Sigmar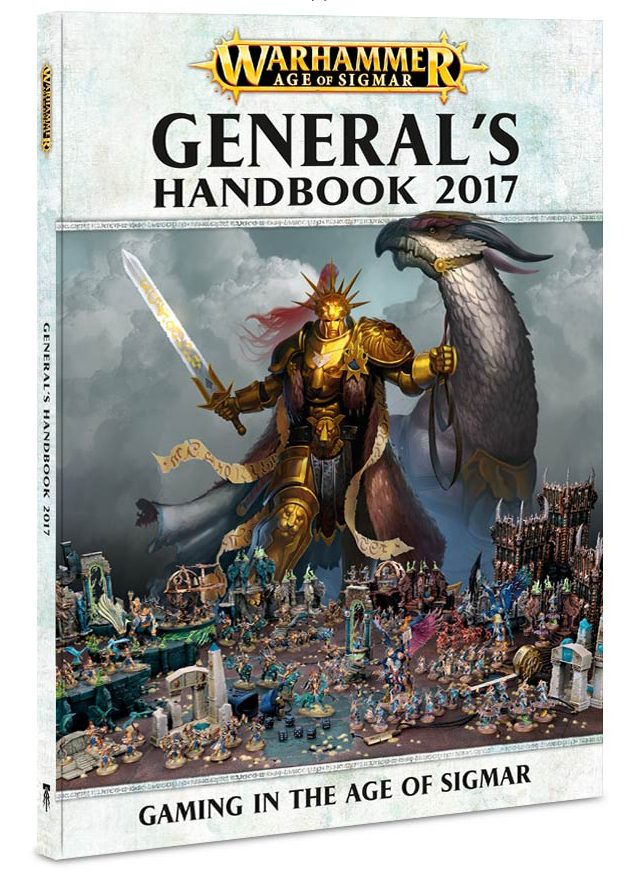 Generals Handbook 2017 £20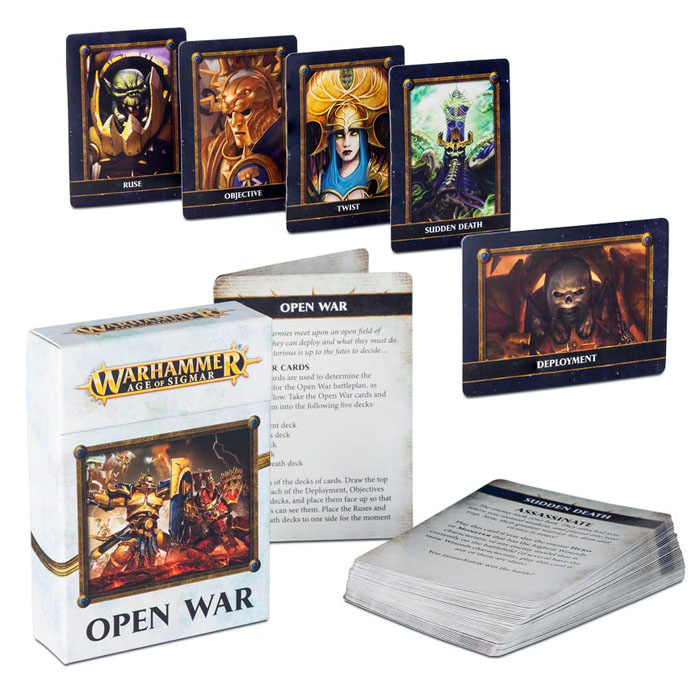 Age of Sigmar: Open War Cards £10
Warscroll Cards: Ironjaws £10
Warscroll Cards: Bonesplitterz £10
Warscroll Cards: Sylvaneth £10
Warscroll Cards: Beastclaw Raiders £10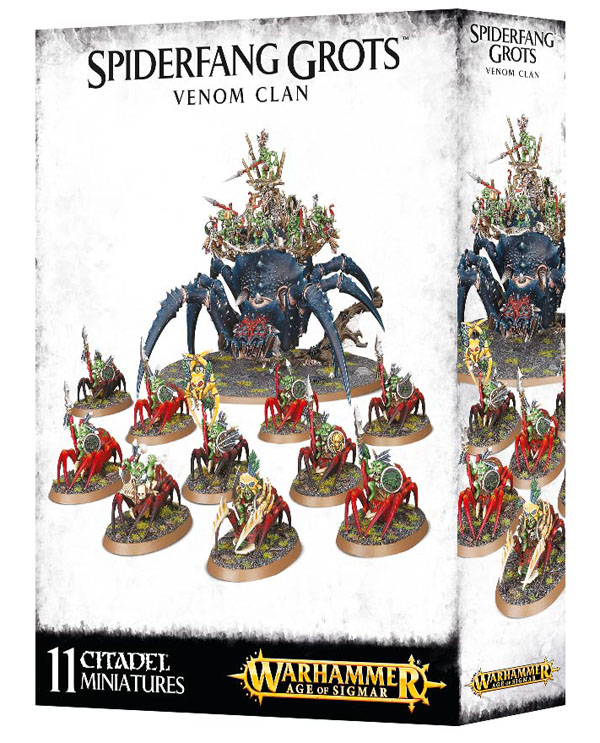 New Combo Boxes
Warherds: Bloodfeast Gorgers (1 Ghorgon, 3 Bullhors): £45 
Slaves to Darkness – Harbingers of Ruin (2 Chaos Chariots, 5 Chaos Knights): £50 
Daughters of Khaine – Blood Coven(1 Bloodwrack Shrine, 10 Witches): £60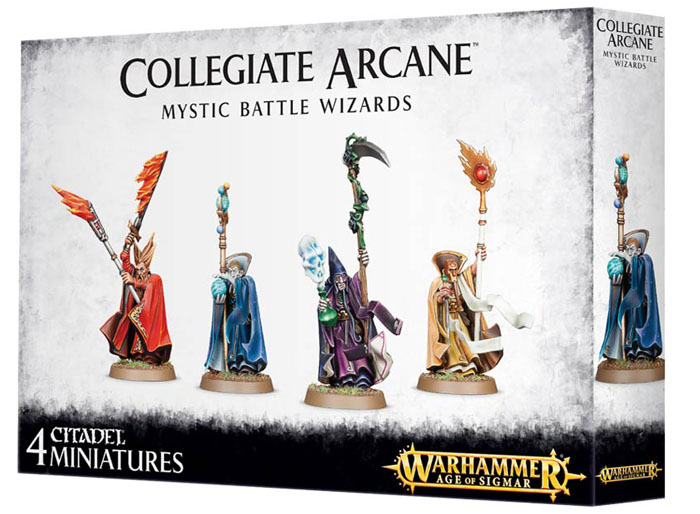 Collegiate Arcana – Mystic Battle Wizards (4 Battle Wizards): £25 
Spiderfang Grotz – Venom Clan (1 Arachnarok, 10 Spider riders): £40 
Aleguzzler Gargants – Colossal Crushers (2 Giants): £45 
Deathrattle – Barrow Lords (1 Wight King, 5 Black Knights, 10 Grave Guards): £40 
Nighthaunt: Tormented Spirits (1 Carin Wraith, 3 Spirit Hosts, 5 Hexwraith): £32.50 

Hobby Items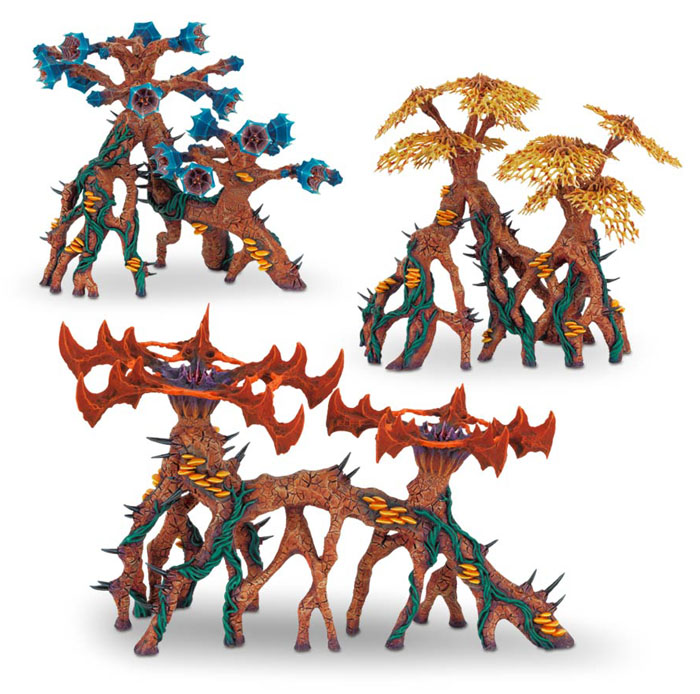 Deathworld Barbed Venomgorse £35
Deathworld Shardwrack Spines £20
Deathworld Eldritch Ruins £25
Black Library

THE STORY
For Ianthe, war is all too familiar. A former soldier in the Astra Militarum, she now serves Inquisitor Covenant as an agent of the Throne. Her first mission sees her investigating a cult called the Children of Eternity. Falling foul of the local Enforcers, Ianthe soon learns that war in the shadows is seldom straightforward and that the local, angry law-keepers are the least of her troubles.
Written by John French
Total running time is approx 1 hour 7 minutes. Performed by Colleen Prendergast, Steve Conlin, Cliff Chapman, Annie Aldington, and Toby Longworth.
THE STORY
He is Fulgrim's champion, the Soulthief, and the Scion of Chemos. His name is whispered and cursed across both time and space, a peerless blademaster who even death cannot threaten. He is Lucius the Eternal, blessed by Slaanesh and the greatest swordsman of all the fell Legions imprisoned within the Eye of Terror. With his armies exhausted by unending war and consumed by their own twisted iniquities, Lucius turns to an erstwhile brother of the Emperor's Children to rebuild his strength. Faced with betrayal from without and even from within his own flesh, will Lucius discover something that even one who cannot know death should fear?
Written by Ian St Martin
~What are you picking up?