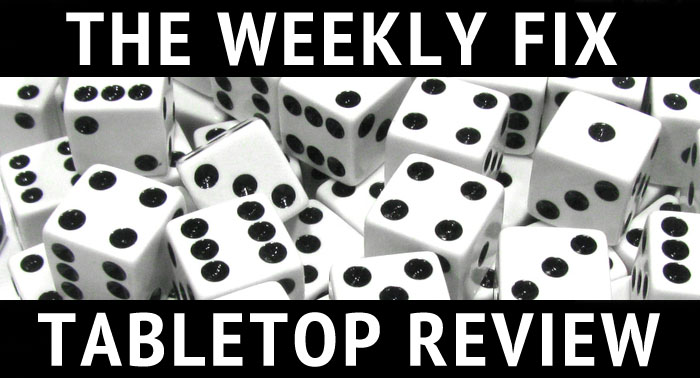 Welcome back, this week we have news from Wyrd Miniatures, Infinity, Otherworld Miniatures, Bushido, Hasslefree Miniatures and more!
Corvus Belli presents new Infinity previews:
This week Modiphius Entertainment presents the Synths for Fallout: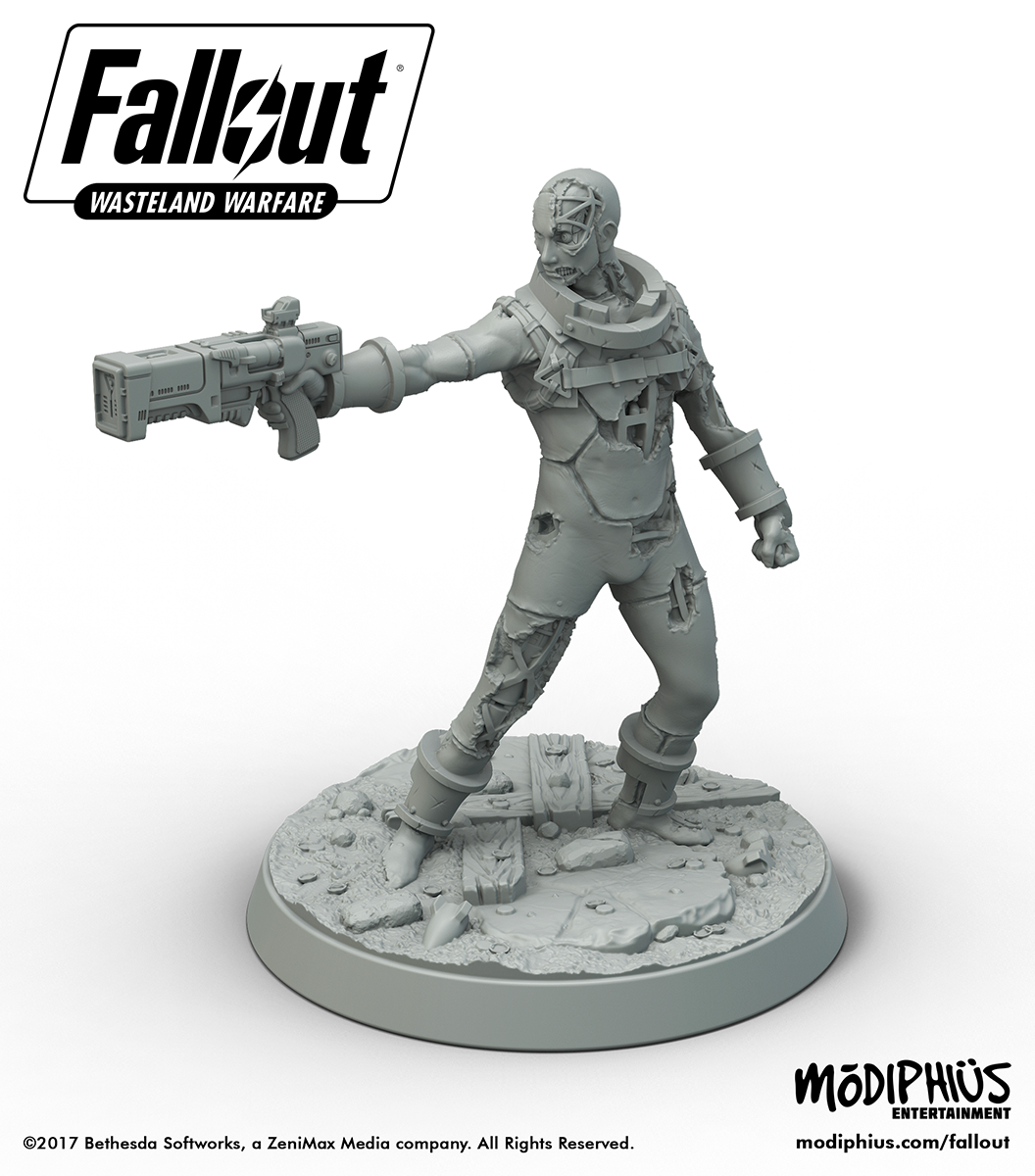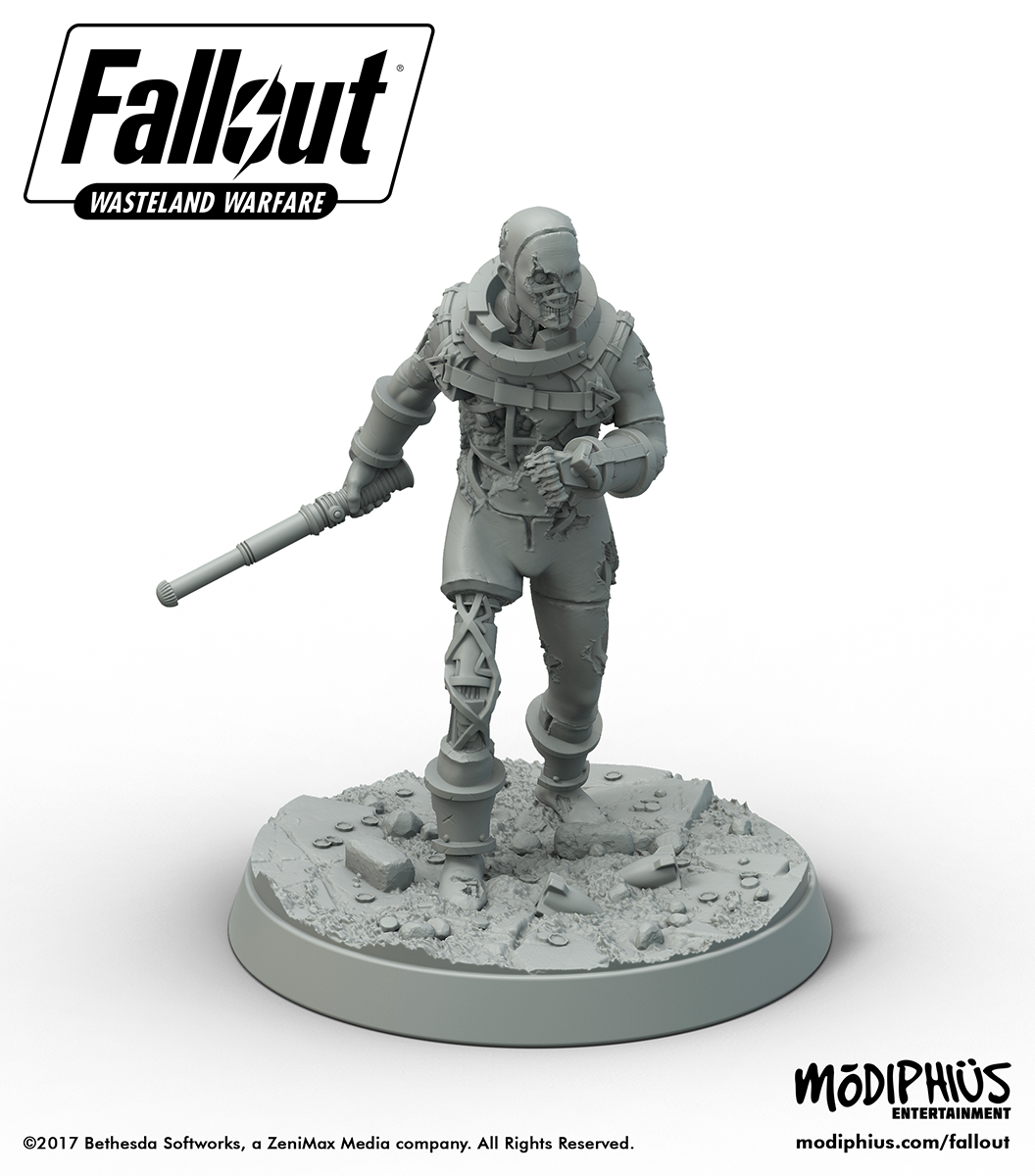 –> More Modiphius Entertainment News
Crooked Dice is working on a new Alien priest: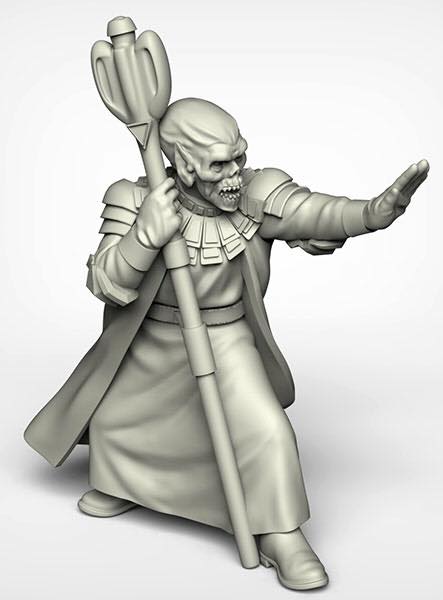 –> More Crooked Dice News
Onslaught Miniatures presents their 6mm Grudd bikers: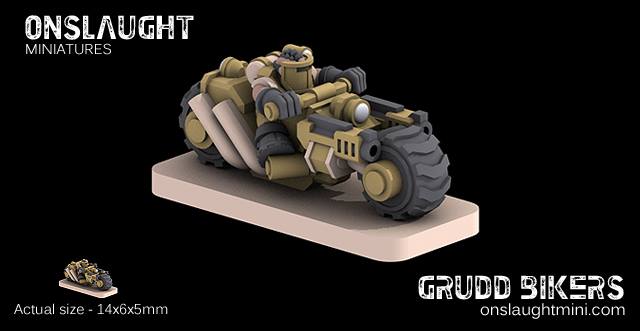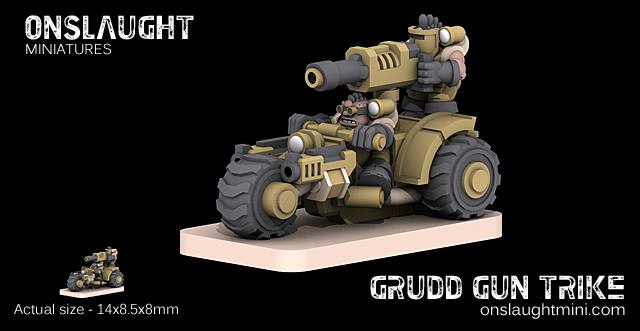 –> More Onslaught Miniatures News
Fantasy Flight Games announced a Fallout boardgame: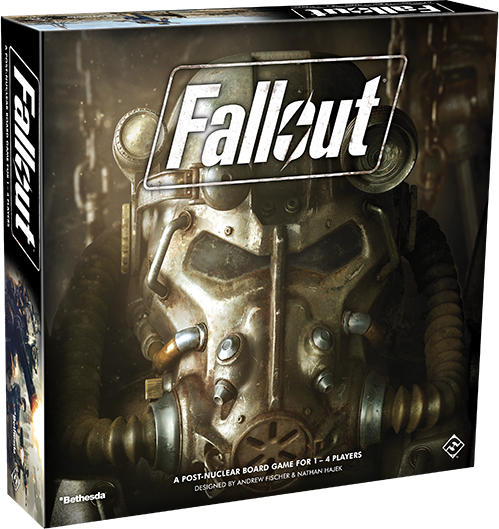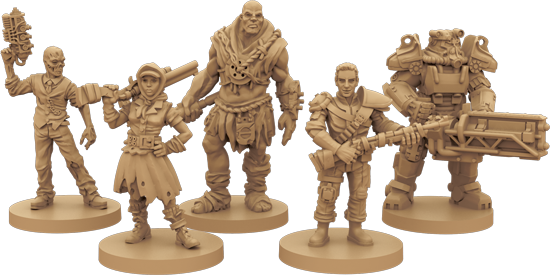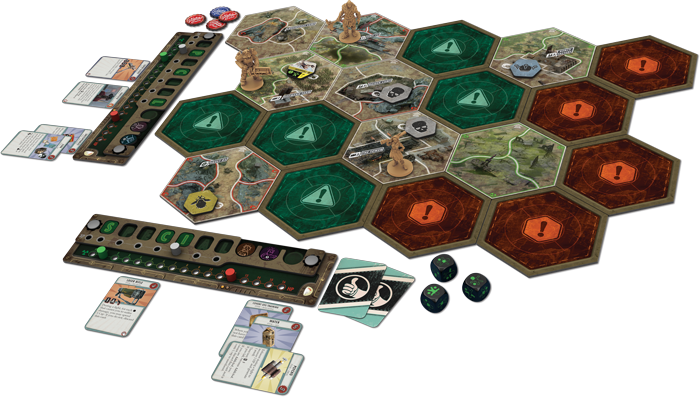 –> More Fantasy Flight Games News
GUTS is a new game coming from Ninja Division/Soda Pop Miniatures: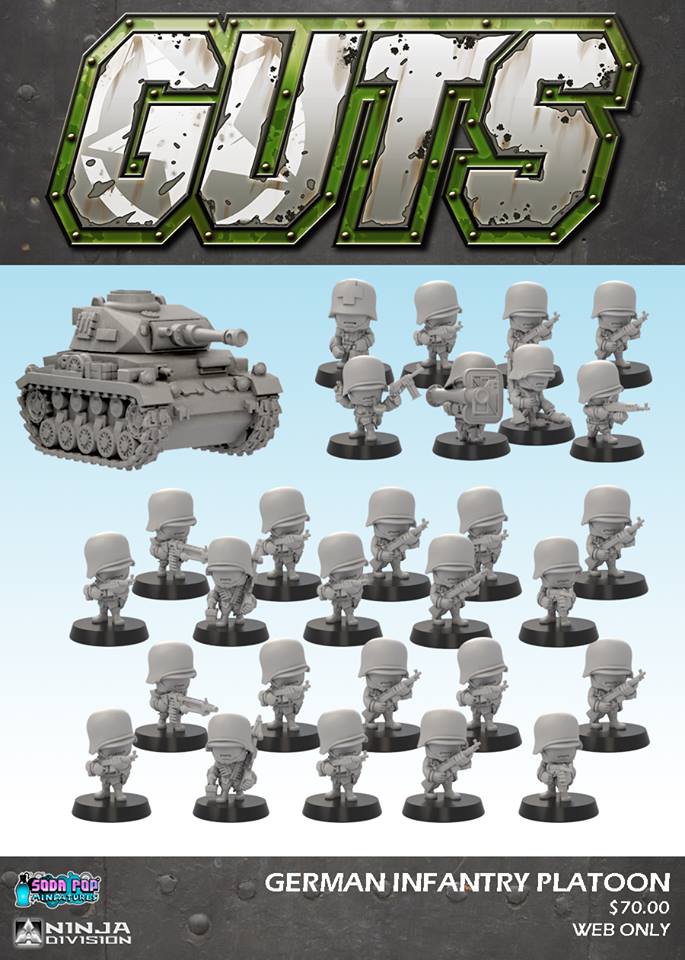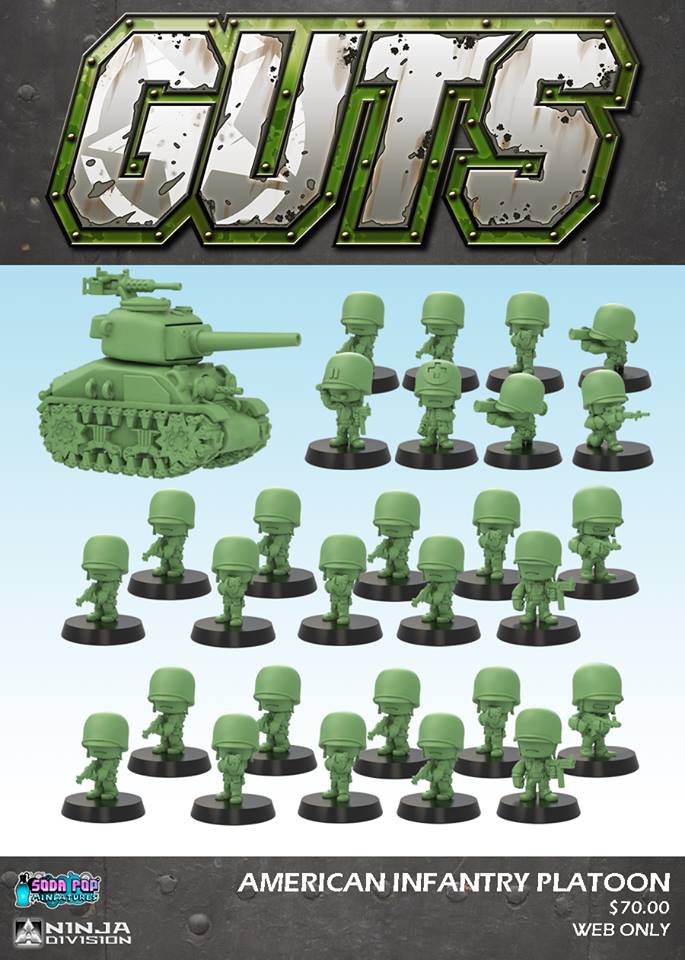 –> More Ninja Division/Soda Pop Miniatures News
New sets for The Walking Dead  will be available as pre-releases from Mantic Games during GenCon: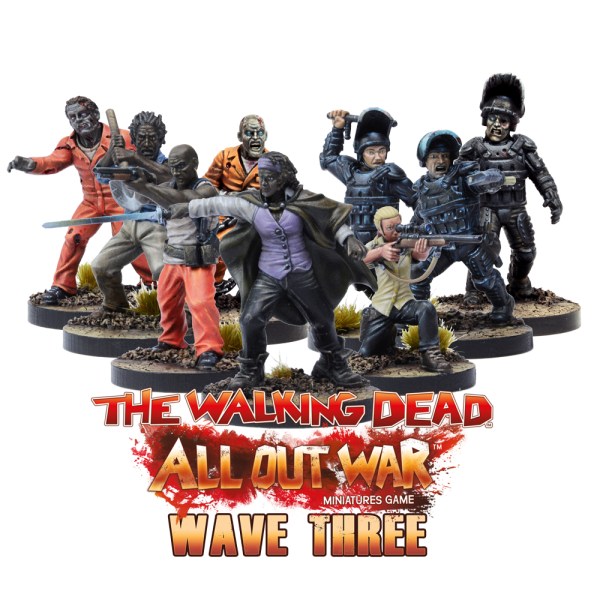 –> More Mantic Games News
Warlord Games added the Australians to their Bolt Action range:
And Konflikt '47 is going to get its first supplement: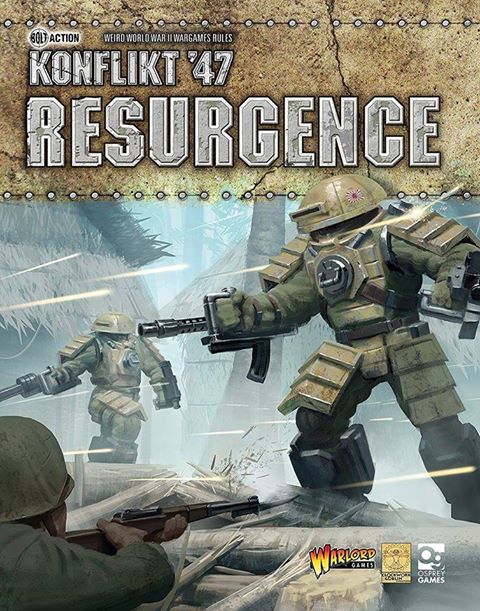 –> More Warlord Games News
Hasslefree Miniatures' new Ogre is quite impressive: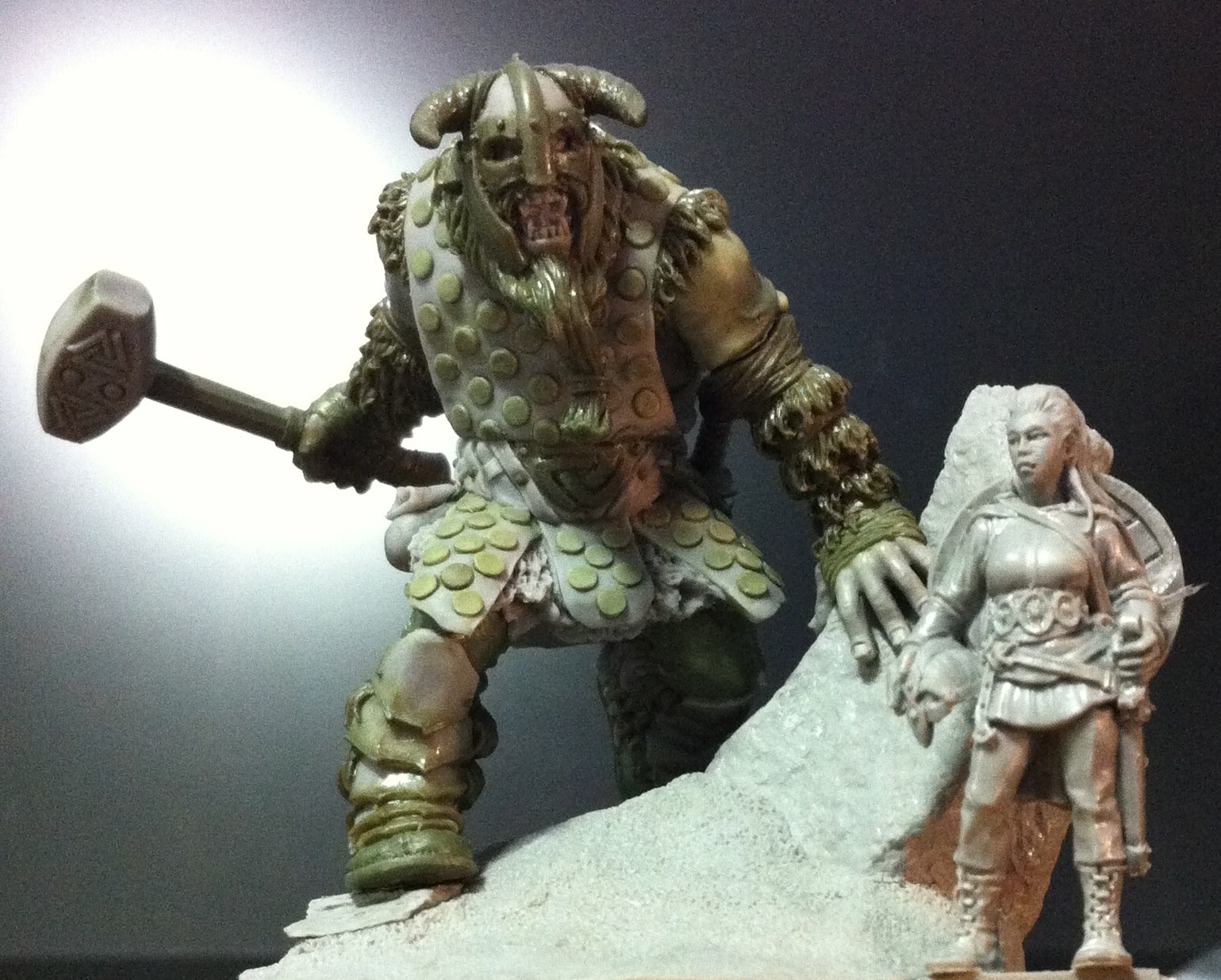 –> More Hasslefree Miniatures News
And Rubicon Models is still all about landing vehicles: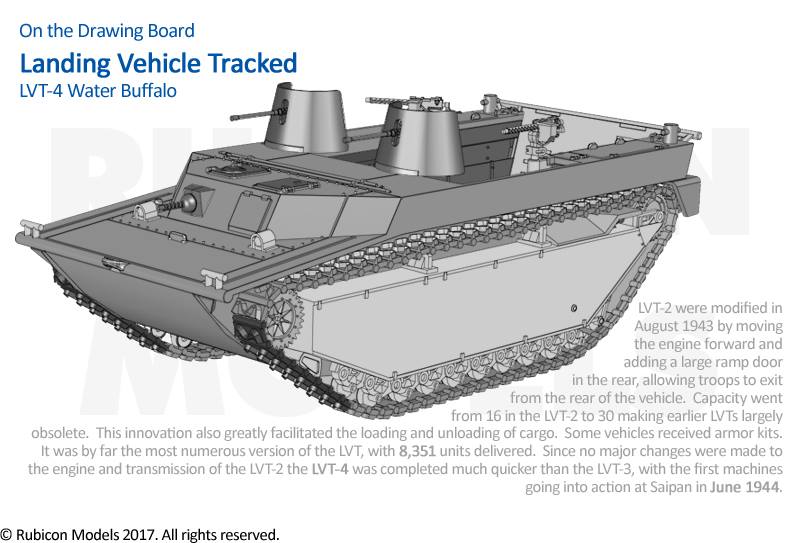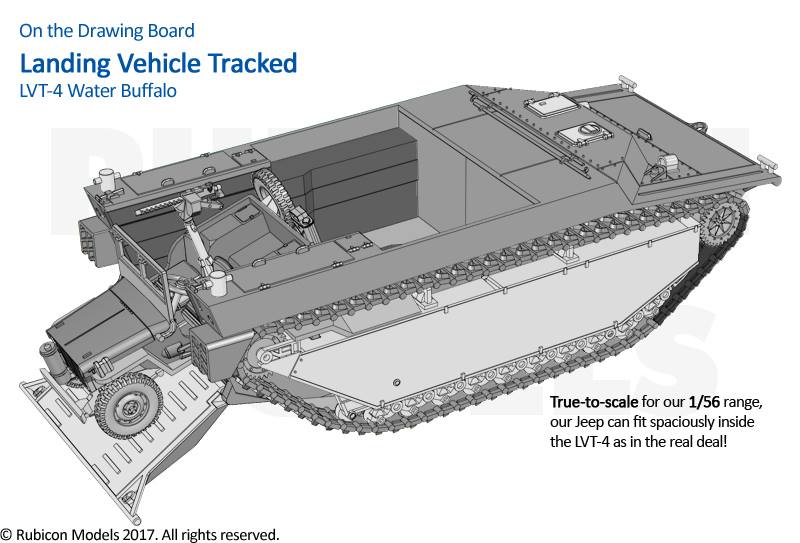 Well, maybe not "all":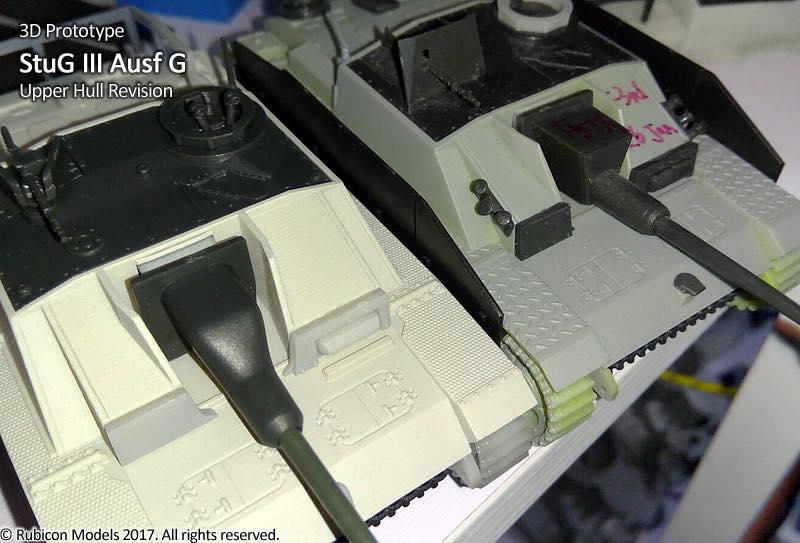 –> More Rubicon Models News
And this week's new Kickstarter campaigns:
Antenocitis Workshop – 15mm & 28mm SciFi Armour
Raging Heroes – WarStages
Real Game FX – Fog Monster Fog Machine
Cigar Box Battles – Double-Sided Plush Terrain Mats
Dark Lord Miniatures – Dungeon Foundation Set
Hite Studios – Surreal Dice Tower
Spherewalker Games – Defense of the Citadel
SimplePolytrix – 3D Printable Wargaming Terrain
Red Box Games – Warbands of the Cold North V
and
Reaper Miniatures – Bones 4
If you want to stay up to date, head over to The Tabletop Fix for daily hobby news!
~ The new Malifaux stuff looks amazing!