The Elemental Master's Handbook has what your characters need to control the very building blocks of reality.
Yes, with the Elemental Master's Handbook, your character will be able to control the fundamental forces of existence. Command the elements themselves! Bend potassium to your will! Summon an unstoppable uranium elemental! Unleash the might of your Mendelevium bolts! They–
(Editor's note–look they don't mean that kind of element and you know it.)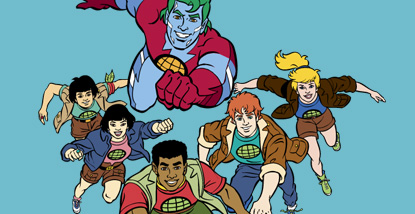 FINE. Earth, Fire, Wind, Water, Heart then. By your powers combined, you'll find some fantastic new player options that let you channel the classic elements of creation, as defined by Aristotle. Which is fine, and probably a much less complicated way to interact with the elemental forces of the world. Nobody needs to worry about accidentally detonating a potassium elemental in water, I guess. Though, it should be pointed out that they are also delving into a little more diversity with their elements, allowing for Wood and Void to join in.
But as LeVar Burton says, you don't have to take my word for it. We've got a preview of some of the contents you'll find in this new player's guide below. So take a look, it's in [this upcoming] book.
via Paizo
Elemental Master's Handbook is broken up into several sections. First up are four long sections about air, earth, fire, and water. Each of these sections provides one or two new archetypes, such as the firebrand gunslinger archetype, who uses dragon pistols effectively but recklessly, or the storm caller summoner archetype, who can hurl lightning. These sections also present a variety of additional rules elements like new magic items, rogue talents, and bloodlines. All these rules are infused with elemental flavor: for example, desperation is a new spiritualist phantom focus to reflect a death by drowning or suffocation. Tragic? Yes. But also cool. Each elemental section concludes with a look at a few places on Golarion where your PC may have been steeped in elemental power, including a new feat for each. For example, the following new feat fits characters with a connection to the dwarven Sky Citadel of Kraggodan.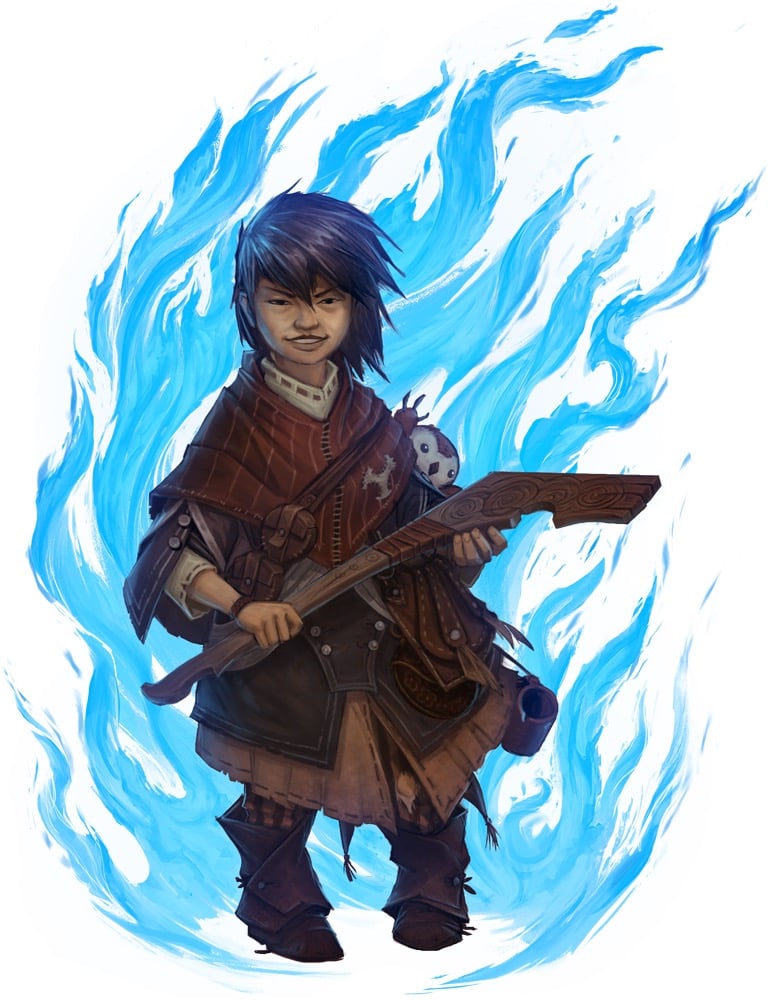 Kraggodan's Stance (Combat)

You have learned one of the secrets of Kraggodan's defenders and can lock your armor and shield into an impenetrable barrier.

Prerequisites: Con 13, proficiency with heavy armor and shields.
Benefit: As a move action when wearing heavy armor and using a heavy shield or tower shield, you increase the bonus to AC granted by your armor and your shield by 1 each until you move or are moved from your current square. You must be in contact with solid ground to gain this benefit. You can never increase an armor or shield bonus to AC by more than 1 each in this way.
The rest of Elemental Master's Handbook contains several shorter sections, each touching on a different facet of elemental mastery. There has been some public speculation about whether this book will have kineticist content—of course it does! In addition to rules items scattered throughout the book that kineticists will find invaluable, there's an entire section devoted to kineticists alone. This section includes new infusions, utility wild talents, and feats—like this one.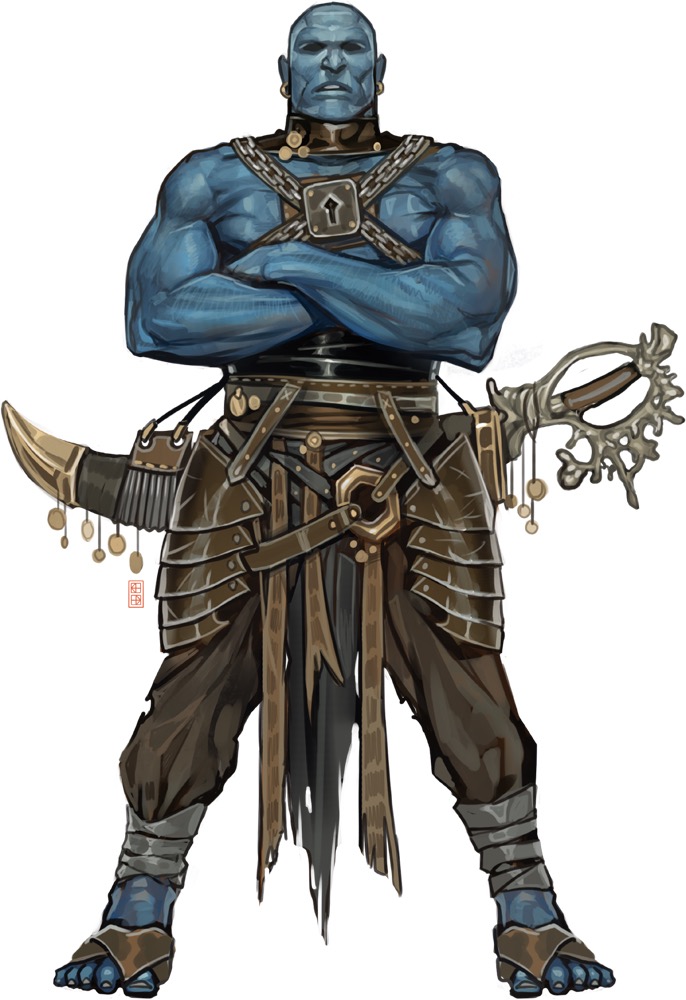 Mobile Gathering

You can gather elemental energy while walking slowly.

Prerequisites: Kineticist level 7th, kinetic blast class feature.

Benefit: While taking a move action to gather power, you can move up to half your base speed, and while taking 1 full round to gather power, you can move up to half your speed on the turn you begin the full round of gathering power. This movement provokes attacks of opportunity, and you can't use Acrobatics checks or other abilities to attempt to negate them, as you're concentrating on gathering power (nor can you use Acrobatics to balance, jump, or do anything else that requires a skill check). It's harder to concentrate on gathering power while using this feat; if you take damage during or after gathering power and before using a kinetic blast that releases it (including from an attack of opportunity provoked by the movement), the concentration check DC to avoid losing the gathered power increases by twice the blast's effective spell level.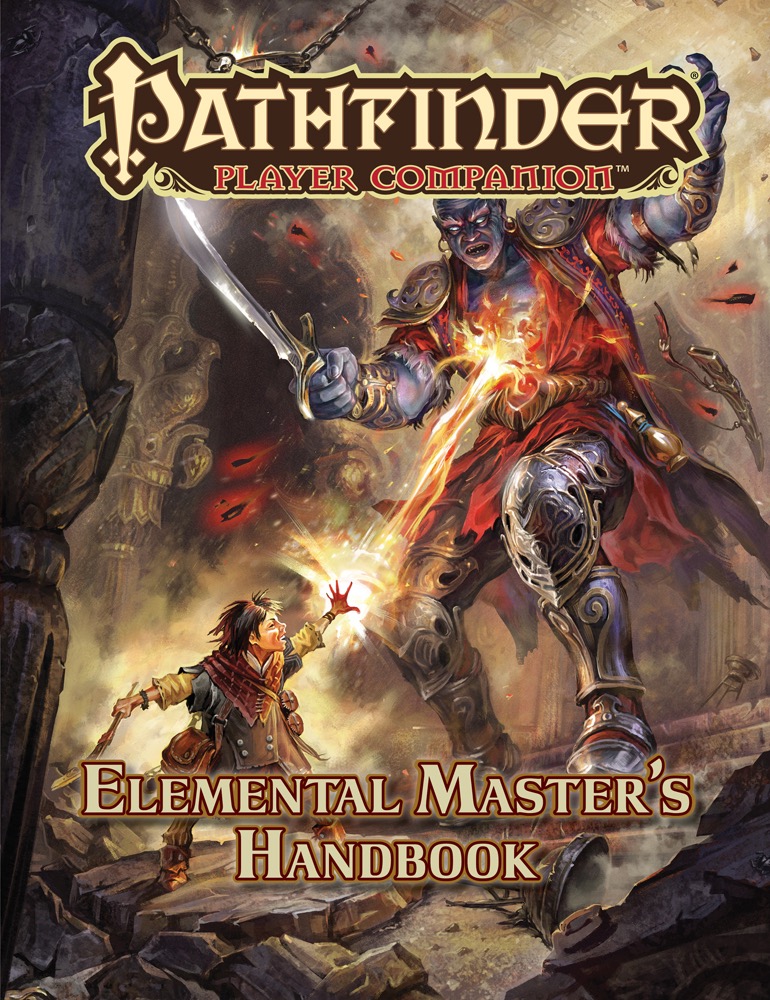 The earth, flames, waves, and wind that make up all natural landscapes might seem like mere backgrounds for characters' heroics, but those who understand the fundamental makeup of nature know that these core elements can lend incredible power. Learn how to harness the building blocks of existence with breathtaking feats, magic items, spells, and much more. Plus, characters with an affinity for the elements can train in one of the many archetypes and other character options presented in Pathfinder Player Companion: Elemental Master's Handbook.
Inside this book, you'll find:
The genie binder prestige class, which grants elemental maestros a pool of charismatic gumption when cowing genies to their will and allows them to create elemental seals of power.
New archetypes, from the weapon-enhancing flamesinger bard and the breathless Abendego diver ranger to the mystical stone-wielding earthshadow rogue and the hurricane-punching windstep master monk.
New kineticist feats, infusions, and utility wild talents that coalesce the power of the elements, including those that harness the esoteric void and wood elements.
This Pathfinder Player Companion is intended for use with the Pathfinder Roleplaying Game and the Pathfinder campaign setting, but it can easily be incorporated into any fantasy world.
With the right kind of build, you'll be able to activate powers at regular intervals–so you'll be able to wield the power of the elements, periodically.